'Deadpool' Super Bowl Spot Pokes Fun At Football Players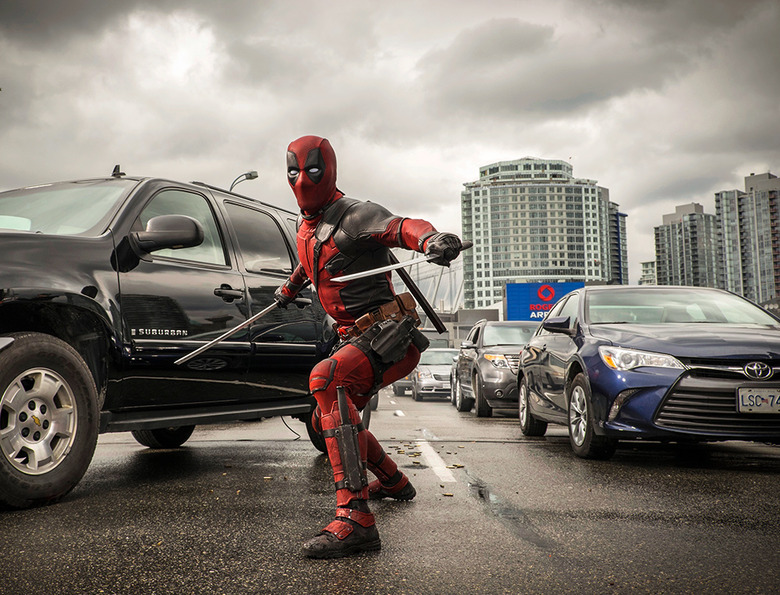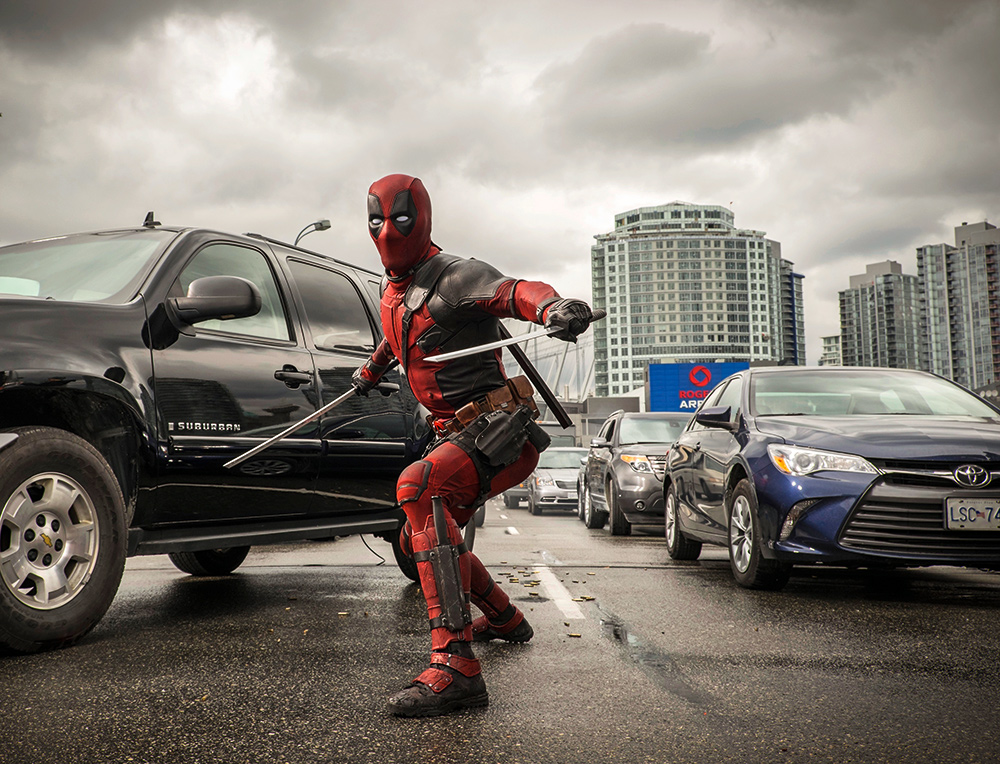 There's just under a week to go until Deadpool hits theaters, and that's enough time for one last, big marketing push from 20th Century Fox. Star Ryan Reynolds and his colleagues were reportedly all over the Bay Area this weekend, handing out chimichangas and taking over a local bar, and their big weekend culminated today in an appropriately irreverent Deadpool Super Bowl spot. The big game may be sacred territory for much of America, but nothing is off-limits for the Merc with a Mouth. Check it out after the jump. 
A truly offensive marvel.https://t.co/lsT5ZOfiu6

— Deadpool Movie (@deadpoolmovie) February 7, 2016
The good news for the Merc with a Mouth is that a lot of the reviews are already in, and the early buzz is good. Really good, in fact. Deadpool seems to be as beloved as Reynolds' last two superhero movies, X-Men Origins: Wolverine and Green Lantern, were reviled. Apparently an R-rated sensibility and some fourth-wall-breaking were just what the superhero genre needed.
Much credit goes to the Deadpool marketing team, who've done a great job of selling the character's unique, offbeat sensibility. In contrast to the relatively serious X-Men movies, Deadpool is unapologetically goofy, with a taste for tasteless jokes and an unapologetic appetite for violence and sex. This won't be a film for the whole family, but it should play well to older teens and adults eager for something a little more playful than the gloom-'n'-doom promised by superhero dramas like Batman v Superman: Dawn of Justice, Captain America: Civil War, and Fox's own X-Men: Apocalypse.
Deadpool arrives in theaters February 12. Tim Miller directed. Also starring are Morena Baccarin as Vanessa, T.J. Miller as Weasel, Ed Skrein as Ajax, Gina Carano as Angel Dust, Brianna Hildebrand as Negasonic Teenage Warhead, Stefan Kapi?i? as Colossus, and Leslie Uggams as Blind Al.
Based upon Marvel Comics' most unconventional anti-hero, DEADPOOL tells the origin story of former Special Forces operative turned mercenary Wade Wilson, who after being subjected to a rogue experiment that leaves him with accelerated healing powers, adopts the alter ego Deadpool. Armed with his new abilities and a dark, twisted sense of humor, Deadpool hunts down the man who nearly destroyed his life.