Scarlett Johansson's 'Ghost In The Shell' Adds Michael Pitt As The Laughing Man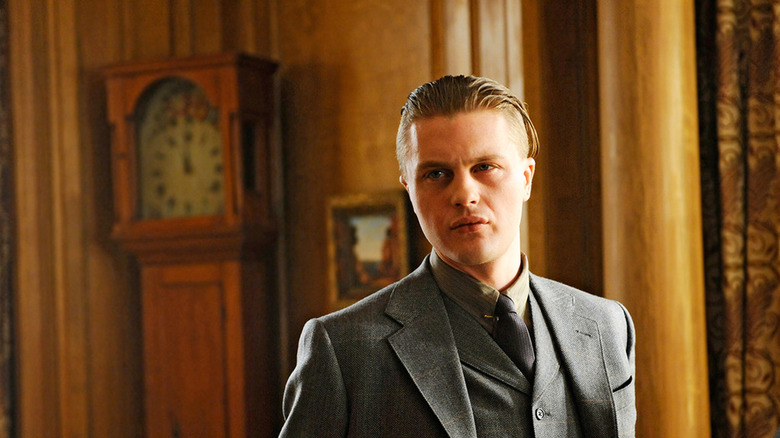 It took several years for Ghost in the Shell, the English-language adaptation of the Japanese manga, to settled on Rupert Sanders to direct, and another year before it landed on Scarlett Johansson to star. In the past few months, though, the project has started to gain some real steam, picking up a new screenwriter, a new co-star, and now a new villain in Michael Pitt. 
THR reports Pitt will play a mysterious baddie known as the Laughing Man in Ghost in the Shell. The news contradicts reports last fall that Sam Riley had won the part, so it looks like his talks fell through. The trade describes the Laughing Man character as "a bitter and vengeful man with a body that is part robot. He has a unique sense of style and has been described as a bad guy filtered through the lens of a street artist."
The Laughing Man has thing for author J.D. Salinger, and in fact is named after a Salinger short story. He uses his crackerjack hacking skills to erase his face from digital images, and replace it instead with a logo circled by the Catcher in the Rye quote, "I thought what I'd do was, I'd pretend I was one of those deaf-mutes." Like so:
Sanders is directing Ghost in the Shell from a script by Jonathan Herman. Johansson will lead the film as a special ops cyborg who leads a counter-cyberterrorism organization called Public Security Section 9 for Hanka Robotics. Pilou Asbæk, who co-starred with Johansson in Lucy, plays her second-in-command, Batou. Their antagonist, the Laughing Man, wants to destroy Hanka's advancements in cyber technology.
Ghost in the Shell started out as a manga in the late 1980s and branched out into movies, anime TV series, and video games. The upcoming live-action feature is expected to begin shooting in late February in New Zealand, for release on March 31, 2017.
Pitt is best known for playing gangster Jimmy Darmody on two seasons of HBO's Boardwalk Empire. Last year, he returned to television as Mason Verger in NBC's Hannibal. His other credits include I Origins, Seven Psychopaths, and Funny Games.