Michael Mann's 'Blackhat' Director's Cut Is Coming To New York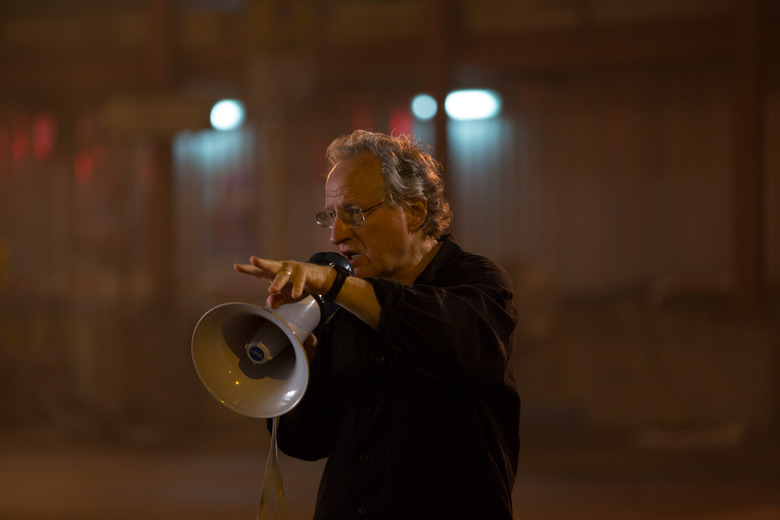 It was almost exactly one year ago that Michael Mann's cybercrime thriller Blackhat hit theaters — though you'd be forgiven for failing to remember it existed at all. The film's $8 million domestic gross suggests not many people saw it to begin with, and its 34% Rotten Tomatoes score indicates that those few who did see it didn't much care for it.
But that was the original theatrical cut. There's a new edit of Blackhat on its way into the theater this month. Specifically, the BAM Rose Cinema in Brooklyn, New York. 
The Blackhat directors cut will have its world premiere next Wednesday, February 10 at 9:30 PM as part of "Heat & Vice: The Films of Michael Mann," a retrospective put on by the Brooklyn Academy of Music. Tickets are on sale right now for $14 at the venue's website, as are tickets for screenings of Mann's other films including Heat, Miami Vice, The Last of the Mohicans, and more.
As far as we can tell, this Blackhat directors cut screening is a one-off event. Which means, unfortunately, that Mann fans outside of New York are SOL for now. But we can hold out hope that distributor Universal will decide to make this edit available on home video eventually, especially if it's well received at BAM. There's no word yet on how the Blackhat directors cut will differ from the previous Blackhat theatrical cut.
Blackhat centers on a convicted hacker named Nicholas Hathaway (Chris Hemsworth) who is temporarily released from prison to help the FBI (led by Viola Davis) and the Chinese government (represented by Leehom Wang) to help uncover and capture a global cybercrime network. Wei Tang also stars, as Wang's sister and Hemsworth's love interest.
The film was panned by critics and ignored by general audiences, but it has some staunch defenders, too. Perhaps a new edit will be just the thing to win over some new fans. Some of the film's issues aren't the kind that can be fixed by editing – the notion of Hemsworth as a brilliant hacker is exactly as implausible as you'd expect, for example, and his American accent is laughable – but perhaps it'd benefit from tighter pacing, or added material to round out its characters.
While we wait to see how the Blackhat directors cut pans out, here's a trailer to remind you of all the strengths and sins of the original theatrical version. Seriously, what is with that accent? Couldn't they just make Hathaway be Australian?