The First 'Bourne 5' Trailer Will Premiere During The Super Bowl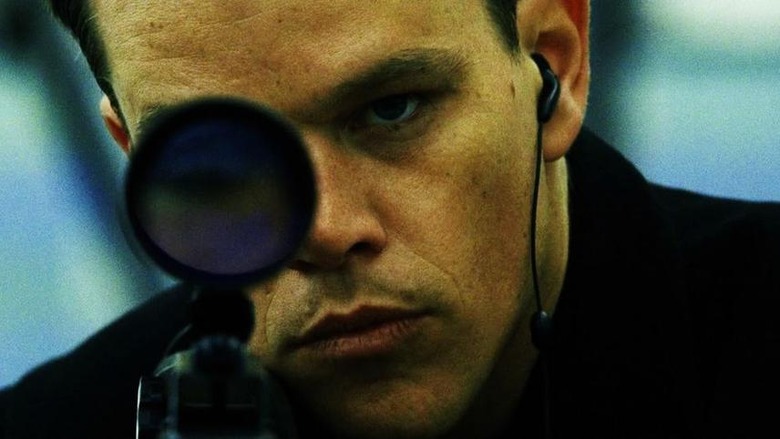 The Super Bowl may not be a movie event per se, but if you're interested in cinematic spectacle it's definitely worth tuning in for the commercials. Each year, trailers and TV spots for some of the year's most highly anticipated blockbusters premiere during those coveted, multimillion-dollar ad slots. And this year, that slate will include the very first trailer for Bourne 5. 
Eric Van Lustbader, the author who took over the Bourne book series after Robert Ludlum's death, confirmed on Facebook that the first Bourne 5 trailer — and the official Bourne 5 title — will be revealed during the Super Bowl.
BREAKING NEWS! The first trailer for the new Bourne film will be shown during this year's Superbowl telecast. At that time I believe you'll find out the title of the film. (I know it, but I'm sworn to secrecy). So tune in on February 7th to check out all the excitement. I, for one, can't wait!!!
All of the films in the Bourne series so far have been named after the books. If Bourne 5 continues the pattern set forth by previous films, it could be named after the fifth Bourne book, The Bourne Betrayal. (Sanction, Deception, Objective, Dominion, Imperative, Retribution, Ascendancy, and Enigma are the other very dramatic-sounding but impossibly vague words that have been tacked on after "The Bourne" in the book series.)
Bourne 5 marks the return of star Matt Damon and director Paul Greengrass to the franchise, after both sat out 2012's The Bourne Legacy. Story details are being kept under very tight wraps, but we know it'll pick up in the present day with Bourne "in a dark and tortured place," still searching for answers about his past. The story will take Bourne through "an austerity-riddled Europe and in a post-Snowden world," hitting Athens and Las Vegas among other exciting locales.Julia Stiles returns as Bourne's BFF Nicky, and Tommy Lee Jones, Vincent Cassel, Alicia Vikander, Riz Ahmed, Scott Shepherd, and Ato Essandoh are among the new cast members. Bourne 5, whatever it turns out to be called, arrives in theaters July 29. The Super Bowl airs Sunday, February 7 at 6:30 PM ET on CBS.