'House Of Cards' Will Be Back For Season 5, But Showrunner Beau Willimon Won't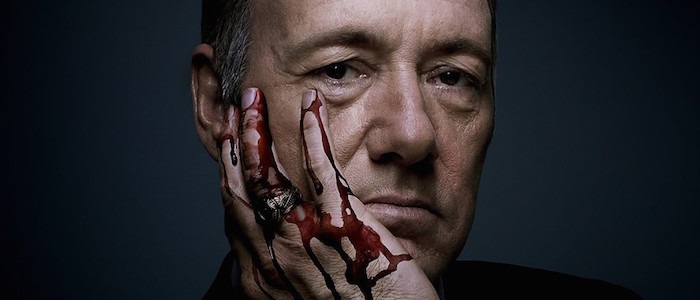 Yesterday brought us the delightfully bizarre first trailer for Kevin Spacey's
feature-length cat video Nine Lives
, but if you prefer your Kevin Spacey performances to involve more scenery-chewing and less kibble-munching, you're in luck. Netflix has announced it's renewing House of Cards for a fifth season, to premiere in 2017.
There's a catch, however: House of Cards' fifth season will be the first without showrunner Beau Willimon, who's been with the show since day one. More on House of Cards season 5 after the jump. 
Netflix announced the House of Cards season 5 news in a statement, weeks ahead of the show's season 4 premiere on March 4. Said the company:
Netflix and MRC owe a tremendous debt of gratitude to Beau Willimon for his strong narrative vision for 'House of Cards' over the show's first four seasons. As an Academy Award nominated writer, he made his first foray into television and built a riveting and critically acclaimed series, establishing his place in TV history. The producers, cast and crew join us in wishing Beau the best in his next creative adventure," Netflix said in a statement.
Willimon did not give a specific reason for his departure, but did say some nice things about his time at Netflix:
I'm grateful to Netflix and MRC, my fellow executive producers, our two incandescent stars Kevin Spacey and Robin Wright, our talented writers, as well as the incredible cast and crew with whom I've had the privilege to work. After five years and four seasons, it's time for me to move on to new endeavors, but I'm supremely proud of what we've built together, wish the show much continued success, and leave it in the hands of a very capable team.
Launched in 2013, House of Cards was Netflix's first foray into original programming and as such the show that put Netflix on the prestige TV map. (Lilyhammer technically came first, but that wasn't commissioned by Netflix.) At the time, House of Cards seemed like a wild gamble — but the involvement of big-name stars like Spacey and director / executive producer David Fincher attracted the attention it needed, and the then-new binge-watch model had audiences immediately hooked.
It's honestly a bit astonishing to realize how far Netflix has come in a few short years. These days, Netflix is arguably a better source of original content than it is licensed content. The company had 16 original series last year and
its output in 2016. Netflix isn't the only streaming service to enter the original programming game, but so far it's found more consistent success than Amazon or Hulu.