'Trolls' Trailer: Your Favorite '90s Fad Is Back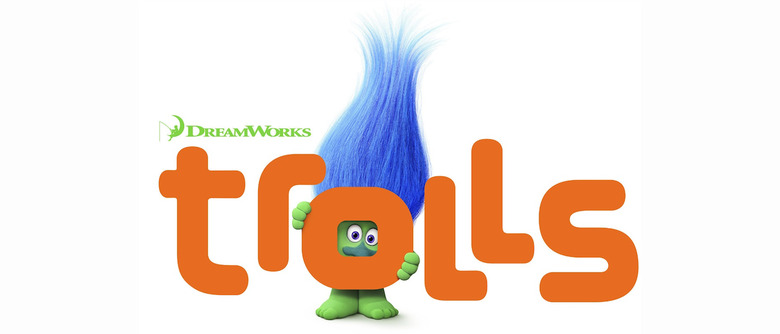 It's been a good 20 years since trolls were in, but with everything else from the '90s making it back to the big screen, from Jurassic Park to N.W.A., DreamWorks is hoping they can make trolls happen again in the year 2016. These new trolls are tiny, colorful, CG-animated, and hip to the musics of today, like Silentó's "Watch Me (Whip/Nae Nae)." Watch these creatures get down in the first Trolls trailer after the jump.
From the creators of Shrek comes the most smart, funny, irreverent animated comedy of the year, DreamWorks' Trolls. This holiday season, enter a colorful, wondrous world populated by hilariously unforgettable characters and discover the story of the overly optimistic Trolls, with a constant song on their lips, and the comedicly pessimistic Bergens, who are only happy when they have trolls in their stomach.
Well, if DreamWorks' PR team calls Trolls "the most smart, funny, irreverent animated comedy of the year," who are we to argue?
All the usual caveats apply: this is just a trailer, it's unfair to judge an entire movie based on 1 minute of footage, etc. But so far, Trolls looks... not great. The first teaser is very much in line with those lazily Photoshopped promo pics we saw earlier this month announcing the cast. Which, speaking of, includes Justin Timberlake, Anna Kendrick, Gwen Stefani, James Corden, Russell Brand, Icona Pop, Ronald Funches, and Kunal Nayyar.
Kendrick plays Poppy, the optimistic leader of the Trolls, while Timberlake is her opposite — a grumpy survivalist hiding his true colors. Nayyar is Guy Diamond, that diamond-encrusted troll in the trailer above; Stefani is DJ Suki, the one with the headphones; and Corden is Biggie, the one whose song of choice is 69 Boyz' "Tootsie Roll."
As that cast list suggests, Trolls is a musical, and in fact will feature original music written and performed by Timberlake. Mike Mitchell and Walt Dohrn are directing. Trolls is out November 4, 2016.