The Best Movies Leaving Netflix In February 2016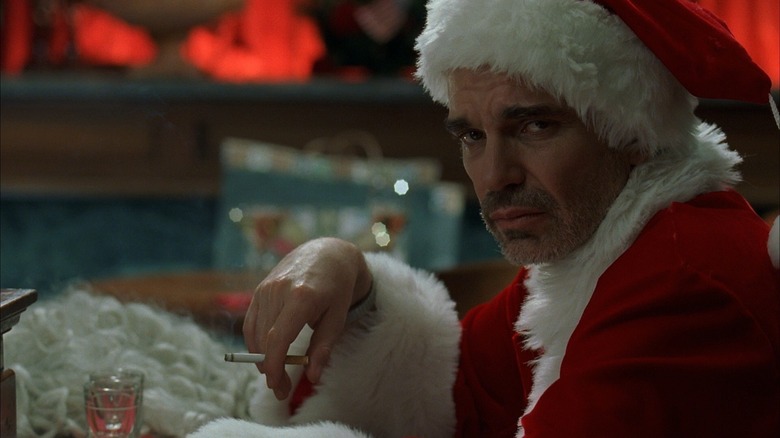 After the January dry spell, February looks to be full of more promising theatrical releases (less than two weeks until we see Hail, Caesar!). But if you find yourself snowed in this February, Netflix has got you covered. Just don't expect to see any of the titles mentioned below available on the streaming service – these movies are about to vanish.
Find out what's leaving Netflix in February after the jump.
Big Fish (February 1st)
Tim Burton isn't known as the most emotional filmmaker, but when his striking images are in service of real drama, his work tends to truly fly. That's the case with Edward Scissorhands and it's certainly the case Big Fish. While his 2003 fantasy is arguably muddled, thematically, it remains a beautiful father-son story. The last few minutes of this film always get the tears flowing.
Bad Santa (February 1st)
The holidays are over, but whether it's Christmastime or not, Bad Santa is always a great time. Before it leaves Netflix and we see the sequel, revisit Billy Bob Thornton's fantastic performance in this hilarious dark comedy.
The Hurt Locker (February 1st)
Here's the film that brought Kathryn Bigelow back in a big way. The Best Picture winner, oddly, wasn't a major success at the box-office, but that's not the first time that's happened to Bigelow, who has been making great movies for years.
The Firm (February 1st)
This is a top-notch John Grisham adaptation. Tom Cruise is very good as an optimistic lawyer that finds himself in over his head, but The Firm belongs to Gene Hackman's poignant, regretful and charming performance.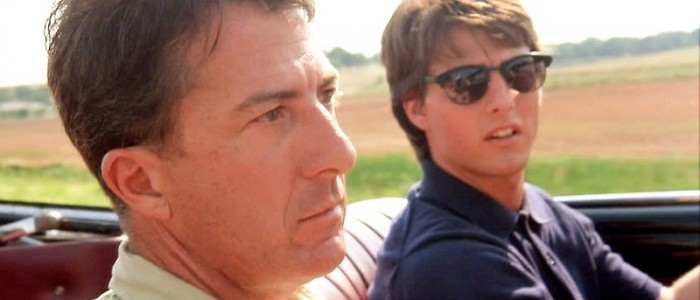 Rain Man (February 1st)
Here's a Best Picture winner that has stood the test of time. Barry Levinson's film about two brothers, one of them autistic, isn't the typical Hollywood drama, despite its stars and massive box-office haul. If Rain Man was made today, it would probably be a very different film, and the bittersweet ending probably would've been dropped for a more "happy" ending.
Naked Gun (February 1st)
You can never go wrong with Naked Gun, so watch it again before it leaves Netflix. I know I will.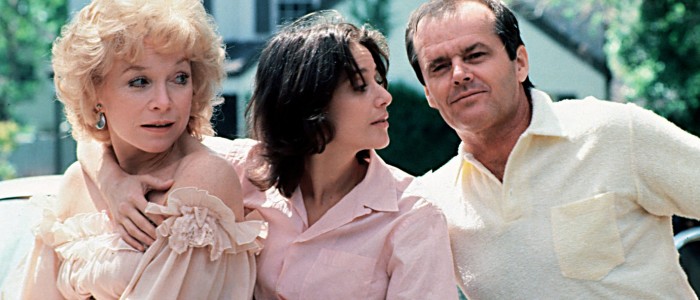 Terms of Endearment (February 1st)
One of my favorite movies – a funny and heartbreaking tearjerker. James L. Brooks tells this sprawling and intimate story about family with such warmth, honesty and insight. A character, played by Jack Nicholson, simply telling a kid that he can come over and use his pool anytime represents the best of Brooks' writing: such a seemingly small gesture that holds greater significance. Brooks' characters are almost always incredibly well drawn, empathetic and relatable.
The Terminator (February 1st)
Hey! It's a Terminator movie that doesn't attempt to set up a trilogy – it just tells one story. What a weird concept, right?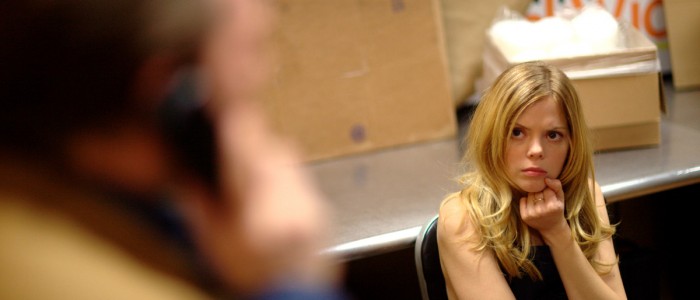 Compliance (February 7th)
This Sundance picture proved to be controversial at its premiere. "Is it exploitative?" "How can I empathize with these people?" For starters, Compliance is not exploitative. Never does Craig Zobel's camera inappropriately linger on Becky (Dreama Walker), especially when she's pushed to her lowest. As for empathy, these characters are making bad decisions, but they do so while operating under the illusion of power. You also don't always react to a dangerous or questionable situation in the way you think you will, and Compliance shows that.
United 93 (February 11th)
Paul Greengrass' depiction of what happened on United Flight 93 isn't easy to watch – and why would it be? – but it's one of his most accomplished films. The director doesn't try to sensationalize this story to make it more accessible, like some directors have in the past with true stories. Greengrass' film is respectful and powerful dramatization of what happened to one group of people on September 11, 2001.