'Norm Of The North' Is Already The Worst Reviewed Film Of 2016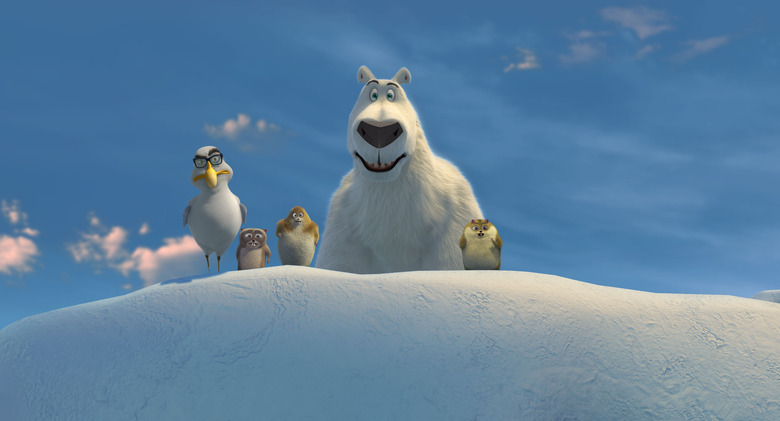 People sometimes talk about "the critics" as if they were a single monolithic entity, as in "the critics love Carol" or "the critics hate Paul Blart." In truth, though, it's uncommon for critics to reach unanimous consensus on much of anything. Film criticism is highly subjective by its very nature, which means even the most gorgeously wrought masterpieces will leave some viewers unmoved, while even the most lazily slapped together dreck will tickle a few people in the right spots.
Uncommon, that is, but not unheard of. There are rare occasions where the film reviewers will rise up as one to give a film a perfect 0% score on Rotten Tomatoes. In 2016, the first film to achieve that dubious distinction is Norm of the North, Lionsgate's animated adventure about a polar bear (voiced by Rob Schneider) trying to stop real estate development in the Arctic. 
At time of writing, Norm of the North has 35 reviews counted in Rotten Tomatoes, and all 35 are negative. (Cartoon Brew notes that one review was initially counted as positive, but later changed to negative.) Many people have argued, persuasively, that Rotten Tomatoes' system of sorting reviews as simply "fresh" or "rotten" is reductive, but in this case it doesn't seem like a whole lot of nuance was lost in the process. To give you an idea of the general tenor of these reactions, one representative review by by New York's Bilge Ebiri is titled "Rob Schneider's Norm of the North Is [Fart Noise]."
Each year, a few more films join the exclusive club of zero-percenters. Last year's initiates included Joe Dirt 2: Beautiful Loser and the zombie parody The Walking Deceased. But most of these titles make it in with a very small handful of reviews. Sometimes they have as few as five. Norm of the North's achievement is all the more remarkable because it had 35 reviews overall. The last film to get 0% with more than 30 reviews counted, according to Wikipedia, was 2012's A Thousand Words starring Eddie Murphy — though The Ridiculous 6 came close last year with 28 reviews.
Perhaps not coincidentally, The Ridiculous 6 also starred Schneider. Come to think of it, so did 2013's InAPPropriate Comedy and 2012's You May Not Kiss the Bride, two other 0% titles (with 5 and 9 reviews in, respectively). And his recent Netflix series, Real Rob, has a 0% over on Rotten Tomatoes' TV section with 8 reviews counted. The real lesson here, then, is to stay the hell away from projects involving Rob Schneider, at least if you're the kind of person who generally trusts critics' opinions about what is or isn't worth watching.