X-Men TV Series 'Legion' Will Take In A Parallel Universe To The Movies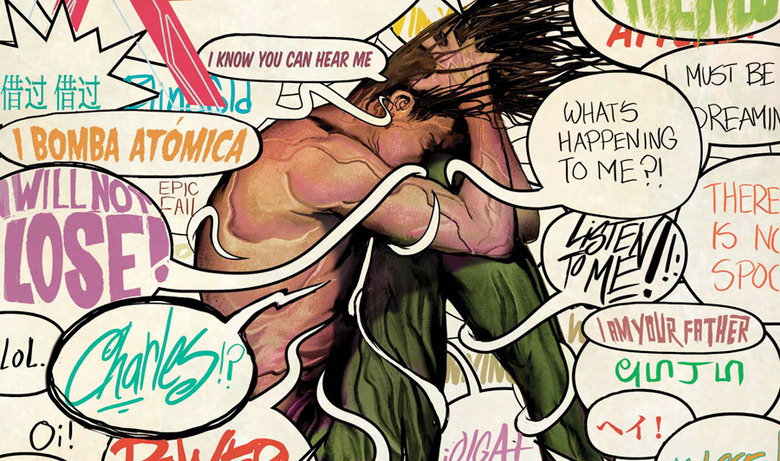 Speaking before the Television Critics Association today, FX Networks and FX Productions CEO John Landgraf announced the official pickup of the X-Men spinoff Legion, from Fargo series creator Noah Hawley. Slashfilm followed up to find out when Legion could be on the air, and it's sooner than we thought!
"We're quite well along," Landgraf said. "We have a writing staff working. We've seen not only the pilot script but many episode. I would anticipate Legion will go on the air sometime in 2016, this year."
After the panel, Landgraf added a few more details about Legion. They are currently looking at characters we have not yet seen in X-Men movies, although it is still early enough that that could change by the time it is produced. Legion is essentially present day but perhaps a few years in the past. Landgraf anticipates a 10 episode first season.
During the panel, Landgraf added that the Legion series will not crossover with the film series.
"It's not in the continuity of those films in the sense that the current X-Men films take place in a  universe where everybody on planet earth is aware of the existence of mutants. Legion takes place in a parallel universe if you will where the government is aware mutants exist but the public is not. I wouldn't see characters moving back and forth because they really are parallel universes."
While not committing to picking up the entire series, Landgraf cited statistics that indicate it is unlikely FX would not move forward.
"We don't tend to order series straight out the gate," Landgraf said. "I still believe in the pilot process. We're already in active prep, building sets and our writers room has already been assembled and beaten out the first season. Generally when we have a pilot we'll commission at least three or four scripts. I think we've only made five drama pilots that haven't gone to series. The vast majority of things we pilot do go forward to series but there are times we run into creative problems or production problems. I'm pretty optimistic about Legion I have to say. The scripts are extraordinary."
Fox also has an X-Men series, Hellfire Club, in development. Both Fox and FX are under the 20th Century Fox studio umbrella, the same studio who produces the current X-Men films.