Netflix's 'A Series Of Unfortunate Events' Casts Neil Patrick Harris As Count Olaf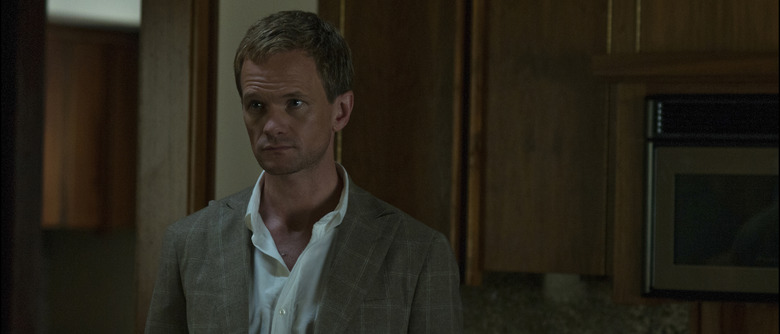 Neil Patrick Harris is the new Jim Carrey, at least as far as Netflix is concerned. Harris has just been cast in Netflix's A Series of Unfortunate Events as the villainous Count Olaf, the role played by Carrey in the not-very-beloved 2004 film. However — as befits a show called A Series of Unfortunate Events – the update comes with a side of bad news as well. The show has just lost its showrunner, Mark Hudis (True Blood). 
THR reports Harris is in negotiations for Netflix's adaptation of the bestselling children's series by Daniel Handler (a.k.a. Lemony Snicket). Like the books, the drama will follow recently orphaned siblings Violet, Klaus, and Sunny Baudelaire. They're sent to live with a distant relative named Count Olaf (Harris), who has his eye on the fortune left to the children by their parents. The kids try to escape his evil clutches while puzzling out what really happened to their family.
The Lemony Snicket books are known for their Gothic setting and macabre sense of humor. While primarily aimed at kids, they've proven popular with adults as well. Netflix envisions the new TV series as having all-ages appeal — something the whole family can watch together, so long as the whole family is in the mood for something a little dark and twisted. The company gave A Series of Unfortunate Events a straight-to-series 13-episode order in November 2014.
Hudis was announced as showrunner last fall. No reason has been given for his departure, and no new showrunner has been named. Still on board is Barry Sonnenfeld, who signed on last year to direct and executive produce with Handler. (Interestingly, Sonnenfeld was originally set to direct the A Series of Unfortunate Events movie, but dropped out over budgetary issues and was eventually replaced by Brad Silberling.) Paramount TV is producing the new A Series of Unfortunate Events show with Netflix.
Harris is coming off of Best Time Ever With Neil Patrick Harris, which lasted just eight episodes before getting cancelled by NBC. Before that, he spent nine seasons on the CBS sitcom How I Met Your Mother. His other recent projects include Seth MacFarlane's A Million Ways to Die in the West and David Fincher's Gone Girl. If you're looking for reasons to have faith in Harris as the new Count Olaf, the latter might be a good place to start — his performance is subdued but skin-crawlingly creepy.