Exclusive: Bruce Willis Will Be In More Than Two Scenes Of 'Die Hard: Year One'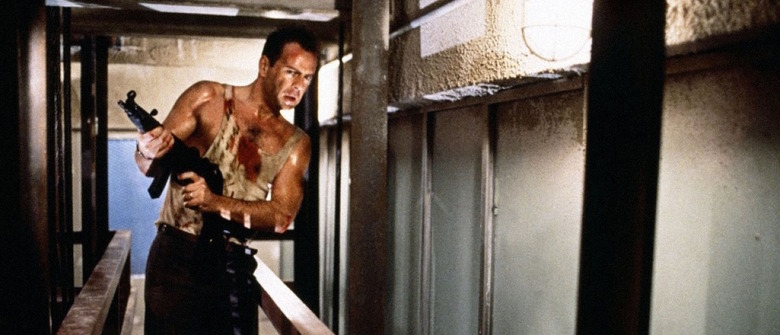 When Len Wiseman posed a picture of the title Die Hard: Year One, early reports suggested that Bruce Willis would only appear in two bookending sequences to introduce and close out a story about younger John McClane. But when I spoke to Wiseman one-on-one, he clarified that Willis will be in more than two scenes. 
Wiseman was on a Television Critics Association for the Fox show Lucifer, for which he directed the pilot and produced. I approached him after the panel to ask him about Die Hard: Year One.
"He will be more present than that," Wiseman said. "This character of course is modern day and the origin story if you can call it that has ramifications on present day McClane. What it's not is it's not a cameo bookend scenario. It's a prequel/sequel hybrid that I really haven't seen before and is incredibly different."
In describing the early story that informs the John McClane we've known since 1988's Die Hard, Wiseman emphasized his relationship with Holly, played by Bonnie Bedelia in the first two movies and not seen since.
"I also just really wondered what was the relationship," Wiseman said. "When did he first meet Holly? It's actually the love story that has not been told."
I asked Wiseman if Bedelia could appear in the present day scenes, something Die Hard fans have been hoping for since her first omission in 1995's Die Hard With a Vengeance. That was one question Wiseman wouldn't answer. He pointed at me as if to indicate that was a good question.
Wiseman, who directed 2007's Live Free or Die Hard, did elaborate on the prequel aspect of Die Hard: Year One. Specifically, that nothing can make John McClane so famous that people would have heard of him in 1988 during the Nakatomi hostage situation.
"For sure, because he can't be the superhero," Wiseman said. "It's a delicate balance of giving you a sense of what started McClane, because McClane when he comes into Die Hard 1 has a lot of emotional baggage, baggage in general moreso than a lot of our other action characters in the sense that he's already divorced. He's got an incredible chip on his shoulder. He's bitter. His captain hates him, doesn't want him back in New York. What caused all that? Why was he already that guy?"
Die Hard: Year One is in development at 20th Century Fox.