'X-Men' Spinoff 'Hellfire Club' May Premiere Early 2017; Plus A Minor 'Rambo' Update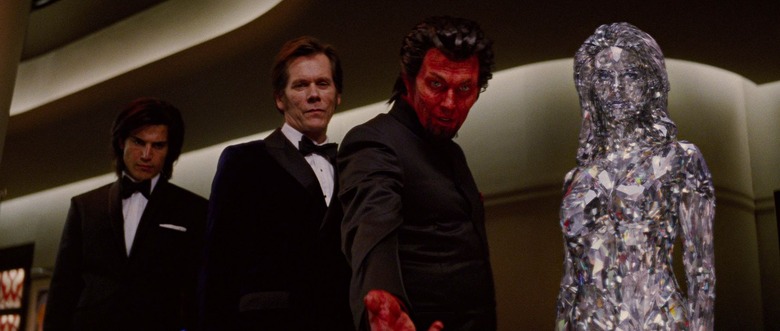 Fox announced a number of shows based on their pre-existing franchises for the Television Critics Association, focusing on 24: Legacy and the return of Prison Break. They are additionally developing Hellfire Club, based on the location seen in X-Men: First Class. (Another X-Men-based show, Legion, is in the works at sister network FX.) Fox chairman and CEO Dana Walden said Hellfire Club could be seen as early as one year from now.
"Unlikely it would be the fall," Walden said. "Potentially midseason but no immediate plans. We're still working on Hellfire Club. Obviously those executive producers are very busy with the film franchise and the FX show, so not sure."
Below, Fox execs give a small update on the developing Rambo TV series, and explain why the new Urban Cowboy isn't moving forward.
There is also a Rambo TV series in development at Fox. While Sylvester Stallone was an on-again, off-again producer, he is currently off again. During the panel, chairman and CEO Gary Newman declined to give details about the new take on Rambo.
"When there is a rumor that [Stallone] was going to be involved it was as a producer, not actor so nothing has changed," Newman said. "That script continues to be in development. We haven't seen a draft yet but once we've seen it, we'll know more what our plans will be."
After the panel, I asked Walden to clarify whether there were still different takes in the works. "We just haven't seen it," she said. "They pitched our head of entertainment, David Madden. He took the original pitch so he could tell you exactly what the story was, but the script hasn't been sent to Gary and me yet. I believe it is not in its final version yet."
Fox had ordered a pilot on an Urban Cowboy adaptation for this spring, but ultimately cancelled the series. Walden was forthcoming about why it wouldn't have worked as a series.
"It actually got very far," she said. "We shot a pilot and there were so many good things about it, it ultimately wasn't good enough to be ordered. We asked a lot of those producers. It was a very truncated schedule. We saw it a few months ago and just made a decision that also to put it on track to be midseason would be additionally rushing it, so it just didn't make it."