'24' Reboot Announced: African-American Or Latino Lead To Replace Jack Bauer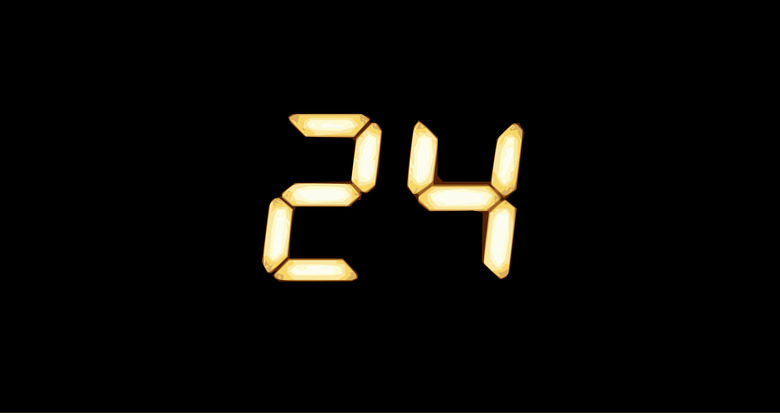 At the Television Critics Association winter press tour, Fox executives confirmed the long rumored 24 reboot series. Speaking on an executive panel, Fox Television Group Chairman and CEO Dana Walden announced the name of the new 24 and the take from 24 producers.
"We're ordering a pilot set in the world of 24," Walden said. "We've thought about doing a sequel to this for a long time. After the final event series, we saw the real time format could work in a 12-hour format. Evan Katz and Manny Coto had a fantastic idea for a reboot. It's very reminiscent of their original. Stephen Hopkins is going to direct 24: Legacy." 
24: Live Another Day reunited Kiefer Sutherland and Mary Lynn Rajskub for a 12-episode series. The success of that led to other classic TV series returning for new limited series. Rajskub has confirmed on Twitter that she is not involved in the new 24 because they are introducing an entirely new cast.
"The pilot was just ordered so in terms of casting, we've had conversations with the producers but we're not out to an actor," Walden said. "The lead is Eric Carter. He is clearly a significant focus of the show. There's also a female co-lead who is a former head of CTU. It doesn't feel like it is fully replicating the original in terms of how much Jack Bauer carried by himself, but it's a very prominently featured lead."
Walden didn't rule out returning cast members but other details about 24: Legacy would make it challenging.
"Never say never, but right now not," she said. "There's a time jump. This is a new organization. It's a new CTU, a new cast of characters. It's a completely different stories in terms of this special ops group we're focusing on. It's a very contemporary story about the potential to activate sleeper cells in the United States and radicalize Americans. There are nods in the pilot to prior CTU agents. There are a couple photos that will feel reminiscent of the original but no ongoing characters."
Speaking with reporters after the panel, Fox Television Group Chairman and CEO Dana Walden confirmed that they are looking at diverse casting choices, so Carter could be African-American, Latino or another non Caucasian actor.
"The character was originally conceived as being a diverse actor," Walden said. "We wanted it to be as different from Jack Bauer as possible and that was the original thinking behind having this be a diverse lead. Whether that's African-American or Latino actor, we've been really excited by some of the people we've been seeing throughout our internal process."
Some were hoping that a new 24 would follow Kate Morgan, Yvonne Strahovski's character from the 24: Live Another Day limited series. Walden explained why Kate Morgan is not in 24: Legacy.
"Because that's just not the story that the executive producers came in to pitch us," Walden said. "We didn't go to them to say we want to a reboot. They came to us to say, 'We have a fantastic idea.' I think so much of what was exciting to them is is seeing the 12 episode event miniseries, seeing that the real time you could jump a little bit and do it over 12 hours. That's something we discussed for years and years which is: 'It's 24. It has to be 24 episodes.' I don't think any of us believes that a 24 episode arc in this day and age with this type of competition would be a smart way to go. So seeing the 12 episodes, they came in to say, 'Okay, we see that it lives successfully in that type of arc. Now we want to start from scratch.' We really didn't want to revisit characters we've already explored, but she did a fantastic job."
Per Walden's earlier comments, the pilot script for 24: Legacy is in and now out to casting.
Last TCA we reported Fox was developing a new Prison Break series featuring its original cast and creators. Today Walden confirmed they are picking up the series and have read the first script.
"Paul Scheuring and Wentworth Miller came in earlier this year to pitch us a story we loved," Walden said. "After we read the first script it was very clear Paul had more story to tell."