'Action Movie Kid' Movie In The Works At Fox 2000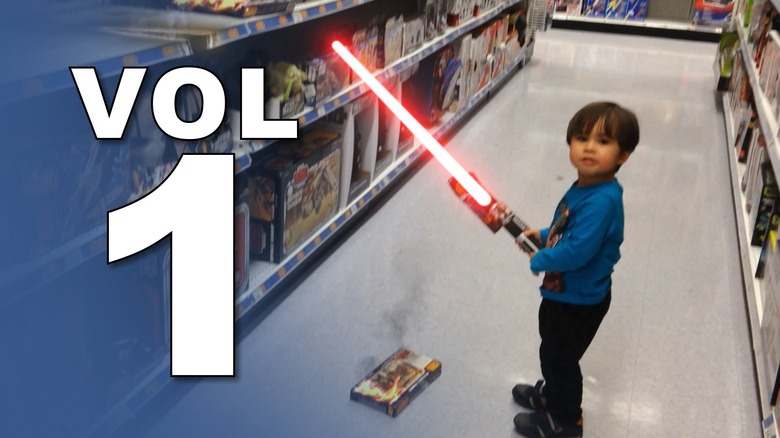 Ever heard of Action Movie Kid? I never had, but apparently the webseries is quite popular. In fact, it's popular enough that it's being turned into a movie. The Action Movie Kid is currently being developed by Fox 2000 and Temple Hill.
Learn more about the webseries and the potential film after the jump.
After watching a few episodes, it's easy to see the appeal of making an Action Movie Kid movie. The episodes are quite clever, and the idea lends itself to a film adaptation: a kid literally living the dream of starring in an action movie. That's probably the kind of movie any eight-year-old would want to see.
The webseries was created by visual-effects artist Daniel Hashimoto. Hashimoto has worked on How to Train Your Dragon and Kung Fu Panda 3. According to The Hollywood Reporter, who broke the story, the artist just one day decided to add special-effects to videos of his 4-year-old son, James.
Here's the volume one of Action Movie Kid, which debuted almost two years ago:
The video currently has over 30 million hits on youtube. Hashimoto and Mandy Richardville ended up basing a children's book on the idea, which is about a regular boy who uses the power of his imagination to fend off aliens, robots, and monsters.
Here's the official book synopsis:
Meet Action Movie Kid, whose adventures began on YouTube and continue in his first book, a thrilling tale of the heroic acts and daring deeds that fill his day and follow him to bedtime—and beyond!
James may look like a regular boy, but in his imagination he is Action Movie Kid, defender of his own tiny universe. Monsters, aliens, and robots are no match for James's super strength and infinite cleverness. Though his superpowers sometimes get him into trouble—especially when others can't see the dangerous foes that prowl the school yard, and his home—you can always rely on Action Movie Kid to save the day, even if he does need his parents' help from time to time.
What makes this potential film really enticing is who's writing it: Andrew Dodge. The screenwriter is responsible for Jason Bateman's directorial debut, Bad Words. It's a very funny and surprisingly sweet dark comedy, and he gave the young protagonist of that film a real voice and purpose in the story. The kid wasn't just there to act cute; he was written as a real kid. Dodge is a fine choice for the Action Movie Kid movie.