Netflix Gets Into The YouTube Personality Business With Miranda Sings' 'Haters Back Off'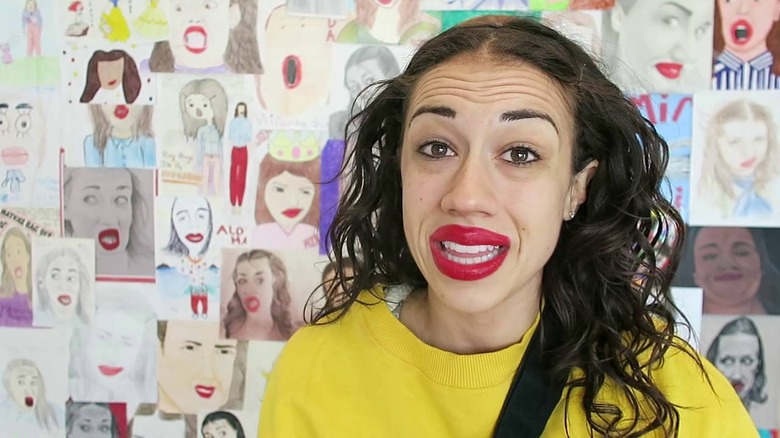 We may receive a commission on purchases made from links.
Ten years ago, the sentence "YouTube star to get Netflix series" would have been literally incomprehensible. YouTube was barely a year old, and Netflix was still a DVD-by-mail service. But in the year 2016, it feels like an inevitability. Of course it was only a matter of time before streaming giant Netflix started plucking talent from fellow streaming giant YouTube.
The first YouTube star to also become a Netflix star will be Colleen Ballinger-Evans, better known as her painfully awkward, heavily lipsticked, wannabe star character Miranda Sings. She'll have a scripted comedy series on Netflix called Haters Back Off, inspired by her popular YouTube videos. Learn more about the Miranda Sings Netflix series after the jump.
Variety reports Netflix has given a straight-to-series eight-episode order for Haters Back Off. The show "delves into the oddball family life of Miranda Sings, an incredibly confident, totally untalented star on the rise who continues to fail upward by the power of her belief that she was born famous — it's just no one knows it yet." Perry Rein and Gigi McCreery (Wizards of Waverly Place), who helped develop the series with Ballinger-Evans and her brother Christopher Ballinger, will serve as showrunners. All four will executive produce as well.
The series description doesn't sound too far off from the YouTube videos that made Evans one of the site's top personalities. On her channel, Miranda serves up terrible covers of pop songs, misguided rants about culture, and questionable advice, all delivered in a purposefully grating, nasal voice with heaping side of pearl-clutching prudishness. The Miranda Sings Netflix announcement should give you a pretty good idea of her general vibe.
Though I'm sure some of you are scratching your heads right now and asking "who?" (as I did), Miranda Sings is one of YouTube's top personalities. She has over 5 million subscribers, and her videos have collectively racked up 823 million views and counting. Miranda has guest-starred on Jerry Seinfeld's Comedians in Cars Getting Coffee and dropped by The Tonight Show with Jimmy Fallon, and her "self-help" book Selp-Helf was a bestseller when it came out last summer.
Haters Back Off seems like a smart move for Netflix. Since Miranda is already an internet celebrity, a streaming content provider seems like a natural fit. Her built-in audience is already used to watching original content online; if they're fans of her work on YouTube, Netflix is just a few clicks away. And if she convinces a few of her subscribers on YouTube to consider shelling out for Netflix subscriptions, well, that's just swell too.