Guillermo Del Toro Will Have Some 'Scary Stories To Tell In The Dark'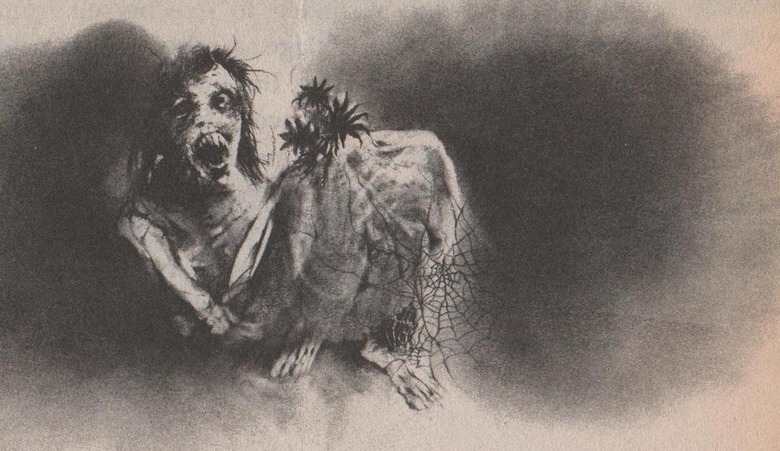 Pacific Rim 2 may be off the table, or it may just be waiting for China to make it happen, but either way Guillermo del Toro will have plenty to keep him busy in the near future. He's just signed on to develop and possibly direct Scary Stories to Tell in the Dark, based on the classic children's books written by Alvin Schwartz and illustrated very, very creepily by Stephen Gammell. 
Deadline, who broke the news of the Guillermo del Toro Scary Stories project, reports that the director is a "big fan" of the books and even owns several of the original illustrations by Gammell. Del Toro will produce as well as possibly direct for CBS Films. Sean Daniel, Jason Brown, and Elizabeth Grave are also producing. John August (Big Fish) wrote the latest version of the script, following an earlier draft by Patrick Melton and Marcus Dunston (of the Saw films).
Del Toro shared his excitement with a photo on Twitter.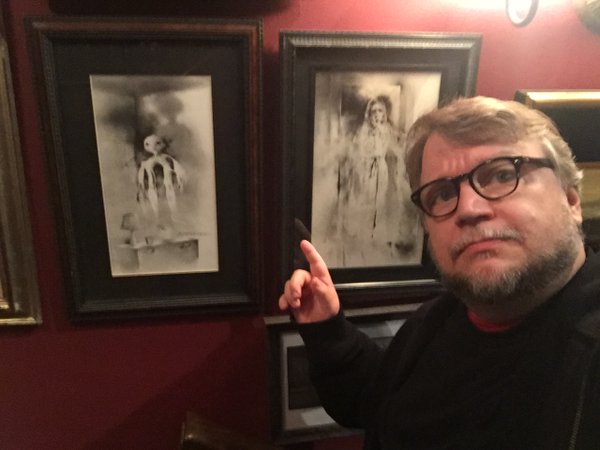 Schwartz published three Scary Stories books between 1981 and 1991. Each is a collection of short horror stories, many based on folklore and urban legends, accompanied by illustrations. The series has frequently landed on lists of the most challenged and banned books, with concerned parents citing the stories' macabre content and Gammell's unsettling art. Nevertheless, they've proven wildly popular. Over 7 million copies of the series have been sold to date.
Plot details on the Scary Stories to Tell in the Dark movie have not been revealed. When CBS Films first scooped up the rights back in 2013, we heard the idea would be to weave together several short stories into a larger plot about a group of young outcasts who have to save their town when nightmares start to become reality. But it's very possible the concept has been reworked since then, especially since Goosebumps came out with a very similar premise last year.
The Scary Stories books are more about creepiness than anything else. I still remember reading these books as a kid and feeling utterly freaked out long after I'd returned them to the library. Gammell's illustrations were particularly haunting. The movie needs someone who can replicate that lingering feeling of dread and spookiness, and someone who understands how important the nightmarish visuals are to the stories' appeal. Del Toro seems like just the man for the job.
Still unclear is the timeline for the project. CBS Films hasn't announced a start date or release date, and del Toro's got a lot on his plate already. In addition to Pacific Rim 2, del Toro just recently signed on to helm a Fantastic Voyage remake for producer James Cameron and studio 20th Century Fox, and he's got some original projects kicking around as well.
Plus, if you've been following del Toro's career long enough, you've probably noticed by now that he has a tendency to attach himself to really exciting-sounding projects that never actually get made. Let's just hope this isn't one of them.