Falling Water: New Gale Anne Hurd Series About Shared Dreams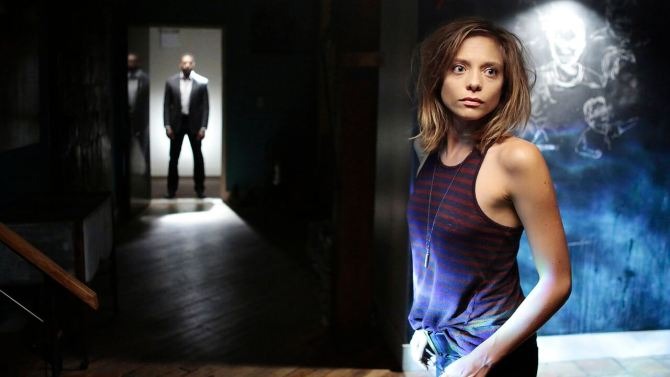 USA presented panels for the Television Critics Association today, and opened with some announcements from network president Chris McCumber. McCumber announced the network pickup of a new one hour drama, Falling Water, from Terminator/Walking Dead producer Gale Anne Hurd, Blake Masters and the late Henry Bromell. The premise is shared dreams that could determine the fate of the world. Learn more about the upcoming Falling Winter tv series, after the jump.
"Three unrelated people slowly realize they're dreaming separate parts of a common dream," McCumber said.
David Aja, Will Yun Lee and Lizzie Brochere star in Falling Waters. USA sent out a press release concurrent with the announcement that included more information about the upcoming show. From the press release:
A mind-bending drama, FALLING WATER is the story of three unrelated people, who slowly realize that they are dreaming separate parts of a single common dream.  Each of them is on a mysterious and highly personal quest — one is searching for his missing girlfriend, one is searching for a lost child, one is looking to cure his catatonic mother — and it is the clues found in their collective dream that come to guide them.   The deeper they dig, though, the more they come to realize that their missions touch on stakes that are much larger than their individual agendas. That the visions found in their common dream just might hold the key to the fate of the world.
Ajala takes on the role of Burton, the head of in-house security for a multinational investment banking firm, whose personal and professional paranoia collide when an investigation into financial malfeasance at the firm leads to a backlash that engulfs his love life.  Meanwhile, Lee is Taka, an intuitive NYPD Detective, whose leap-of-faith insights put him on the trail of an obscure dream-obsessed cult; and Brochere plays Tess, a cutting edge trend spotter with an uncanny ability to predict the next big thing, who is haunted by nightly dreams of an absent child.
FALLING WATER is the first pilot to be greenlit off of USA Network's 2015/2016 slate.  Still in contention are the Ryan Phillippe starrer SHOOTER, a co-production from Paramount Television and Universal Cable Productions and executive producers Mark Wahlberg ("Boardwalk Empire," "Entourage") of Closest to the Hole Productions, Stephen Levinson ("Boardwalk Empire," "Entourage") of Leverage Entertainment, and Lorenzo di Bonaventura ("Transformers," "Zero Hour"); BROOKLYN ANIMAL CONTROL, a co-production between Universal Cable Productions and IDW Entertainment, the pilot is written and executive produced by JT Petty ("Splinter Cell"), David S. Goyer ("Batman v Superman") also executive produced; THE WILDING from executive producers Tim Kring ("Heroes," DIG) and Silka Luisa ("To the Bone"); and  POOR RICHARD'S ALMANACK, a co-production between Legendary Television and Universal Cable Productions, the project is from executive producer Jim Danger Gray ("Orange is the New Black") and consulting producer Miguel Sapochnik ("Game of Thrones")."