This Week In Trailers: Orthodox, Synesthesia, Animals, Operation Kakongoliro! The Ugandan Expendables, Innocence Of Memories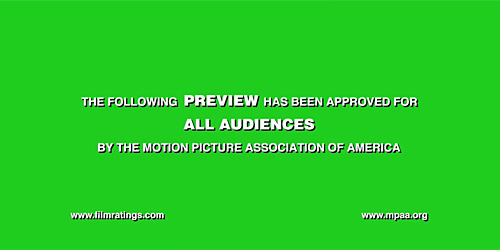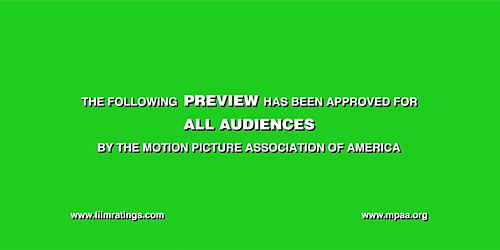 Trailers are an under-appreciated art form insofar that many times they're seen as vehicles for showing footage, explaining films away, or showing their hand about what moviegoers can expect. Foreign, domestic, independent, big budget: What better way to hone your skills as a thoughtful moviegoer than by deconstructing these little pieces of advertising? This week we let the Duplass brothers take us into the world of animals and insects, unbox the world of people who can taste color, head to Uganda for shirtless dudes kicking ass, catch up with Tommy from Snatch and find he's ready to throw down, and get to know a Nobel-laureate who has a fascinating tale to tell.
Animals Trailer
The Duplass brothers are back at it again.
This looks like the right amount of strange and hilarious. Not Rick and Morty levels of strange and hilarious but there's enough to indicate that talking pigeons who are tied up has enough energy to keep me engaged. Besides that, just gaze upon the level of talent that's helping out: Wanda Sykes, Kurt Vile, Eric André, Scott Aukerman, Nathan Fielder, Nick Kroll, Jason Mantzoukas, Paul Scheer, Adam Scott, Molly Shannon, Matt Walsh, Pete Holmes, Mitchell Hurwitz, Kerri Kenney, Kumail Nanjiani.
I don't know if it was my early love for all things anthropomorphic, but with productions like Going Ape! any show that can make animals or insects funny can get my attention and this trailer brings the hilarity.
Synesthesia Trailer
Wild.
Director Aisling Chin-Yee, who was also a producer for the amazing and fantastic Rhymes for Young Ghouls, brings to life a very real phenomenon that strikes at the heart of how some human beings function in this world. It's not like having a photographic memory, these are people who can taste color, see sounds, ascribe hues to letters, and it's riveting to wander through this world. The trailer establishes its narrative while introducing us to this world without ever intruding with overpowering us with a bulk amount of text. It's trippy, it's strange, but that's the human condition.
Operation Kakongoliro! The Ugandan Expendables Trailer
O_o
Knowing who directed this is way less important than knowing than it exists out there. From the land that brought us Who Killed Captain Alex? comes something completely new. I wish I could tell you more about how much this kind of trailer makes me yearn for a movie that is made by someone with more passion than they do access to high tech video components. It's a literal riot on the screen and I'm not sure where acting begins and where people start getting real. The mishmash of tones, tempos, and anything else that bigger players can bring shouldn't be a reason to ridicule, it should be a reason to celebrate. These filmmakers went a made a film that honestly looks hilariously fantastic but it seems full of genuine passion and, regardless of how flimsy the effects, you can't fake heart.
Orthodox Trailer
Intensity.
There is something to be said about not having pretty people in your movie. With director David Leon, who appears to be making great use of  Stephen Graham, this trailer is brimming with the kind of literal ugliness that, conversely, helps to only intensify the action here. I may not have much to go on but that's perfect here in that this wins or dies on how well it can create a moment through atmosphere, sight and sound. All three work to create one of the best reasons to seek out a movie you knew nothing about just moments ago.
Innocence of Memories Trailer
I don't get it either but I'm in.
One of the things about director Grant Gee's 2007's documentary Joy Division is how it helped shepherded a nattering nay-bob like me who only knew the band through some singles and t-shirts down a path of establishing who they were, why they were so influential and what it meant to be part of that moment when they were present in the world. So, too, I feel here that the trailer for a movie about a Nobel-laureate who wrote about a rather interesting, if quizzically benign, plot that involved a businessman and a distant relative. The trailer delicately takes us through why we're here, why we should be interested and, more importantly, the pull-quotes of people who can confirm that starting from nothing and experiencing this would be a beneficial undertaking. Not trying to oversell it, but I see something seductively fascinating by what is behind the mystery.
Nota bene: If you have any suggestions of trailers to possibly be included in this column, even have a trailer of your own to pitch, please let me know by sending me a note at Christopher_Stipp@yahoo.com or look me up via Twitter at @Stipp
In case you missed them, here are the other trailers we covered at /Film this week: