2016 Oscar Nominations: 'The Revenant', 'Mad Max: Fury Road' Lead The Pack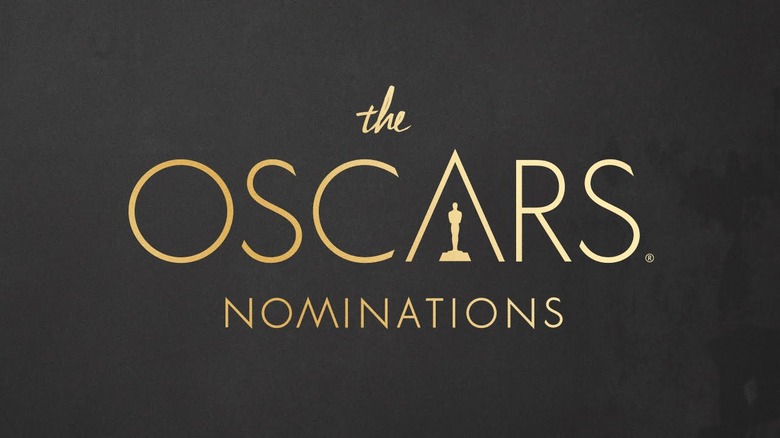 The grand finale and climax of awards season each year is the Oscars, and the race for the little gold man begins in earnest today with the nominations. Directors Guillermo del Toro and Ang Lee, actor John Krasinski, and Academy president Cheryl Boone Isaacs were up early this morning to announce the nominees for the 88th Academy Awards. The full list is available now, and you can read it after the jump.
Many of the nominations panned out exactly as expected, more or less following the trends set by the guild . The Revenant leads the race with 12 nominations, including Best Picture, Director, Actor, and Supporting Actor, while Spotlight pulled six and The Big Short got five. But it was gratifying to see Mad Max: Fury Road pull 10 nominations — mostly in the technical categories, but also for Best Director and Best Picture — and to see Golden Globe winner Sylvester Stallone nominated for Best Supporting Actor for Creed.
In disappointing news, it's time to trot out the #OscarsSoWhite hashtag again. All 20 acting slots this year have been filled by white actors, despite exceptional performances from performers of color including Michael B. Jordan (Creed), Idris Elba (Beasts of No Nation), and Jason Mitchell (Straight Outta Compton). And those rooting for Carol or — which seems to be most critics — will be disappointed to hear it was unable to grab a spot in the Best Picture race, though it was nominated for other awards including Best Actress and Best Supporting Actress. (Whether it makes any damn sense at all that Rooney Mara is competing as a supporting actress is another conversation.)
Best Original Song
"Earned It" from Fifty Shades of Grey
"Manta Ray" from Racing Extinction
"Simple Song #3" from Youth
"Til It Happens to You" from The Hunting Ground
"Writing's on the Wall" from Spectre
Best Cinematography
Ed Lachman, Carol
Robert Richardson, The Hateful Eight
John Seale, Mad Max: Fury Road
Emmanuel Lubezki, The Revenant
Roger Deakins, Sicario
Best Documentary ShortBody Team 12Chau, Beyond the LinesClaude Lanzmann: Spectres of the ShoahA Girl in the River: The Price of ForgivenessLast Day of FreedomBest Documentary FeatureAmyCartel LandThe Look of SilenceWhat Happened, Miss Simone?Winter on Fire: Ukraine's Fight for FreedomBest Costume Design
Sandy Powell, Carol
Sandy Powell, Cinderella
Paco Delgado, The Danish Girl
Jenny Beavan, Mad Max: Fury Road
Jacqueline West, The Revenant
Best Sound EditingMad Max: Fury RoadThe MartianThe RevenantSicarioStar Wars: The Force AwakensBest Sound MixingBridge of SpiesMad Max: Fury RoadThe MartianThe RevenantStar Wars: The Force AwakensBest Makeup and HairstylingMad Max: Fury RoadThe 100-Year Old Man Who Climbed Out the Window and DisappearedThe RevenantBest Live-Action ShortAve MariaDay OneEverything Will Be Okay (Alles Wird Gut)ShokStuttererBest Animated ShortBear StoryPrologueSanjay's Super TeamWe Can't Live Without CosmosWorld of TomorrowBest Animated FeatureAnomalisaBoy and the WorldInside OutShaun the Sheep MovieWhen Marnie Was ThereBest Supporting Actor
Christian Bale, The Big Short
Tom Hardy, The Revenant
Mark Ruffalo, Spotlight
Mark Rylance, Bridge of Spies
Sylvester Stallone, Creed
Best Supporting Actress
Jennifer Jason Leigh, The Hateful Eight
Rooney Mara, Carol
Rachel McAdams, Spotlight
Alicia Vikander, The Danish Girl
Kate Winslet, Steve Jobs
Best Visual EffectsEx MachinaMad Max: Fury RoadThe MartianThe RevenantStar Wars: The Force AwakensBest Film EditingThe Big ShortMad Max: Fury RoadThe RevenantSpotlightStar Wars: The Force AwakensBest Production DesignBridge of SpiesThe Danish GirlMad Max: Fury RoadThe MartianThe RevenantBest Adapted Screenplay
Charles Randolph and Adam McKay, The Big Short
Nick Hornby, Brooklyn
Phyllis Nagy, Carol
Drew Goddard, The Martian
Emma Donoghue, Room
Best Original Screenplay
Matt Charman, Joel Coen, and Ethan Coen, Bridge of Spies
Alex Garland, Ex Machina
Pete Docter, Megg LeFauve, and Josh Cooley, Inside Out
Josh Singer and Tom McCarthy, Spotlight
Jonathan Herman and Andrea Berloff, Straight Outta Compton
Best Original Score
Thomas Newman, Bridge of Spies
Carter Burwell, Carol
Ennio Morricone, The Hateful Eight
Jóhann Jóhansson, Sicario
John Williams, Star Wars: The Force Awakens
Best Foreign Language Film
Colombia: Embrace of the Serpent
France: Mustang
Hungary: Son of Saul
Jordan: Theeb
Denmark: A War
Best Director
Adam McKay, The Big Short
George Miller, Mad Max: Fury Road
Alejandro González Iñárritu, The Revenant
Lenny Abrahamson, Room
Tom McCarthy, Spotlight
Best Actress
Cate Blanchett, Carol
Brie Larson, Room
Jennifer Lawrence, Joy
Charlotte Rampling, 45 Years
Saoirse Ronan, Brooklyn
Best Actor
Bryan Cranston, Trumbo
Matt Damon, The Martian
Leonardo DiCaprio, The Revenant
Michael Fassbender, Steve Jobs
Eddie Redmayne, The Danish Girl
Best PictureThe Big ShortBridge of SpiesBrooklynMad Max: Fury RoadThe MartianThe RevenantRoomSpotlight
See the list at oscar.com/nominees. The 88th Academy Awards will be held Sunday, February 28 at the Dolby Theatre in Hollywood. Chris Rock returns to host a second time.