Amy Brenneman Wants To Kill Liv Tyler On 'The Leftovers' Final Season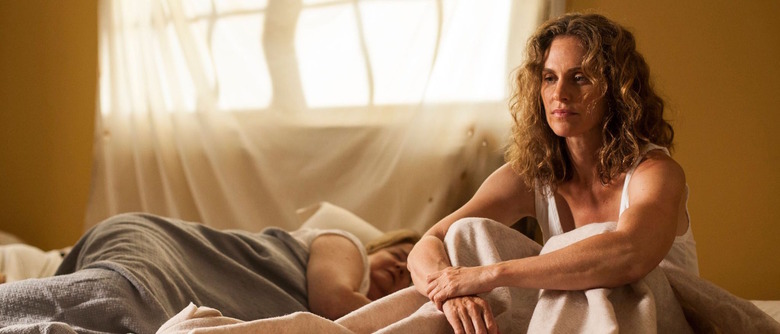 Amy Brenneman was on a panel at the Television Critics Association for the NBC series Heartbeat, which she produced. After the panel she spoke with reporters further, and /Film asked her thoughts on the upcoming third and final season of The Leftovers. With one season left to resolve things, Brenneman has some very specific ideas for what her character, Laurie Garvey, needs to do before the end. It involved Meg Abbot (Liv Tyler).
Spoilers ahead if you are not caught up with the series. 
"I think I just need to kill Liv," Brenneman said. "I do feel like there is a thing set up. First of all, she is the cult. I am the anti-cult. She raped my son. I've got to go get her at some point, but that's just me."
Damon Lindelof is known for setting end dates for his series, although with Lost it was season six. He began The Leftovers in 2014, based on the Tom Perrotta book. Season one dealt with the aftermath of an event where 2% of the population disappeared, in a Rapture-like disappearance but not a religious force. Laurie took a vow of silence in the first season too.
Season two took Laurie's husband Kevin (Justin Theroux) moving to a community where that been no disappearances. Brenneman welcomes the final season, but with mixed feelings.
"I think it's great," Brenneman said. "I think great that we have another season. I just talked to Damon last week. Each season is a mountain to climb. Because it's not a procedural, it's like an entirely new thing. So I think he absolutely wanted to be in control of how it ended. I mean, selfishly I just love it. It's just such a unique job and unique show that I'd like it to go on and on, but it's intense. It's more like a movie to be honest."
The Leftovers will return for season 3 on HBO.