CBS Broadcast Network Not Creatively Involved In New Star Trek Streaming Series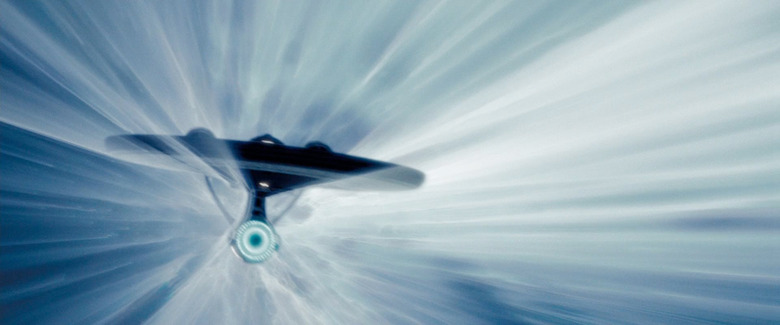 CBS Entertainment's new president Glen Geller spoke with the Television Critics Association for the first time after taking over for Nina Tassler. /Film asked him about the plans for the new Star Trek series CBS is developing for their streaming service, CBS All Access. Geller said the new Trek series was never developed for the broadcast network.
"It was always designed for a streaming service," Gellar said. "I'm just thrilled we get to be part of the launch. We'll broadcast the launch. I'm not sure about the plans creatively for new characters."
In fact, All Access is such a separate entity that Gellar himself is not involved. He explained in response to a followup question.
"I don't have anything to do with it," Gellar said. "It really is for All Access. While the network will be broadcasting the pilot, I actually can't answer any creative questions about it. I'm looking forward to seeing the new Star Trek. I think it's going to be an exciting project."
Alex Kurtzman, co-writer of the J.J. Abrams Star Trek movies, is developing Star Trek for CBS All Access.
Another J.J. Abrams production, Person of Interest, is still on hiatus. The current season will run this spring and Gellar has not decided if it's the final season or not.
"We haven't aired the show yet and I'm not sure," Gellar said. "We ordered 13 episodes. We hope to get them on this spring. Greg [Plageman] and Jonah [Nolan] have planned a terrific season. "
After the panel, Geller also confirmed Sarah Shahi returning to the show this season. "Yes, and you can look forward to it with great gusto," Geller said.
During his announcements, Gellar also spoke about the network's late night talk show Late Show With Stephen Colbert, in which the Colbert Report host revealed his actual, non satirical pundit personality.
"I think we've all learned who the real Stephen Colbert is," Gellar said. "He's the smartest guy in late night who can deliver topical comedy, and has the gravitas when the moment calls for it."
Yesterday, the TCA visited the set of Supergirl and heard about former Supergirl Laura Vandervoort being cast as Indigo. Geller said to expect more guest casting this season but producer Andrew Kreisberg would not let him share.
"There is but Andrew would kill me if I told you," Geller said. "Be surprised. It's going to happen soon."