'Pacific Rim 2' Might Not Be Dead (And We Probably Have China To Thank For It)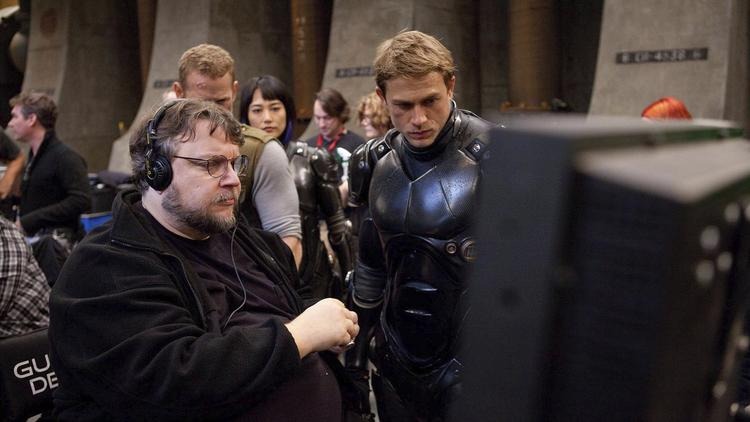 Buried within last week's news about Guillermo del Toro taking over James Cameron's Fantastic Voyage remake was a minor update on the long-suffering Pacific Rim 2. The prognosis didn't look good — the only reason del Toro even had room in his schedule for Fantastic Voyage was because Pacific Rim 2 was "off the table indefinitely."
But there's no need to abandon all hope just yet. Del Toro insists Pacific Rim 2 could still happen. And while you may assume that's just his stubborn optimism talking, there's an actual, concrete reason to believe he may be right. 
To back up a bit: last fall, not long before shooting was projected to begin, Pacific Rim 2 was put on hold by Universal. The studio yanked the film off their release calendar completely, even as del Toro insisted the project was "not gone." Last week's update that the movie was "off the table" seemed like further indication that Pacific Rim 2 would never get made. Del Toro, though, disagrees.
Pac Rim 2 cancelled? Don't believe everything you read. It's still going and I'll remain w it in one way or another!

— Guillermo del Toro (@RealGDT) January 11, 2016
Del Toro has a tendency to get involved with long-gestating projects that never actually go anywhere (At the Mountains of Madness, anyone?) so it's not surprising that he's refusing to abandon his baby. However, there's a glimmer of real hope in the form of Legendary's recent acquisition by the Chinese conglomerate Dailan Wanda Group. Word of the deal spread last week and as of today, it's official: Wanda has bought Legendary for about $3.5 billion.
So what does that have to do with Pacific Rim? Well, the Chinese box office is what even made Pacific Rim 2 as possibility to begin with. The first film sank in the U.S. but proved a surprise hit overseas, particularly in China — it made $111 million there versus $101 million domestically. Now that the property is in Chinese hands, the sequel might stand a better chance of coming together.