HBO Exec Reflects On 'Game Of Thrones' Finally Overtaking The Books, And Jon Snow Trailer Teases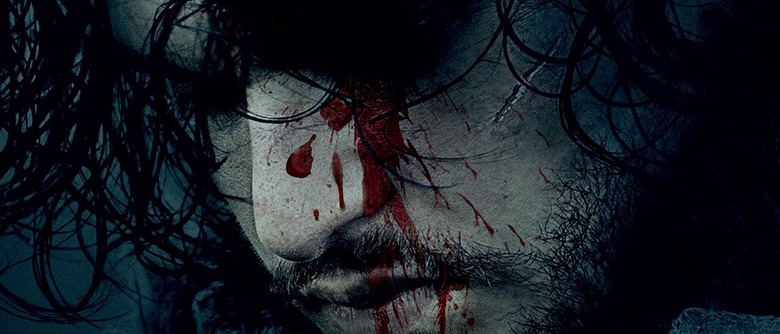 HBO chairman and CEO Richard Plepler was at HBO's reception for the Television Critics Association last night and I was able to get a few minutes with him to talk about Game of Thrones. The network announced the premiere date for season six earlier in their sessions. 
There'd long been talk about the show catching up to George R.R. Martin's books, and even when season six and book six were looming, Martin shared information with series creators David Benioff and D.B. Weiss so that the show wouldn't stall waiting for books. Now Martin has officially missed the deadline for The Winds of Winter, so it will be published after season six of the show. Plepler reflected on the long speculated moment actually occurring.
"You know, I was never sure but I always knew that given the relationship that David and Dan had with George and the closeness and respect that they have for each other that if they overtook the books or not, there would be a synchronic and organic conversation going on between them," Plepler told /Film. "That they would never do anything that would violate George's sense of the integrity of the story and I think that's absolutely true. Their relationship is such a wonderful thing to observe, the mutual respect that they have for each other that I know George would say, 'I trust these guys moving this arc forward.'"
Since precautionary steps were taken early on, this development shouldn't change any of the plans for Game of Thrones' seventh season. "I would only say that that's going to be up to David and Dan to determine where they take the story in concert with George, but everyone is very excited about the continuum," Plepler said. "I think when you see even the first episodes of the new season, you'll see how much life and dynamism there is in this story."
HBO has also mounted a tantalizing marketing campaign for the sixth season, with images of Jon Snow in teasers and billboards. Plepler approved of his team's teasing.
"I give all the credit to our marketing team," Plepler said. "Basically of course is always looking to remind the audience of how exciting and dynamic the programming is and I think that they felt correctly that this was a great titillation for the new season and it certainly is proven so as you see by the social traffic by the social traffic on that."
Now, do those images of Kit Harington confirm that Jon Snow is alive? Plepler is still teasing. "I think it was just titillation in the purest sense and I wouldn't confirm or deny anything, but it worked very well," he said.
I had some questions about the network's upcoming Westworld and third/final season of The Leftovers, but Plepler deferred to the individual show runners and wouldn't speak on their behalf.
Game of Thrones returns April 24 on HBO.