'Bad Santa 2' Enlists Christina Hendricks To Romance Billy Bob Thornton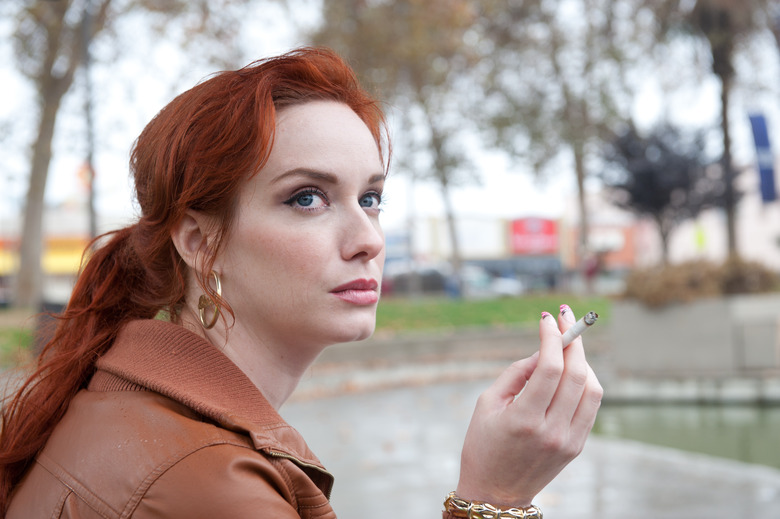 Women with Santa fetishes probably aren't that common in real life (I'm assuming; I do not have any hard data to back this up), but apparently there's no shortage of them in the Bad Santa universe. After wooing bartender Sue (Lauren Graham) in the original Bad Santa, Billy Bob Thornton's Willie Soke will find himself romancing a new woman in the upcoming sequel, to be played by Mad Men star Christina Hendricks. Learn more about Hendricks' new Bad Santa character after the jump. 
Broad Green announced this week that Hendricks has joined Bad Santa 2 in the role of Diane, who heads up a charity. THR adds a little more detail: Diane is an Ivy League-educated, upper-crust lady who apparently "has a thing for shady lowlifes in a Santa costume." Her organization becomes the target of the latest scam perpetrated by Willie and his foul-mouthed, tough-as-nails mother Sunny, played by Kathy Bates. (Never mind that Bates is only about seven years older than Thornton in real life.) In addition, Marcus (Tony Cox) and Thurman Merman (Brett Kelly) are returning from the first film.
Bad Santa 2 should be right in Hendricks' wheelhouse, considering she already has plenty of experience celebrating Christmas with self-loathing alcoholics. And look how charming she is doing it, too.
Hendricks' fan-favorite Mad Men character Joan Holloway Harris earned her six consecutive Emmy nominations but, alas, no wins. Since the show ended in May, she's appeared in the Gillian Flynn adaptation Dark Places and the Comedy Central series Another Period. She is currently shooting Pottersville, an indie comedy with Michael Shannon, and she recently signed on to star in the Sundance TV series Hap and Leonard. In addition, she reunited with her Drive director Nicolas Winding Refn for The Neon Demon, due out later this year.
Mark Waters (Mean Girls) is directing Bad Santa 2 from a screenplay by Johnny Rosenthal, Doug Ellin (Entourage), and Shauna Cross (Whip It). Andrew Gunn and Geyer Kosinski are producing. Shooting is slated to begin next week in Montreal, with Broad Green and Miramax on board to co-produce and co-finance. A U.S. release is already locked in for November 23.