HBO's 'Girls' Will End After Season Six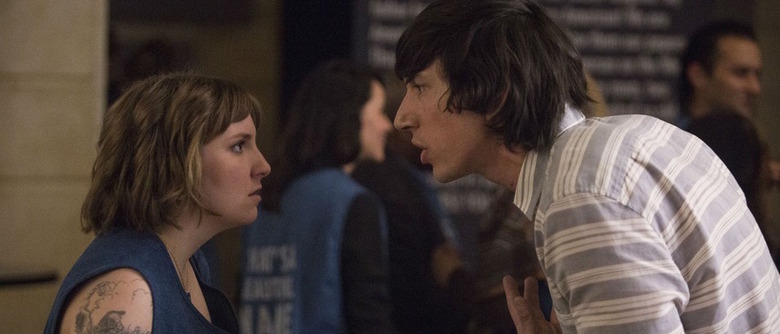 Everyone has to grow up and move on sometime. Even the girls of Girls. HBO has officially announced it's ending Lena Dunham's comedy after season six, in accordance with Dunham's previously stated wishes. More on the Girls final season after the jump. 
THR reports from the TCA winter press tour that HBO has renewed Girls for a sixth and final season to air in 2017. The news arrives just a few weeks before the season five premiere on February 21, 2016. Sources indicate the decision was mutual. "I can't wait to see what Lena, Jenni and Judd have in store for the final seasons of this unique show, and look forward to working with them on future projects," said HBO's Michael Lombardo in a statement.
The end of Girls shouldn't come as a surprise. Dunham has said on numerous occasions that she envisions Girls winding down with season six, and she reiterates here how happy she is with the decision.
I can't imagine a more fulfilling creative experience than Girls. The freedom and support that HBO has given Jenni, Judd and me is something rare and beautiful. The commitment and originality of our actors has been stunning, and our crew is truly my family. I conceived of Girls when I was 23 and now I'm nearly 30 — the show has quite perfectly spanned my 20s, the period of time that it's about — and so it feels like the right time to wrap our story up. We look forward to creating a sixth season that will honor our amazing cast, crew and fans. And in the Girls universe, nothing ever ends too neatly.
Girls premiered in 2012 with lots of buzz. It earned tons of praise from critics, attracted a devoted following, and inspired a million thinkpieces. It turned a cast of mostly unknown actors into indie darlings and bonafide movie stars (looking at you, Adam Driver), and became a staple of HBO's comedy lineup. In terms of actual viewership, though, Girls was never huge, and its ratings slipped even further in season four.
Even after the end of Girls in 2017, however, there's always a chance we could revisit Hannah Hovarth and her friends somewhere down the line. Dunham has confessed she'd love to see a Girls movie in about ten years. "I have fantasies of us all coming back when we're 40," she said last year. "We'd want to wait long enough for something to have really gone down."