Disney Serves Up New Images From 'Alice Through The Looking Glass', 'Zootopia', 'The Jungle Book', And More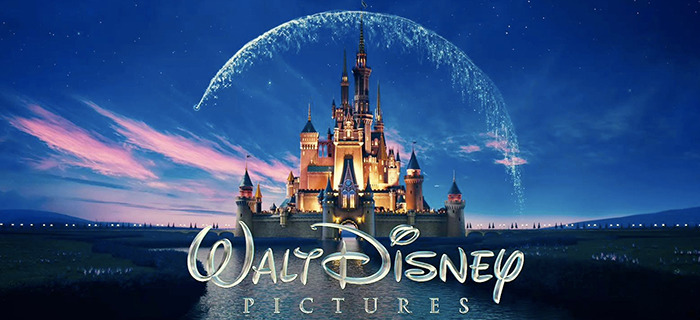 Right now, I imagine everyone at the Disney lot, based in Burbank, California, is currently swimming in money, eating nothing but money, and dressed to the nines in money, because they damn well should be. With the ongoing success of Star Wars: The Force Awakens, the studio ended 2015 on a high note — a note that'll keep playing well into 2016.
A potentially fantastic year for the studio is far from over. Disney is releasing a handful of promising films this year. See a few new pics from their future projects, including Zootopia, The Jungle Book, Alice Through the Looking Glass, and Queen of Katwe, after the jump.
Here's the Disney 2016 slate: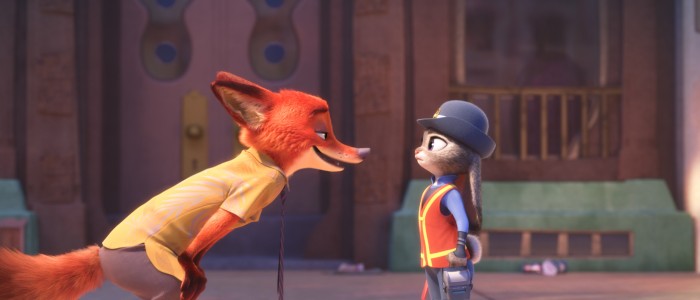 Zootopia (March 4th)
NATURAL ENEMIES — Zootopia's first bunny officer Judy Hopps finds herself face to face with a fast-talking, scam-artist fox in Walt Disney Animation Studios' "Zootopia." Featuring the voices of Ginnifer Goodwin as Judy and Jason Bateman as Nick, "Zootopia" opens in theaters on March 4, 2016.
Every time I've seen Star Wars: The Force Awakens – which is three times, to be exact — the trailer for Zootopia has killed. If the film is as funny as the sloth scene, then this animated feature should be a real delight.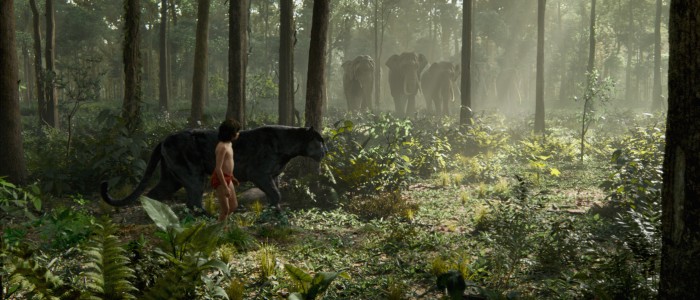 The Jungle Book (April 15th)
The Jungle Book offers an all-new, live-action/CGI epic adventure about Mowgli (Neel Sethi), a man-cub who's been raised by a family of wolves. But Mowgli finds he is no longer welcome in the jungle when fearsome tiger Shere Khan (Idris Elba), who bears the scars of Man, promises to eliminate what he sees as a threat. Urged to abandon the only home he's ever known, Mowgli embarks on a captivating journey of self-discovery, guided by panther-turned-stern mentor Bagheera (Ben Kingsley), and the free-spirited bear Baloo (Bill Murray) .
Disney finally got one of their live-action updates really right with last year's Cinderella. The heart and soul missing from their past attempts, with the arguable exception of Oz The Great and Powerful, rang loud and clear in Kenneth Branagh's lovely film — and let's hope for the same with The Jungle Book. The trailer for Jon Favreau's latest promises a sweeping, heartfelt adventure film, which was shot entirely in downtown Los Angeles.
Alice Through the Looking Glass (May 27th)
Alice (Mia Wasikowska) returns to the whimsical world of Underland and travels back in time to save the Mad Hatter (Johnny Depp) in Disney's Alice Through the Looking Glass, an all-new adventure featuring the unforgettable characters from Lewis Carroll's beloved stories.
Tim Burton's Alice in Wonderland is a garish movie, but it made a boatload of money. Burton didn't return for the sequel, with James Bobin stepping in. Bobin directed the immensely enjoyable The Muppets back in 2011, so maybe he can bring a little bit of that charm to this world.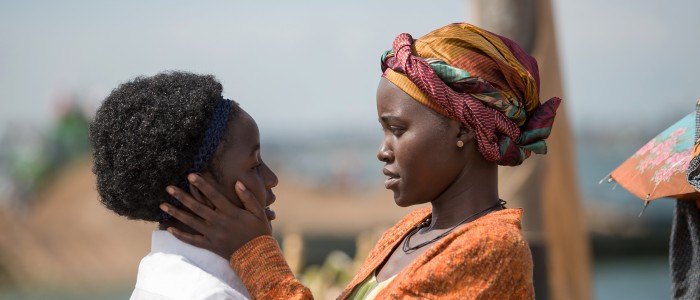 Queen of Katwe (Release Date TBD)
Lupita Nyong'o and Madina Nalwanga star in the triumphant true story Queen of Katwe, directed by Mira Nair.
Based on Tim Crothers' "The Queen of Katwe: A Story of Life, Chess, and One Extraordinary Girl's Dream of Becoming a Grandmaster," a young girl from Uganda trains to become a chess champion. Nair is the director behind The Namesake and Moonsoon Wedding, so considering her track record, this adaptation is in good hands.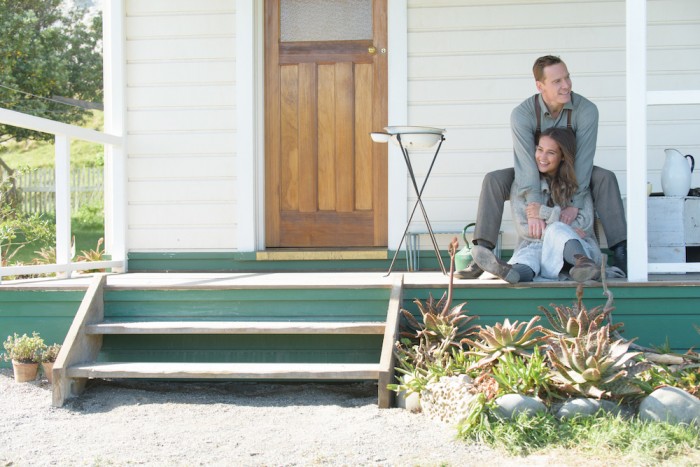 The Light Between Oceans (Release Date TBD)
Michael Fassbender stars as Tom Sherbourne and Alicia Vikander as his wife Isabel in DreamWorks Pictures' poignant drama The Light Between Oceans, written and directed by Derek Cianfrance based on the acclaimed novel by M.L. Stedman.
Director Derek Cianfrance is coming off of Blue Valentine and The Place Beyond the Pines – two fantastic dramas. This adaptation of M.L. Stedman's novel is his biggest film to date, and we're betting it'll make a festival debut sometime this fall.