HBO Says A Rushed Schedule Is What Hurt 'True Detective' Season Two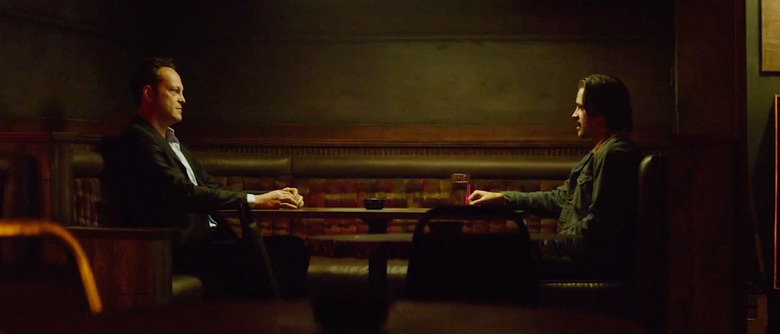 Who's to blame for True Detective season two? That's not a question I'm asking, since I genuinely enjoyed this past season, but a lot of fan expectations were not met following the terrific first outing, starring Matthew McConaughey and Woody Harrelson.
HBO president of programming, Michael Lombardo, wouldn't call the series' sophomore effort a failure, but he does take responsibility for rushing the latest season. After the jump, read Lombardo's comments on True Detective season two.
In an excellent interview with The Frame, in which Lombardo discusses diversity and the network's penchant for nudity, he blames himself for having the show hit a premiere date, instead of waiting for the scripts to reach their fullest potential:
I'll tell you something. Our biggest failures — and I don't know if I would consider "True Detective 2" — but when we tell somebody to hit an air date as opposed to allowing the writing to find its own natural resting place, when it's ready, when it's baked — we've failed. And I think in this particular case, the first season of "True Detective" was something that Nic Pizzolatto had been thinking about, gestating, for a long period of time. He's a soulful writer. I think what we did was go, "Great." And I take the blame. I became too much of a network executive at that point. We had huge success. "Gee, I'd love to repeat that next year." Well, you know what? I set him up. To deliver, in a very short time frame, something that became very challenging to deliver. That's not what that show is. He had to reinvent the wheel, so to speak. Find his muse. And so I think that's what I learned from it. Don't do that anymore. And I'd love to have the enviable certainty of knowing what my next year looks like. I could pencil things in. But I'm not going to start betting on them until the scripts are done.
The whole interview with Lombardo is refreshingly candid, but in this particular excerpt, you have to respect him even more for not simply saying, "The audience didn't get it," or something along the lines of, "I thought season two was great!" In no way does he sugarcoat the response season two drew.
Show creator and writer Nic Pizzolatto had far more time to work on season one. Pizzolatto recently signed a deal with HBO, keeping him a part of the network until 2018, and a part of that deal might include another season of True Detective. Season two performed considerably well in the ratings, so it's doubtful we won't see another chapter from this crime drama.