'Robopocalypse' Update: Steven Spielberg's Adaptation Doesn't Sound Dead Yet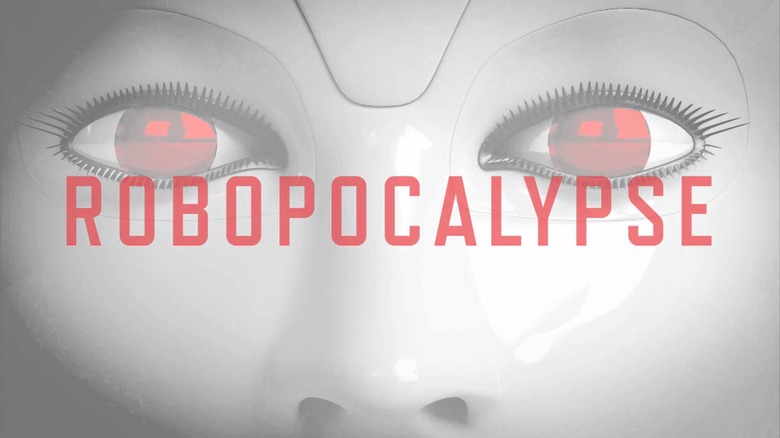 Back in 2013, Steven Spielberg's adaptation of Daniel H. Wilson's "Robopocalypse" was indefinitely postponed by DreamWorks and the director. Due to script and budget issues, Spielberg didn't feel the project was ready to go. We haven't heard much about the project's status since then, but now screenwriter Drew Goddard looks back on the experience, and offers up a small glimmer of hope that it could still happen.
Read his positive thoughts on the project after the jump.
Goddard, who wrote last year's The Martian, spoke with Creative Screenwriting about his time on the film. Obviously it must have been disappointing not to have the project move forward, but he sounds rather optimistic about the whole experience:
It's always positive. You know going in with screenwriting that it's a volatile business and you have to take the long view rather than the short view. There are so many times when projects don't go at a certain release date but find a better home later. It's all about timing. You never want a movie to get made when it's the wrong time, and these things have a way of working themselves out.
I try to only take projects that I love and that I'm in love with. When you're in love with it, you don't really care because you get to write them. I got to work with Steven Spielberg for a year. That's a dream of mine! [Laughs] It was just a joy to see him in action and learn from him. You're never going to hear me complain about working with Steven Spielberg.
Especially as a director now, I get it. You never want to start shooting until the project feels right, so you take your time to get it right. I think when you look at it in the short term they can seem like setbacks, but the more I do this the more I realize that what seems like a setback in the moment can also be the best possible thing that happens for a film.
Set in a future overrun by technology, the Robopocalypse adaptation was set to star Chris Hemsworth, Anne Hathaway and Ben Whishaw. Goddard went on to say this isn't the first time he's dealt with such delays, and that sometimes these things have a way of working themselves out. His directorial debut, The Cabin in the Woods, sat on the shelf for a few years before opening in theaters and becoming an instant horror classic. It's important to note, as well, that Goddard isn't the only one who believes Robopocalypse isn't completely dead. Around a year ago Wilson said he was optimistic the project would come to fruition, perhaps once Spielberg finishes up his work on this year's The BFG.