'Better Call Saul' Season 2 Key Art: It's All Uphill From Here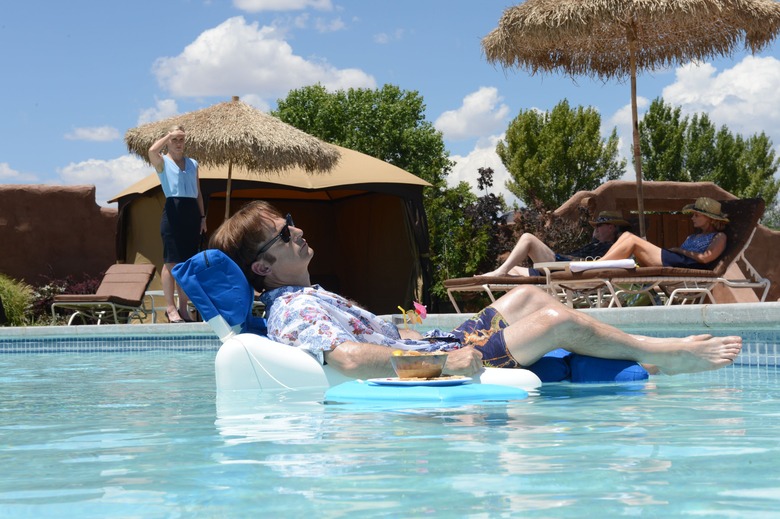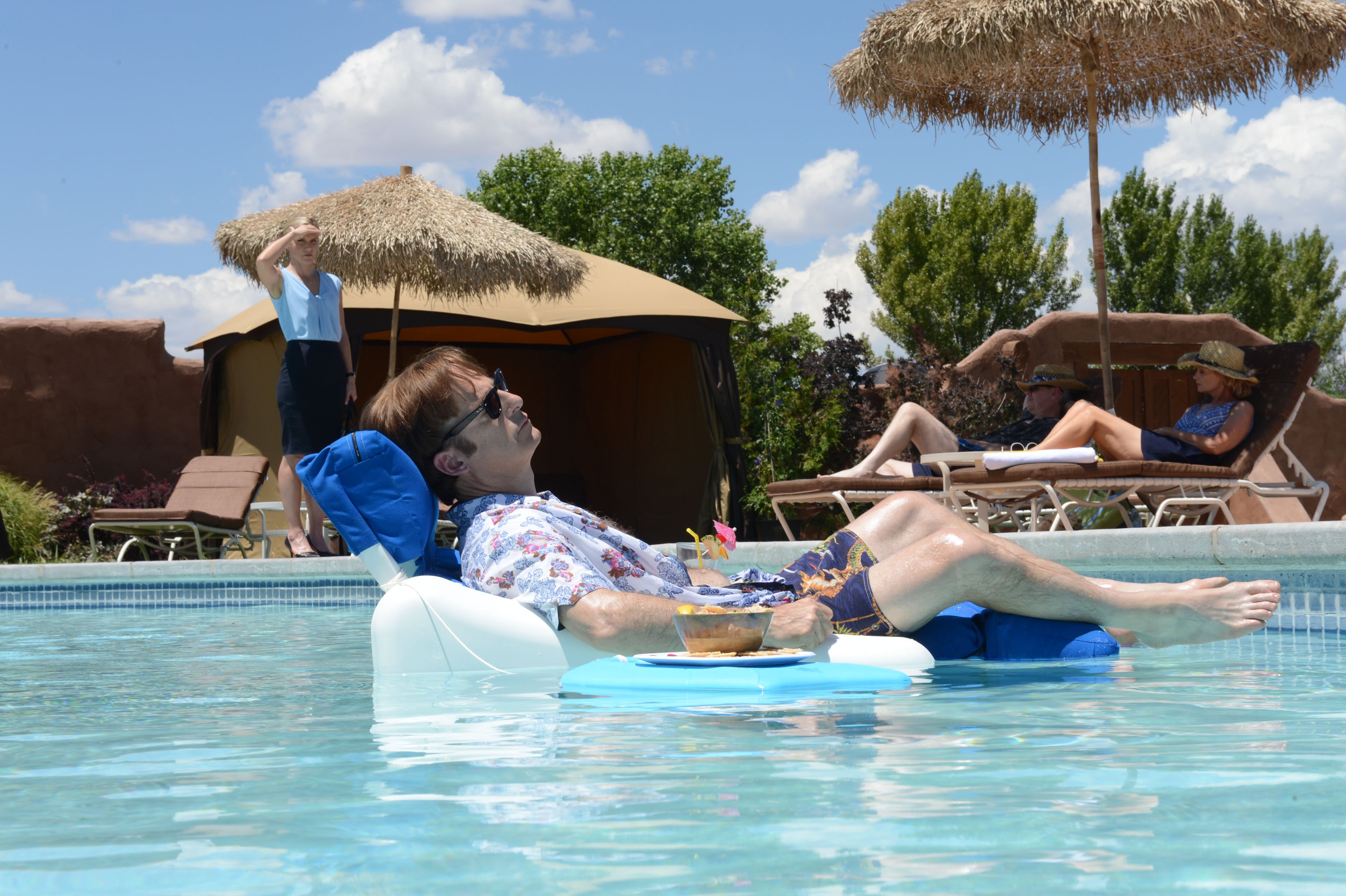 Better Call Saul may have Breaking Bad to thank for its initial wave of hype, but it was Better Call Saul's own achievements that won over the critics, and kept audiences coming back week after week. It didn't take long for the spinoff series to establish itself as a worthwhile drama in its own right, with its own pitch-black sense of humor, painful emotional truths, and fully broken-in universe.
Not that there was ever much doubt, on AMC's part anyway. The network renewed Better Call Saul for a second season months before the first season even premiered, and now we're just a few short weeks away from reuniting with the future Saul Goodman (played by Bob Odenkirk). A new piece of Better Call Saul season 2 key art offers a (mostly metaphorical) trials to come for poor Jimmy in the coming season. Check it out after the jump.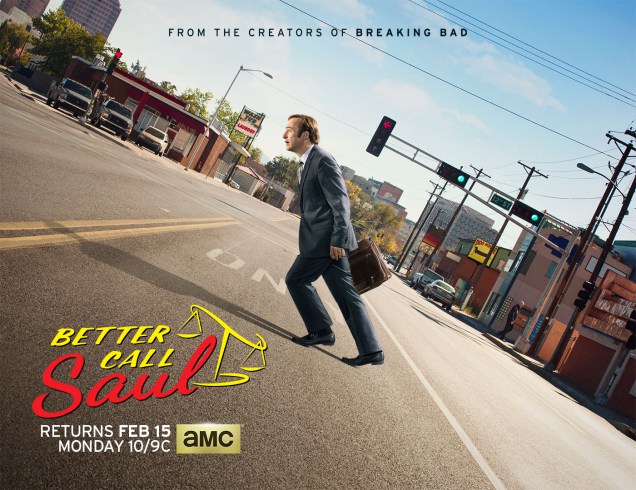 If you're desperate for plot details, you won't find too many reveals here. (Though I'm sure some fans are already enlarging the signs in the background and spinning theories about what they could mean.) But the art elegantly sums up Jimmy McGill's journey so far. Season 1 was all about Jimmy's uphill climb to go straight, in a world where everyone and everything seemed to be pushing him toward his inevitable fate as "criminal lawyer" Saul Goodman. Meanwhile, Mike (Jonathan Banks) is standing comfortably upright, as a man who already understands himself and his place in this world.
As determined as Jimmy looks in the Better Call Saul season 2 key art, though, we shouldn't assume he has a straightforward path ahead of him. "Jimmy McGill's journey takes surprising, left-handed turns in Season 2," teased showrunner Peter Gould. "He goes to places we'd never, ever expected. As for Mike Ehrmantraut (played by Emmy nominee Jonathan Banks), he's pulled deeper into a world he was sure he'd left forever. We can't wait to share the next chapter of Better Call Saul with the fans who have embraced the show."
Better Call Saul returns for its second season Monday, February 15 on AMC.