'Keanu' First Look: Key And Peele Reunite To Save An Adorable Kitten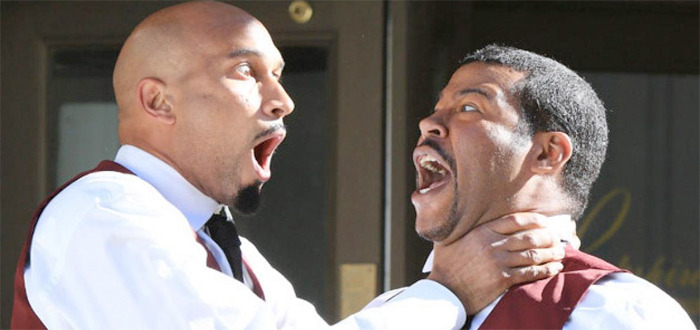 Comedy fans mourned when Keegan-Michael Key and Jordan Peele decided to end their Comedy Central series Key & Peele (pictured above) after five razor-sharp seasons. But in the duo's defense, they had a pretty good reason for doing so: they wanted to move on to other things. Like Keanu, an upcoming comedy which reunites Key and Peele so they can dish out more satirical social commentary.
Look, we're not saying Keanu is a feature-length version of a Key & Peele sketch, or that it makes up for the fact that we'll never get a Key & Peele season 6. But it might be close enough. Get your Keanu first look after the jump. 
Like all those other first looks, this one also comes from Entertainment Weekly's 2016 preview issue.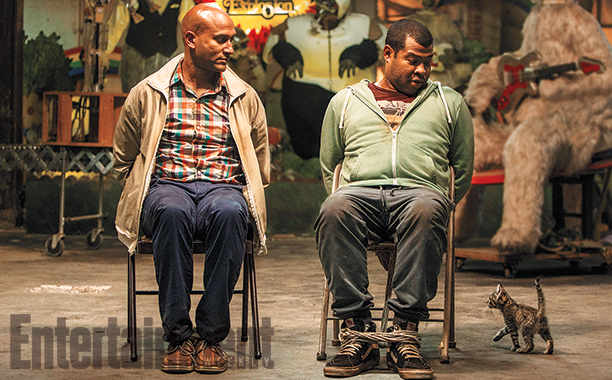 Despite the title, Keanu is not about the actor Keanu Reeves. But like Reeves' John Wick, Keanu centers on the lengths people will go to for their beloved pets. "Keanu" here is the name of a cat — presumably one you see above. When the kitty gets stolen, two "blerds" (that is, black nerds) played by Key and Peele go undercover as gangsters and infiltrate a drug cartel to get him back. Which might sound like an awful lot of trouble to go through for a cat, but c'mon. Look at that guy. Wouldn't you?
"This entire movie was basically the most expensive adorable-kitten video of all time," Peele joked. In all seriousness, though, it seems there's a bit more to Keanu than your average Grumpy Cat YouTube compilation. Peele continued: "Overall it's meant to satirize how pop culture paints masculinity and what it means to be African-American — and how many of us don't fit into the mold expected of us." Which, yeah, definitely sounds up Key and Peele's alley.
In addition to Key and Peele, Keanu also stars Method Man as a drug lord who buys into the blerds' gangster act, Nia Long as Key's wife, and Will Forte as "a low-level pot dealer obsessed with black culture although Peele's character is the only black person he knows." (You know that guy. Everyone knows that guy.) Rob Huebel and Straight Outta Compton breakout Jason Mitchell also appear.
Keanu opens April 22, 2016. Peter Atencio, who directed every single episode of Key & Peele, directed Keanu from a script by Peele and Key & Peele writer Alex Rubens. We can probably expect the first Keanu trailer in the not-too-distant future, but until then, why not psych yourself up with a few choice clips from Key & Peele?