Spike Lee's 'Chi-Raq' Gets February Streaming Date On Amazon Prime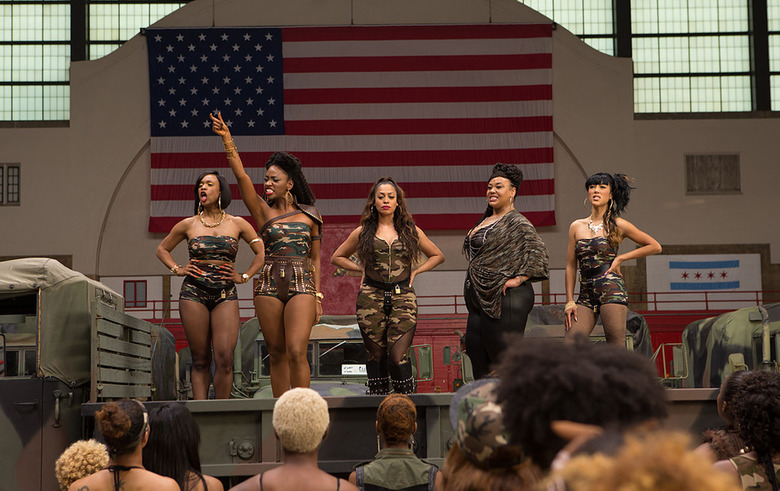 Like a lot of you, I'm currently in the process of figuring out my top 10 films of the year. This time of year is always busy, because you're always trying to play catch up on some titles, afraid you'll forget to mention that movie you'll probably fall in love with and kick yourself in the head for not including on your list.
One of the movies I'll make sure not to miss before posting a top 10 is Spike Lee's Chi-Raq, which has been praised as one of his most vital and best films in years. The film, distributed by Amazon, finally has a streaming release date — but unless you're willing to pay extra on top of your Prime subscription, you won't be able to see it before 2016 rolls around. Find out the Chi-Raq streaming date for Amazon Prime customers after the jump.
The original plan was to release Lee's latest in 2016, but Amazon was so enthusiastic about the picture's award prospects they decided to push it up. Roadside Attractions and Lionsgate handled Chi-Raq's theatrical release, and it ended up doing fairly well, making around $2.5 million at the box office. It seemed like a last-minute call to put the picture in theaters this month, but the decision paid off.
Amazon will make the film available to stream for Amazon Prime customers at no additional cost on February 4th — two months after its theatrical debut. As The Wrap points out, that's shorter than the three-month window theater owners generally prefer. But it's less likely they'll have a problem with Amazon making this film available to stream after a two-month theatrical run, compared to Netflix's day-and-date strategy for Beasts of No Nation.
Chi-Raq — which is about gang violence and clashes with the police — is inspired by the classical Greek comedy Lysistrata. Lee's film, which drew some misguided outrage for its initial comedic trailer, stars Samuel L. Jackson (The Hateful Eight), Teyonah Parris (Dear White People), John Cusack (Love & Mercy), Wesley Snipes (Brooklyn's Finest), Nick Cannon (America's Got Talent), Angela Bassett (American Horror Story), and Jennifer Hudson (Dreamgirls).
Here's the official plot synopsis:
Chi-Raq is a modern day adaptation of the ancient Greek play "Lysistrata" by Aristophanes. After the murder of a Child by a stray bullet, a group of women led by Lysistrata organize against the on-going violence in Chicago's Southside creating a movement that challenges the nature of race, sex and violence in America and around the world.
Chi-Raq opened in theaters December 4th and is now available for purchase on Amazon and iTunes.