Take Another Look At Todd Phillips' Latest With These 'Arms And The Dudes' Photos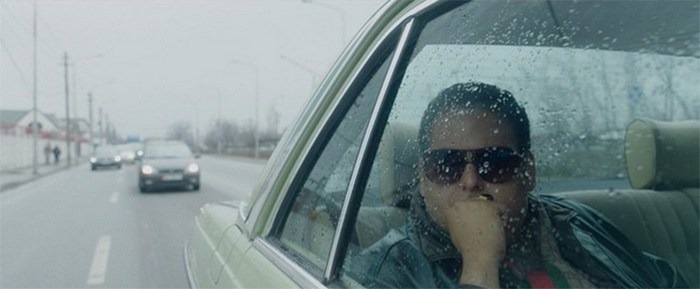 Todd Phillips' next project, Arms and Dudes, opens in theaters next summer. Phillips hasn't directed a non-Hangover film since 2010's Due Date, and he's taking on slightly different material with this Jonah Hill and Miles Teller-headlined picture.
After the jump, see more Arms and Dudes photos.
The film is about two men, played by Teller and Hill, that land a huge deal to provide arms to the Afghan military:
Based on a true story, "Arms & the Dudes" follows two friends in their early 20s (Hill and Teller) living in Miami during the Iraq War who exploit a little-known government initiative that allows small businesses to bid on U.S. Military contracts. Starting small, they begin raking in big money and are living the high life. But the pair gets in over their heads when they land a $300 million deal to arm the Afghan Military—a deal that puts them in business with some very shady people, not the least of which turns out to be the U.S. Government.
Back in May, Phillips shared some photos from the film on his Instagram account. The director continued to share some striking pics throughout the shooting of Arms and Dudes:
Entertainment Weekly just released a new photo from the film based on the 2011 Rolling Stone article. The publication refers to it as The Untitled Todd Phillips Project, so apparently Phillips' picture is no longer titled Arms and the Dudes. Speaking with EW, Hill says, "It is one of the craziest movies I've ever been in — in a great way. And it's all true."
Here's the latest pic from the dark comedy: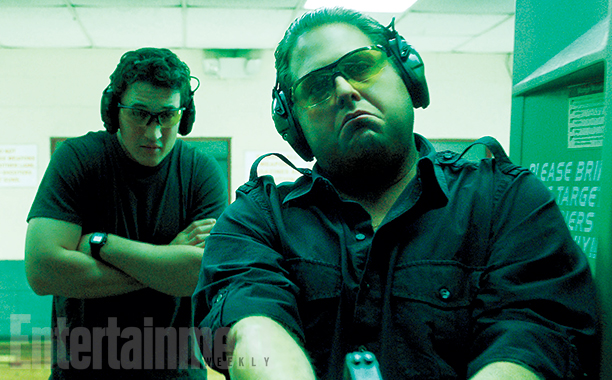 From what I've read about this true-life story, it sounds like things could get pretty dark — which is perfect for Phillips. One of the problems I have with The Hangover movies is that they flirt with darkness, but never fully commit to taking things a few steps further. They can be quite cruel comedies, which definitely turned some people off on the sequels, but it always feels like they're holding back a little. With a film like Arms and Dudes, perhaps Phillips can push the boundaries more. And he's certainly got the eye for material like this. Say what you will about The Hangover sequels, but comedies rarely ever look that good.
Lastly, the composer behind Solaris, Drive, and Traffic, Cliff Martinez, scored the film. If you're not already anticipating Phillips' latest, then maybe that little tidbit might help raise your enthusiasm.
The Untitled Todd Phillips project opens in theaters August 19th.