Star Wars Bits: Lucasfilm Holiday Card, Mark Hamill's Autographs, Star Wars Land At The Rose Parade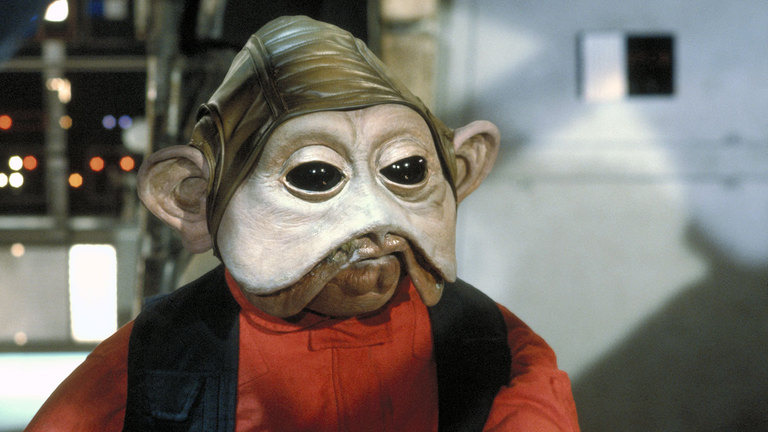 We and the rest of the internet are all about The Force Awakens right now, but that doesn't mean we're just ignoring the rest of the Star Wars universe. After the jump:
This lightsaber is actually an elegant flask for a more civilized age.
Peek at the Star Wars Land float for this year's Rose Parade.
See a cool piece of Han Solo-centric art by Tomer Hanuka.
Celebrate Life Day with the Lucasfilm holiday card maker.
This gingerbread Darth Vader looks terrifying and delicious.
Mark Hamill helps fans sort his real autographs from the fakes.
Donnie Yen is so psyched for Star Wars: Rogue One.
Could Nien Nunb return for Star Wars Episode VIII?
Why did Hayden Christensen disappear after Episode III?
Science says destroying the Death Star would've killed the Ewoks.
Let's face it: lightsabers might look cool in the movies, but they wouldn't be all that practical in our real world. You know what would be, though? A lightsaber-shaped flask. You know, in case that Han Solo blaster flask was just a bit too clumsy and random for you. Alas, neither seems to be available for sale at this time, but keep an eye out on IF Industries for more details.
Star Wars was everywhere this year, and that won't change in 2016. In fact, Making Star Wars reports, the year will kick off with a Star Wars Land float at the annual Rose Parade in Pasadena. A few making-of photos show what's in store both for the Rose Parade and for Star Wars land. Keep your eyes peeled for even more gorgeous detail when the parade kicks off January 1 at 8 AM Pacific.
Neon Han (reg) / Goldie Han (Var)
originally commissioned by EW and art directed by Keir Novesky @Keir11 pic.twitter.com/22ADppCb2i

— Tomer Hanuka (@tropical_toxic) December 15, 2015
Han Solo gets a badass moment in a Star Wars artwork by Tomer Hanuka for Entertainment Weekly (via Geek Art).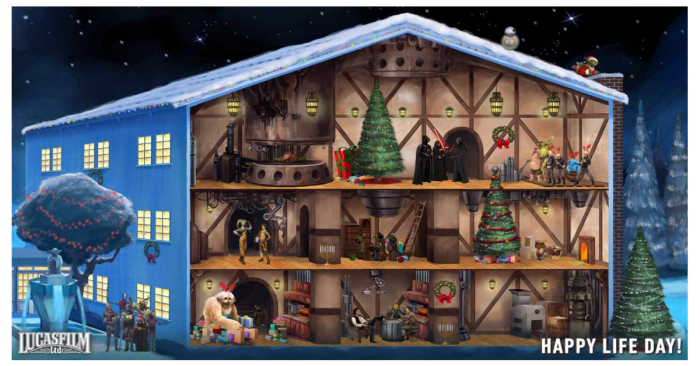 Lucasfilm's holiday cards are an annual tradition that go way, way back, but this year they're making things up by letting you make your own. Sure, it's a bit late for Christmas, but who can't appreciate a slightly belated Life Day greeting? Delight your loved ones by creating your own online greeting card here.
Excited to show you my gingerbread #StarWars creation, Darth Vader, hope you like it:) #ForceAwakens #Gingerbread #GingerbreadDarthVader
Star Wars mania peaked right at the height of Christmas season this year, and one artist figured out a way to celebrate them both. Above, check out Caroline Eriksson's impressively detailed three-foot-tall gingerbread Darth Vader statue, which is now hanging out at the Ringen cinema in Oslo. Huffington Post has all the details on how she did it.
In a word- NO. I'm so sorry there's so many fans spending their hard-earned money for fraudulent signatures. #FAKE https://t.co/717Bv02ASA

— Mark Hamill (@MarkHamill) December 27, 2015
Mark Hamill knows there are a bunch of fake Mark Hamill signatures floating around out there, and he's fed up. The actor took to Twitter to rant about the forgeries, sort the real autographs from the fakes, and show fans how to tell the difference. Not only did his epic authentication session prove, once again, that Hamill is a stand-up guy, it also demonstrated that he's a very funny one. Some of the real signatures are pretty hilarious.
REAL: now USE THIS EXAMPLE to judge any signatures you might contemplate buying in the future. #BeatTheDealers https://t.co/hFNQwO8eVR

— Mark Hamill (@MarkHamill) December 28, 2015
Because I owe it to all true fans to protect them from being victimized by dishonest dealers!#FightFraud #FansRule https://t.co/aXk6zBMCAs

— Mark Hamill (@MarkHamill) December 28, 2015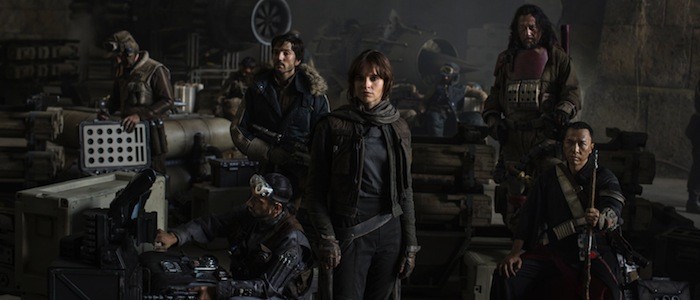 Donnie Yen may not be allowed to share too many details about his role in Star Wars: Rogue One, but he's more than happy to discuss how excited he is about it. "I am very proud to be the first Chinese actor cast in Rogue One. It was a good and benevolent character," he told THR. And to reveal how much he enjoyed the shoot. "I felt like I was in a theme park everyday when shooting Rogue One in Pinewood Studios in Britain," he added. "I have learned and experienced a lot."
Nien Nunb has gotten big cheers at every screening of Star Wars: The Force Awakens I've attended. So might he return again for Episode VIII? Mike Quinn, who played the character in Return of the Jedi and The Force Awakens, seems to think so. Here's what he had to say during a recent appearance on the First Order Transmissions podcast (via Making Star Wars):
He's capable of a lot more than we've seen so far, for sure. He has a lot of backstory. He has a lot of history before Lando, with his old smuggling stuff. I would love, love, love, to see him have some good stuff in the Han Solo movie, with young Han. I would like that a lot. They haven't said anything. They're still writing. They don't probably have a full script for it yet. I wouldn't know until about a year and a half from now anyway, I would imagine. I would love to be in that.
Kathleen said everybody is coming back (for Episode VIII) and people seem to like the Nunbster kicking around here and there. I would like him to do more, so I would say most likely he should be around, right?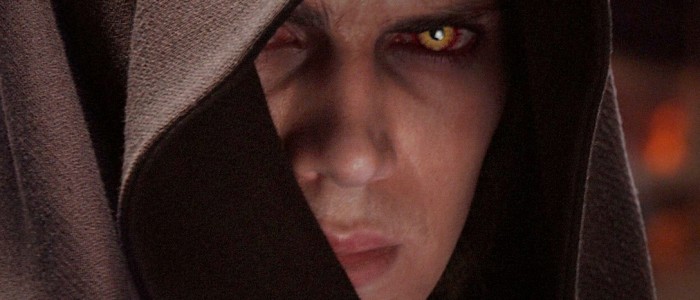 The Star Wars prequels made Hayden Christensen a household name, but since then he's all but disappeared from the big screen. Speaking to The LA Times, the former Anakin Skywalker reveals why he decided to ditch Hollywood for Canadian farm life. "I guess I felt like I had this great thing in Star Wars that provided all these opportunities and gave me a career, but it all kind of felt a little too handed to me," he said. "I didn't want to go through life feeling like I was just riding a wave."
He's back now, though, and ready to earn his next chance. "You can't take years off and not have it affect your career," he said. "But I don't know — in a weird, sort of destructive way, there was something appealing about that to me. There was something in the back of my head that was like, 'If this time away is gonna be damaging to my career, then so be it. If I can come back afterward and claw my way back in, then maybe I'll feel like I earned it.'"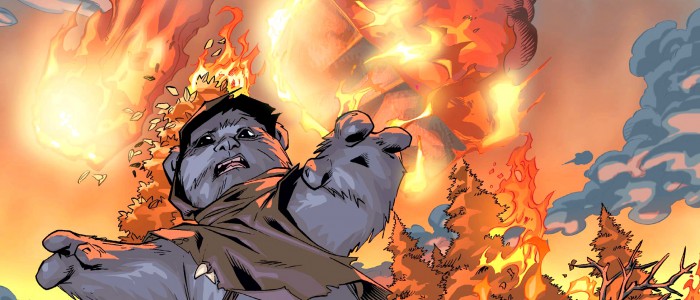 At the end of Return of the Jedi, the Ewoks celebrate the destruction of the second Death Star. But some fans have long theorized that such an event would actually bring about an "Endor holocaust" that'd wipe out all the cuddly little teddy bear warriors. Now a physicist has submitted a paper to Tech Insider positing that the aftermath would be even worse than previously suspected.
"The aftermath of this impact would be to obliterate everything on the surface," writes Dave Minton. "No Ewok could withstand an impact of that magnitude." Indeed, neither could anything else: "It is likely that the atmosphere would be so heated up ... that every body of water on the entire world would be flash heated to steam, and every forest would ignite into a global firestorm." Yikes.