Michael Fassbender Comes Out Swinging In New 'Assassin's Creed' Photos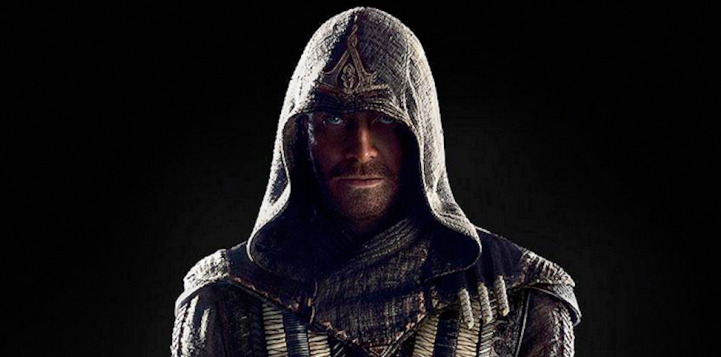 Michael Fassbender can currently be seen slicing his way through a medieval battlefield for director Justin Kurzel in Macbeth, with Marion Cotillard at his side as his leading lady. And next Christmas season, we'll get to see him doing the exact same thing, only in a video game adaptation rather than a Shakespeare retelling.
Based on the video game of the same title, Assassin's Creed follows Callum Lynch (Fassbender), who discovers he's descended from a long line of assassins. Through cutting-edge technology, he's able to access his "genetic memories," reliving the experiences of his ancestor, Aguilar (also Fassbender), in 15th century Spain. A new photo from the film dropped over the weekend, and now two more new photos have just hit the web as well. Check 'em out after the jump. 
Empire unveiled the new Assassin's Creed photos.
The two photos show off the two different timelines. At left is Fassbender as Callum Lynch in the modern day, sitting in a cell that looks like it might be adjacent to the Suicide Squad's. And at right is Fassbender as Callum's ancestor Aguilar in the middle of an action-packed sequence with swinging swords, burning pyres, and agitated onlookers.
Video game movies get a bad rap (and deservedly so), but 2016 may well be the year that changes. Assassin's Creed has an unimpeachable cast and crew — besides Kurzel, Fassbender, and Cotillard, it also involves Ariane Labed, Brendan Gleeson, Jeremy Irons, and Michael K. Williams. With all of them on board, we can hope for something a bit smarter and deeper than your average video game actioner.
There's also Warcraft, which features the formidable talents of director Duncan Jones. Not to mention Angry Birds and Ratchet and Clank – which may not look especially "gritty" or "serious," but seem to capture the playful spirit of their respective source materials. But then again, all of these are a long ways off, and as intriguing as they all sound now, there's no guarantee they'll live up to their potential when they actually hit the screen.
While you mull over whether the video game "curse" might be broken in the near future, here's a bit more information on Assassin's Creed:
Assassin's Creed follows a character by the name of Callum Lynch who, through a revolutionary technology that unlocks his genetic memories, is able to experience the adventures of his ancestor, Aguilar, in 15th Century Spain. Callum discovers he is descended from a mysterious secret society, the Assassins, and amasses incredible knowledge and skills to take on the oppressive and powerful Templar organization in the present day.
Assassin's Creed breaks into theaters December 21, 2016.