Jack Giroux's Top 10 Movies Of 2015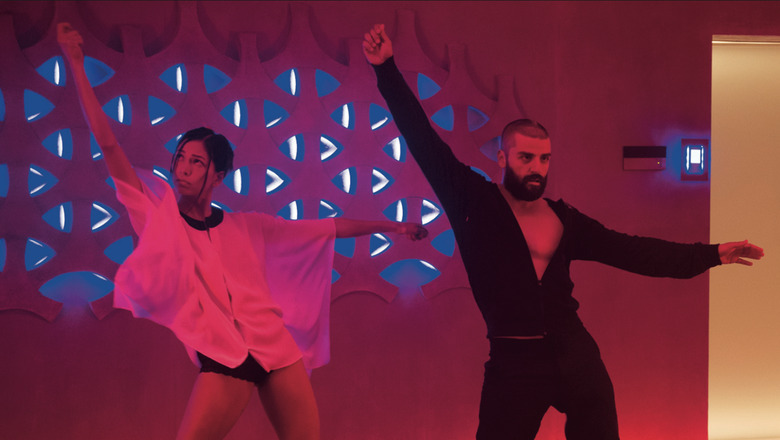 It's often the case that a year after writing a top 10, I'm sometimes filled with regret. "How did I forget to include that movie?" is a question that's bound to arise every once in a while. Twelve months after writing one of these lists, you know which movies have genuinely stuck with you. Thankfully, most of of my choices from past "best" lists have over the years.
This year, I'm confident all of these films will not fade with time. 2015 was filled with movies I've already had the urge to revisit, and I was delighted to find they haven't lost their power on repeat viewings. After the jump, help me count down my top 10 movies of 2015.
Mississipi Grind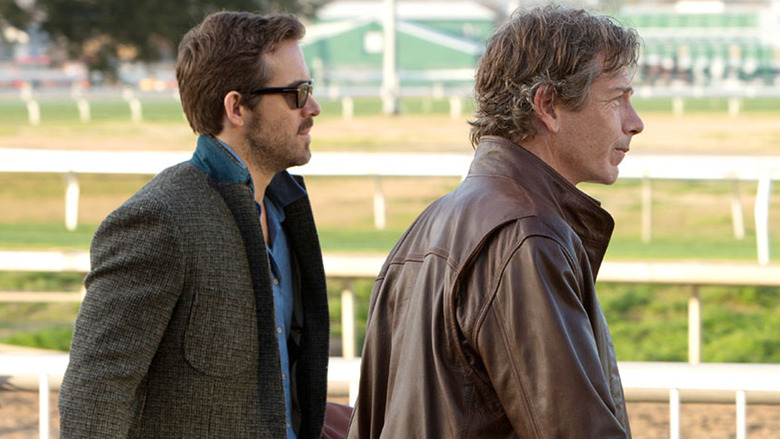 We've seen variations of this story before. Ryan Fleck and Anna Boden's film borrows heavily from The Gambler and California Split, but the writers and directors behind Half Nelson and Sugar made a gambling picture with its own desperate, sad identity. Mississippi Grind is one of those movies that initially plays it cards close to the chest, but slowly begins to reveal itself as its characters do. The two leads, played by Ryan Reynolds and Ben Mendelsohn, at first glance, are very different. Soon you realize their differences only lie in their contrasting appearances. Neither of them are where they want to be in life, having lied to themselves time and time again.
Kurt Cobain: Montage of Heck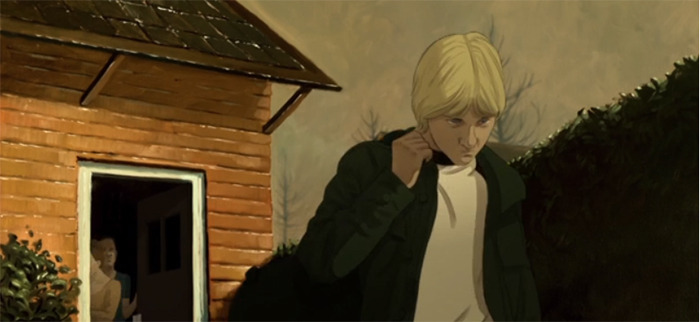 Both loud and meditative, Kurt Cobain: Montage of Heck offers a mesmerizing chronicle of the life and art of Nirvana's late frontman. Intimate and painful, Brett Morgan's documentary features audio recordings, stories, home videos and even gorgeous animations to dig underneath the singer-songwriter's skin, showcasing his ambition, creativity, and inner turmoil in a devastating warts-and-all portrait.
The Martian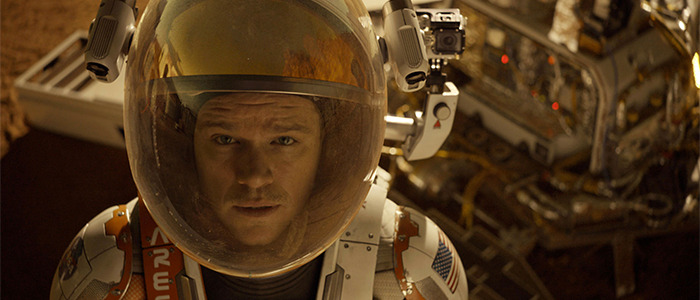 The most emotionally engaging film Ridley Scott has made in years. Scott's body of work is mostly defined by mood and themes, not so much emotion. That's perfectly fine, of course, since his movies generally operate on a more visceral and intellectual level. The Martian has plenty of smarts, of course, but Scott's adaptation of Andy Weir's novel has a warmth we don't always see from the filmmaker. The humor certainly helps in that regard, with Drew Goddard's clever script and Matt Damon's winning performance. Scott, Godard, and Damon make you root for Mark Watney's survival, and partially because he's so damn charming. What could have easily been two hours of misery is instead one of the year's finest feel-good movies.
What We Do in the Shadows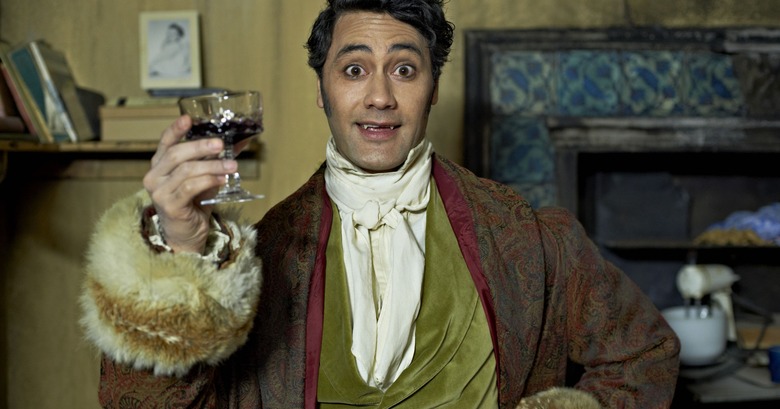 If you tallied up all the jokes in What We Do in the Shadows and then counted how many of them are flat-out great, Taika Wititi and Jemaine Clement would end up with an insanely high batting average. It's rare for a comedy with this many jokes to have so few gags fall flat. This buddy vampire comedy is never short on laughs, and the same goes for its heart and its attention to detail (the world-building is excellent). What We Do in the Shadows is a great hangout movie — the kind of film you want to invite friends over to watch. You'll never tire of watching this charming ensemble of bloodthirsty, insecure pals.
The Mend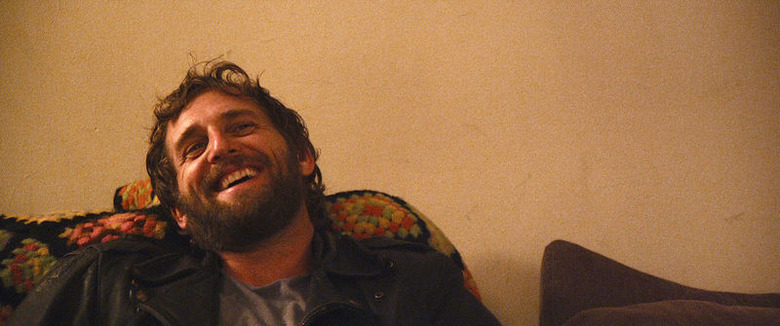 Director John Magary makes you feel like a bipolar fly trapped in this apartment inhabited by two broken brothers. Josh Lucas, playing one of the siblings, is electrifying, with a natural raw energy about him. Lucas has always been a respected actor — he has one of the best death scenes ever in Ang Lee's The Hulk — but The Mend reminds us how overlooked he can be. His performance here is my favorite of the year, exuding an unpredictability that heightens the piece's manic atmosphere.
10. The Big Short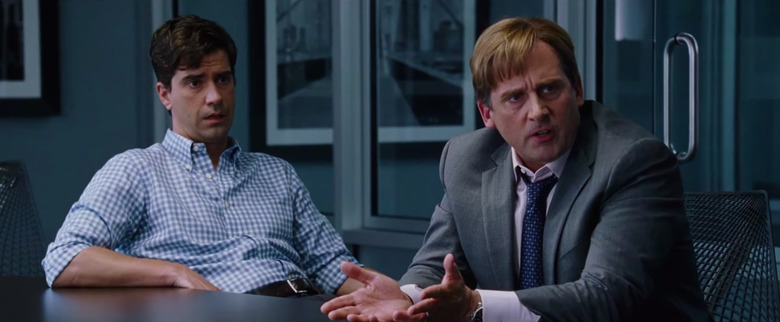 There is a real anger and sadness to The Big Short, and as uproarious as co-writer director Adam McKay's dramedy is, the humor never makes light of or sugarcoats the 2008 financial crisis. The comedy, if anything, heightens the drama. 90% of this movie, maybe even more than that, is exposition, and exposition is hardly ever this exciting to watch. You may not always fully comprehend every bit of information, but that doesn't matter, because you always understand what it all means to the characters — a cast of loners and oddballs that, for the most part, hate how right they are.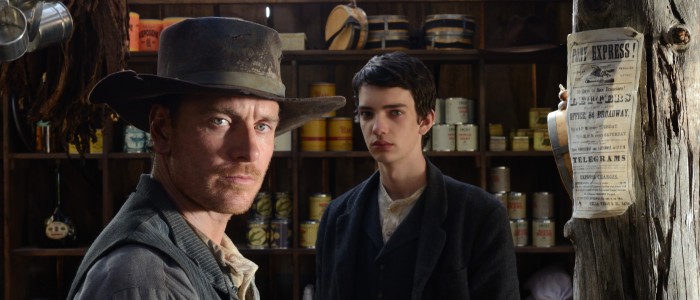 9. Slow West
This would make for a terrific double feature with Jim Jarmusch's Dead Man. Like Jarmusch's unconventional western, writer-director John Maclean's directorial debut is wacky and melancholic. The last 20 minutes of this perfectly paced 85-minute movie hit you like a ton of bricks. The humor and brutality complement each other exceedingly well, as do Kodi Smit-McPhee and Michael Fassbender's performances. The two characters couldn't be more different, but they both go on an unexpected, funny and heartbreaking journey together. Also, it must be said, Fassbender's loner is introduced with one succinct, telling line of dialogue – "Just because she wears a dress don't make her a lady" – which expresses his humorous and weary worldview, which is amplified by Smit-McPhee's dreamer.
8. Mistress America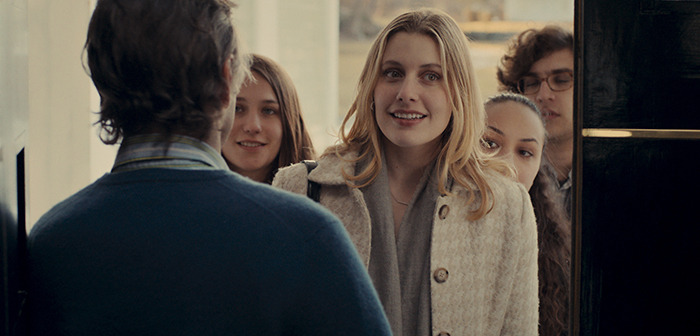 Noah Baumbach's delightful comedy is almost exhausting. On first viewing, by the end, I was left drained by the speed of the Baumbach and Greta Gerwig's dialogue (a tip: don't see an extremely fast-paced comedy after a long day of movies at Sundance). After a few more viewings, that dialogue just gets sweeter and sweeter to listen to. The rapidity makes you want to lean in and hear every word, afraid to miss a single line of dialogue. Mistress America is a movie that leaves a smile on your face both throughout its runtime and once the credit rolls. The lovably naive characters, Britta Phillips and Dean Wareham's joyful score, and the expertly timed banter — it's a total blast of energy. Baumbach often highlights the unpleasantness of life, but in Mistress America, he shows the joys.
7. Bridge of Spies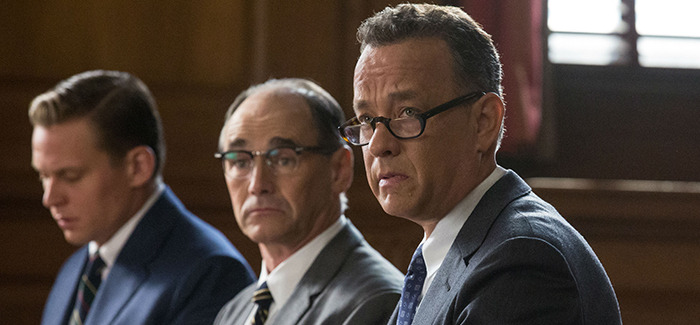 Why do we no longer treat Steven Spielberg movies as events? Perhaps it's because, at this point in his career, we simply expect great movies from him, and when we get another, we're not as appreciative as we should be. Bridge of Spies is an excellent drama — one that shows the best and, in some cases, the worst in people. James Donovan (Tom Hanks) represents the best, a good man who just wants to do the right thing, and sometimes that comes at a price. Hanks — who, for my money, is one of the massive stars that can naturally play an everyman (even though Donavon is rather extraordinary) — is charming and confident as "the standing man," and the way Spielberg has that speech echo throughout the movie, in his framing and Hanks' performance, is simple but entirely effective.
6. Steve Jobs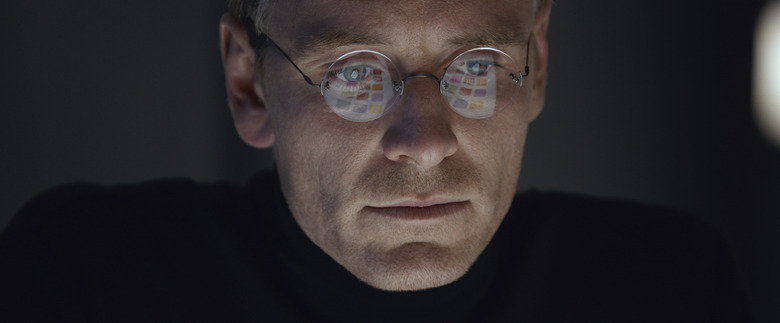 Biopics are rarely ever this exciting. They're often a series of CliffsNotes with little substance, which hardly makes for a satisfying narrative. A biopic that zeroes in on one event or a handful of moments in time is always refreshing, and that's exactly what Danny Boyle's Steve Jobs does. Written by Aaron Sorkin, this breathlessly paced drama tells an audience everything they need to know about Steve Jobs (Michael Fassbender) through three pivotal presentations in his career, not his childhood or his last days. Admittedly, sometimes the narrative is a little too convenient — which Sorkin pokes some fun at in the third act — but it's hardly a problem. Steve Jobs is an invigorating portrait of ambition, fatherhood, and missing the big picture.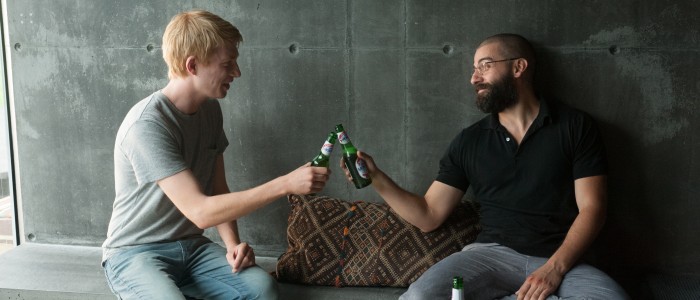 5. Ex Machina
"What does it really mean to be human?" is often a question posed in science-fiction. Novelist-turned-screenwriter-turned-director Alex Garland has asked that question in the past (Sunshine, The Beach), but he does it best in Ex Machina, exploring the selfishness and hubris of humanity. What makes Ava (Alicia Vikander) "human" is exactly what makes Caleb (Domhnall Gleeson) and Nathan (Oscar Isaac) human: she's driven purely by her own desires. What would really happen if some alcoholic super genius bro created A.I.? It wouldn't be a pretty picture, and that's certainly the case in Garland's cynical (or honest) sci-fi thriller. The artificial intelligence, most likely, would be an extension of us, and Ava is very much her father's daughter.
4. The Hateful Eight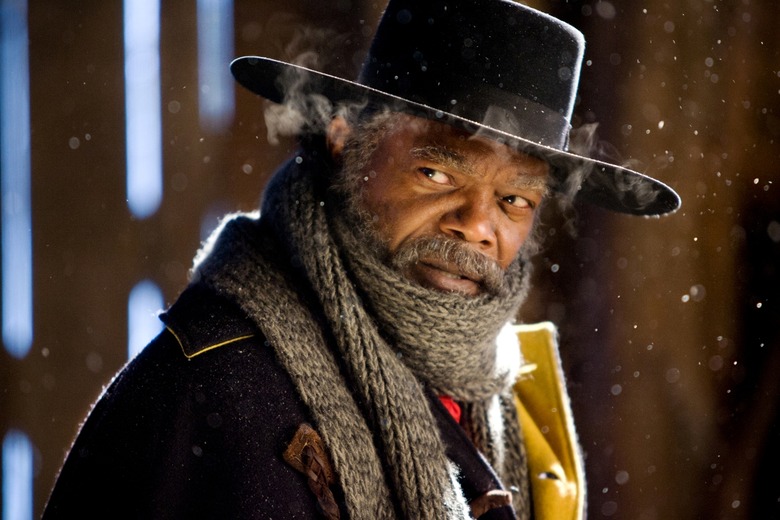 Here's a Quentin Tarantino film that'll grow richer with time. At first, I knew The Hateful Eight was great fun, but it took a few more viewings to realize it's a genuinely great movie. Once you know the film's second half, details before the intermission take on new meaning. The first 90 minutes feature some of Tarantino's most dramatic and suspenseful writing to date, while the last half is a bloody, vicious standoff. Despite being set mostly in one location, The Hateful Eight is a true epic. All the characters are so richly drawn, with tantalizing backstories. Some of the stories hinted at, like Major Marquis Warren's (Samuel L. Jackson) chilling and funny recollection of General Sandy Smither's (Bruce Dern) son, are told by somewhat unreliable protagonists — but whether they're true or not, they're still stories you'd kill to see told on the big screen. A whole world gets painted in Minnie's cozy haberdashery.
3. Sicario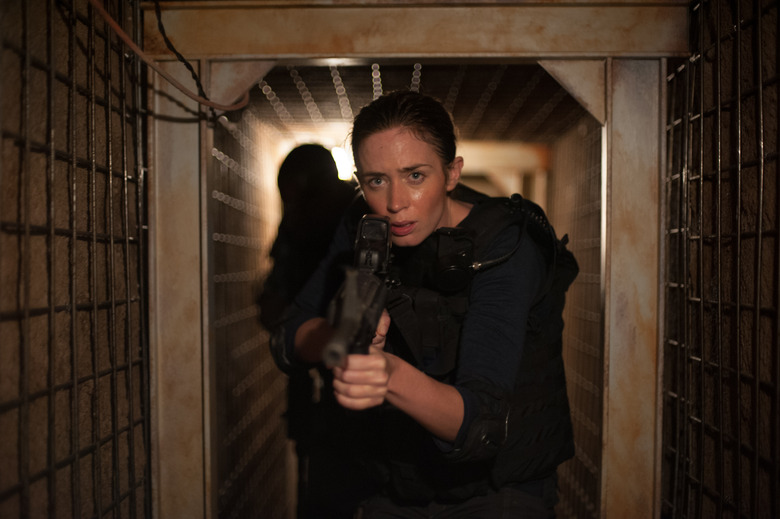 Director Denis Villeneuve is one of the most exciting directors working today. With Prisoners and Enemy, he made a commercial thriller and an art house horror picture, respectively — two wildly different but equally unnerving dramas. With Sicario, the director crafts his most efficient, heart-pounding experience yet. The sparse exposition, the moral ambiguity, and the three excellent performances make for an unforgettable experience. Sicario is almost more of a horror movie than it is a thriller. Even a shot of a wristband sends a chill down your spine.
2. Mad Max: Fury Road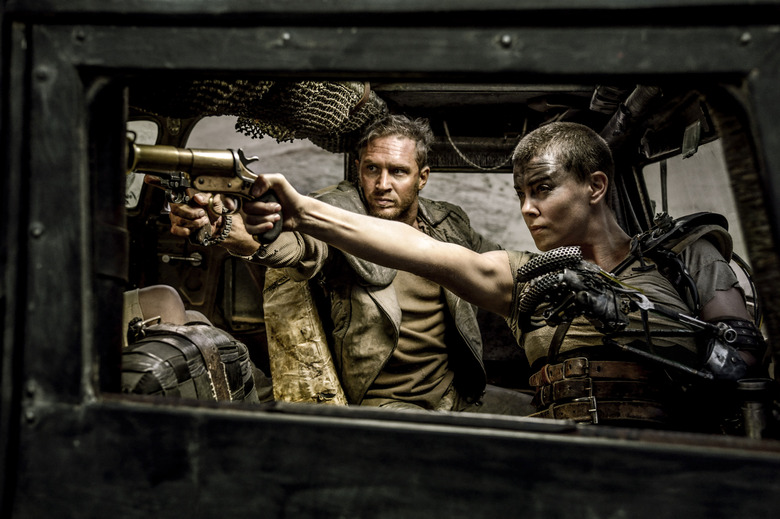 If Red Bull didn't taste like utter garbage, I'd say George Miller's Mad Max sequel is Red Bull put on celluloid. Mad Max: Fury Road feels like a movie that's been bottling up in Miller for years — which it had been – and then burst out of him. Some have said this sequel is youthful in its high-octane energy, but it takes a wise master to make an action movie of this caliber — one that doesn't lose sight of story and character amidst the muscular, practical action. Its clean, bold plot points breeze by almost unnoticed, thanks to minimal dialogue, while the visceral momentum of its nonstop chase propels the audience towards a cathartic conclusion.
1. The Diary of a Teenage Girl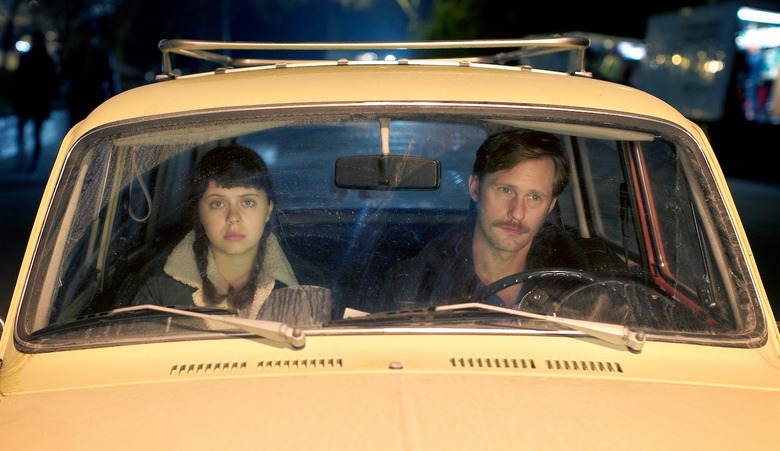 This directorial debut left me in tears at the Sundance Film Festival. The immensely talented Marielle Heller has made an honest and vibrant coming-of-age tale. Between the beautiful hand-drawn animation, the enlightening and clever narration, and Bel Powley's versatile performance, this is an incredibly intimate subjective picture. We experience the world as Minnie does. What's exciting for Minnie is portrayed as exciting, no matter how devious her acts are, and the same goes for any moments of pain and confusion she encounters. The Diary of a Teenage Girl is uncompromising and touching, never judging its troubled and deeply funny characters. Heller's adaptation of Phoebe Gloeckner's graphic novel contains a level of empathy and sensitivity we don't see often enough.