Sequel Bits: 'Indiana Jones 5', 'Fantastic Beasts', 'Kill Bill 3', 'The Conjuring 2', 'Point Break'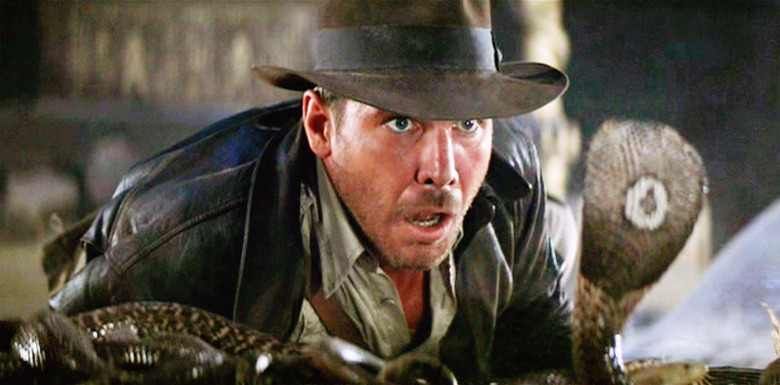 Tl;dr: Every movie franchise you ever loved is coming back, and so are some you never really cared for in the first place. After the jump:
Edgar Ramirez thinks there will be more Point Breaks.
Yes, another Indiana Jones movie is coming. Eventually.
Quentin Tarantino makes more noises about a Kill Bill 3.
My Big Fat Greek Wedding 2 unveils a new poster.
Will The Conjuring 2 reference The Amityville Horror?
A new Fantastic Beasts image is all about the No-Maj.
Plus, new photos from Inferno and Kung Fu Panda 3.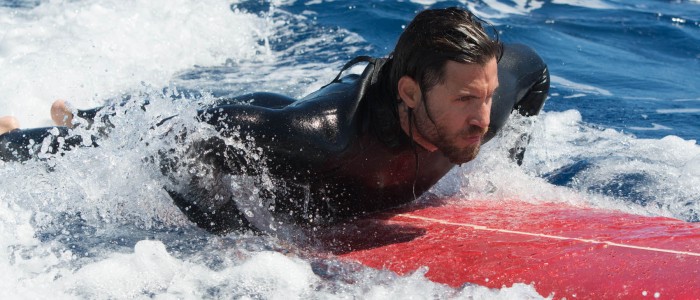 Plenty of people would argue that one Point Break was enough — that it wasn't worth making one remake, let alone think about making more. But Point Break remake star Édgar Ramírez is not one of those people. "I'm just the second Bodhi. I think there will be more," he told Variety at the premiere. "I have the feeling this is only the first re-imagination of Point Break." And for better or for worse, Ramírez may be right. While the film has floundered in its U.S. release, it put in a solid performance at the all-important Chinese box office.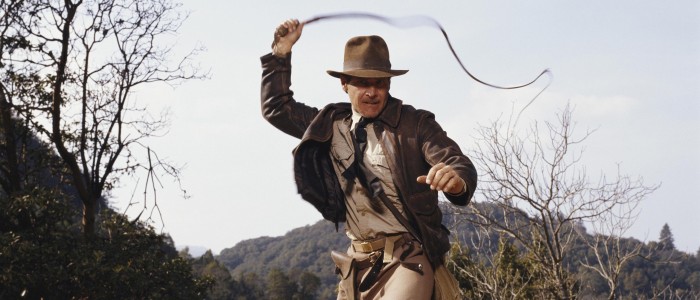 Star Wars might have been the crown jewel of Disney's Lucasfilm acquisition, but Indiana Jones was a pretty big get too. So now that one of those franchises has successfully been revived, how about the other? Walt Disney Company chairman and CEO Bob Iger reiterated once again, this time to Bloomberg, that more Indiana Jones movies "will be coming." There's still no word on when, or how, or who'll be involved, but just in case you were worried they forgot, you can feel reassured.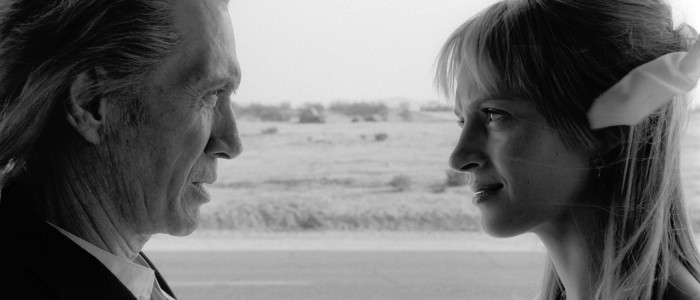 Quentin Tarantino still hasn't given up hope of making a Kill Bill Vol. 3. He acknowledged as much in a recent conversation with Variety:
I'm not committing to it, but I wouldn't be surprised if The Bride made one more appearance before the whole thing is said and done. I am talking to Uma [Thurman] about it just a little bit. Some of the stuff that I'd written that never made it into the movie that maybe I could use.
The filmmaker has gone back and forth on the idea of a third Kill Bill over the years, but maybe it's not surprising he wants to revisit The Bride and the rest of the DiVAS — he additionally revealed that he still considers the two-part original to be his "most visionary movie."
Given that the tagline of My Big Fat Greek Wedding 2 is apparently "People change. Greeks don't," it seems rather appropriate that the poster art hasn't changed much, either. You can see the sequel poster side-by-side with the original above. And then you can go find out exactly how little has changed for Toula (Nia Vardalos) and her big fat Greek family when My Big Fat Greek Wedding 2 arrives in theaters March 25, 2016.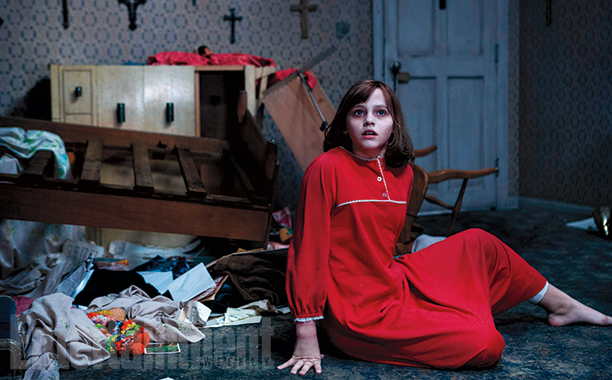 Director James Wan has been pretty generous with snapshots from the set of The Conjuring 2, but today we finally have our first official still. Above, you can see Madison Wolfe as Janet Hodgson (via Entertaiment Weekly). Her supernatural affliction draws the attention of paranormal investigators Ed and Lorraine Warren (Patrick Wilson and Vera Farmiga) in 1977 England. Like the first film, The Conjuring 2 is supposedly based on a true story, and a pretty well known one at that. "The haunting that afflicted the Hodgson family is probably one of the most documented paranormal cases in the world," teased Wan.
But it might not be the only famous event referenced in the movie. Rumor has it the opening scene will feature the DeFeo murders, which inspired The Amityville Horror, and now actress Alexa Najera has confirmed (via Bloody Disgusting) that she'll play "Allison, not Dawn" in The Conjuring 2. Allison and Dawn are the names of two of the DeFeo children. The Conjuring 2 opens June 10, 2016.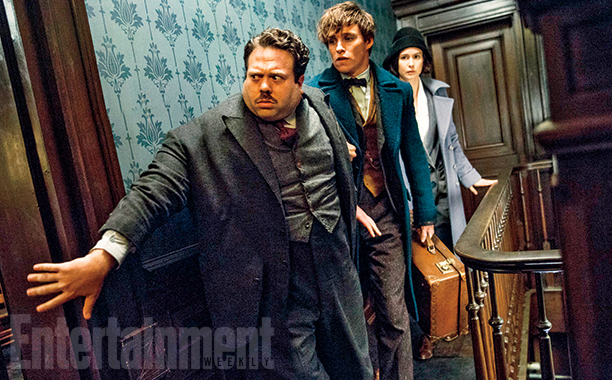 Another new Fantastic Beasts and Where to Find Them still has dropped thanks to Entertainment Weekly. This time, actor Dan Fogler gets to be front and center. He plays Jacob, a No-Maj (i.e., Muggle) character who gets caught up in the wizarding world after meeting "magizoologist" Newt Scamander (Eddie Redmayne). Way in the back there is Katherine Waterston as Tina, a witch. The Harry Potter spinoff, set in 1920s New York, arrives November 18, 2016.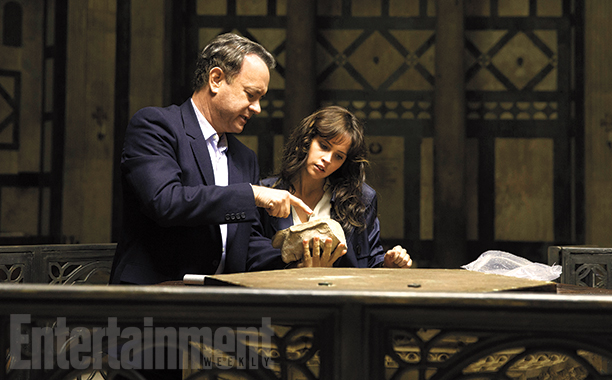 Ten years after The Da Vinci Code hit theaters, it doesn't look like a whole lot has changed for Harvard symbologist Robert Langdon. He's still played by Tom Hanks, he still spends a lot of time in old buildings looking at even older stuff, and he still likes hanging out with younger brunettes. In The Da Vinci Code it was Audrey Tautou, in Angels & Demons it was Ayelet Zurer, and now in Inferno it's Felicity Jones. What is different this time around is that he'll be dealing with amnesia, which... makes him a less cool version of Jason Bourne, we guess? Inferno arrives October 14, 2016.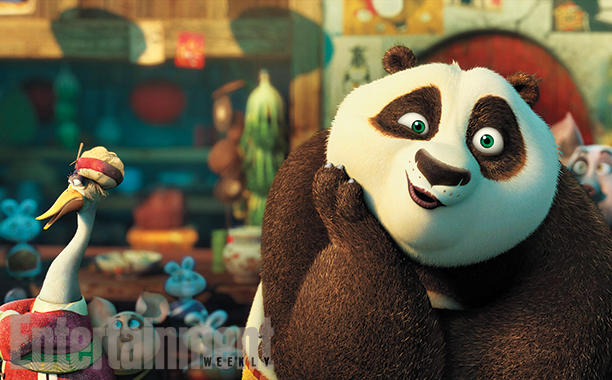 With just weeks to go until its release, Kung Fu Panda 3 has already released a lot of marketing material. You probably weren't dying to see another look at Jack Black's martial arts superstar. But he's cute, and it's a slow week, and Kung Fu Panda 3 will be one of your least terrible options once the January doldrums hit. So enjoy the photo above of Po looking wistful and Ping (voiced by James Hong) looking vaguely annoyed. King Fu Panda 3 drops January 29, 2016.