Deadpool Christmas Trailers: Red And Green Band Presents Await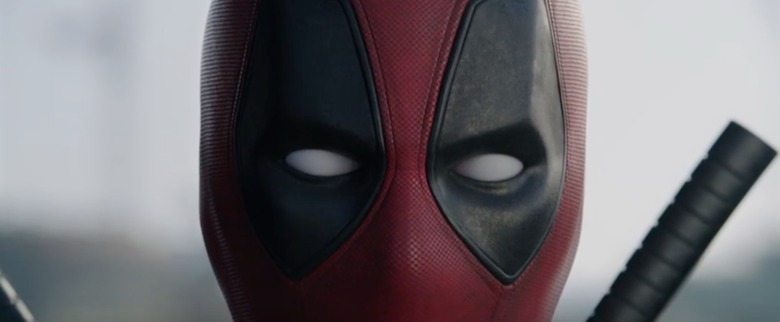 For the days leading up to Christmas, Deadpool has blessed us with the gift of comedy videos in anticipation of his new trailer. And now that Christmas day is here, 20th Century Fox says its time to open our presents:
"Are you in need of holiday cheer? Rejoice! For Deadpool's all new Christmas trailer is here! It's Christmas Day, when Deadpool decorates with trailers Red & Green. One that's "nice" and one that's "naughty" (the way it's meant to be seen)."
The Deadpool Christmas trailers play with the idea of a superhero movie, and do a good job of selling this story as something different. We get an extended look at Colossus and a better look at the violent stylized action. Hit the jump now to watch both the new NSFW red band and SFW green band trailers for Deadpool.
Watch the NEW EXTRA NSFW Deadpool RED BAND Trailer
Watch the NEW FRESH & SO CLEAN Deadpool GREEN BAND Trailer
Please leave your thoughts about the new Deadpool Christmas trailers in the comments below. Here is the official plot synopsis for Deadpool:
Based upon Marvel Comics' most unconventional anti-hero, DEADPOOL tells the origin story of former Special Forces operative turned mercenary Wade Wilson, who after being subjected to a rogue experiment that leaves him with accelerated healing powers, adopts the alter ego Deadpool. Armed with his new abilities and a dark, twisted sense of humor, Deadpool hunts down the man who nearly destroyed his life.
Directed by Tim Miller, from a screenplay by Zombieland writers Paul Wernick & Rhett Reese and producers Simon Kinberg, Lauren Shuler Donner and Ryan Reynolds, Deadpool stars Ryan Reynolds, Morena Baccarin, Ed Skrein, T.J. Miller, Gina Carano and Brianna Hildebrand. Deadpool hits theaters everywhere on February 12, 2016!