David Fincher And Charlize Theron Are Teaming Up With Netflix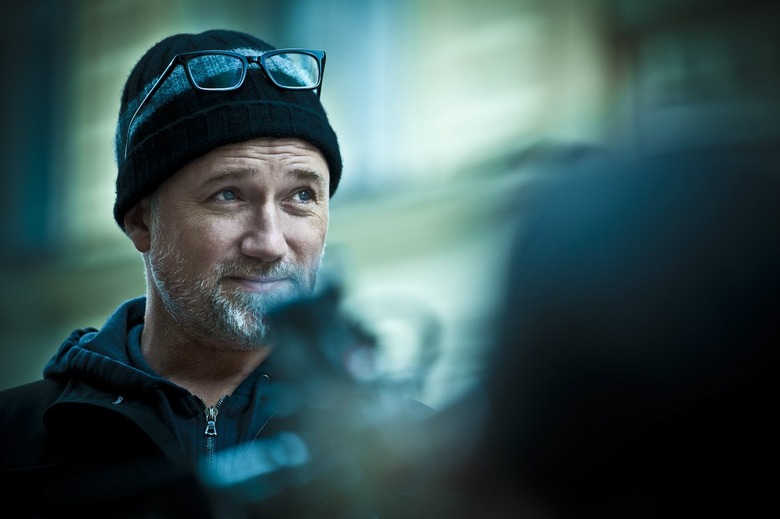 David Fincher is returning to Netflix. The director was working on two HBO shows, Video Synchronicity and the sci-fi mystery Utopia, but the former halted production, while the latter ran into budget issues and its actors, including Rooney Mara (The Girl with the Dragon Tattoo), were released from their contracts. It's a shame both shows didn't move forward, but it's not the first time a promising project involving Fincher didn't come to fruition. After a successful collaboration with Netflix, though, the acclaimed filmmaker is bringing another show to the streaming service.
Find out more about Mindhunter after the jump.
David Fincher and actress Charlize Theron (Young Adult) are exectuvie-producing the crime series. Mindhunter was initially developed at HBO, but according to Deadline, the show has gone to Netflix. The series is based on the 1996 book "Mind Hunter: Inside the FBI's Elite Serial Crime Unit", written by John Douglas and Mark Olshanker.
Here's the book's synopsis:
He has hunted some of the most notorious and sadistic criminals of our time: The Trailside Killer in San Francisco, the Atlanta Child murderer. He has confronted, interviewed and researched dozens of serial killers and assassins, including Charles Manson, Richard Speck, John Wayne Gacy, and James Earl Ray – for a landmark study to understand their motives. To get inside their minds. He is Special Agent John Douglas, the model for law enforcement legend Jack Crawford in Thomas Harris's thrillers Red Dragon and The Silence of the Lambs, and the man who ushered in a new age in behavorial science and criminal profiling. Recently retired after twenty-five years of service, John Douglas can finally tell his unique and compelling story.
There's no word if Theron will star in the series, but she optioned the book around five years ago. Fincher will direct, but whether he'll helm every episode or just the pilot isn't confirmed; he directed the first two episodes of House of Cards. Dexter's Scott Buck was originally set as the showrunner, and he's currently working on Netflix's Iron Fist.
Mindhunter has no shortage of talent behind it. Joe Penhall, who penned The Road and Enduring Love, is writing the script. With Netflix, Fincher, Theron, and Penhall, this is a show we'll definitely keep on our radar. Fincher helped launched one of Netflix's most successful shows, so it's no surprise they'd happily collaborate with him again. Considering the high-calliber cast House of Cards put together, we should expect an equally stellar cast with Mindhunter.