Who Doesn't Want To Sit In This BB-8 Chair?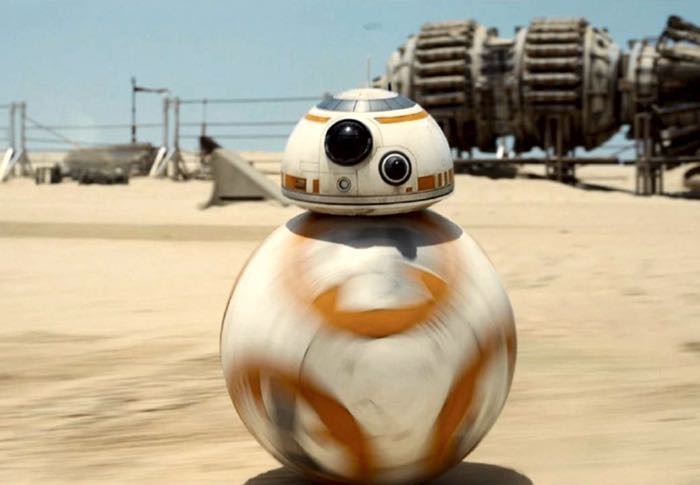 Like a lot of you, I wish I had over $100 to spare to buy a remote control BB-8 droid. What could've been an annoying and cloying droid turned out to be an adorable scene-stealer in Star Wars: The Force Awakens. Director J.J. Abrams never gives us too much of a good thing, cutting to the character only when necessary. People have fallen head over heels for the spirited droid, including a creative content producer by the name of Steve Czarnecki.
After the jump, check out a BB-8 theater chair created by Czarnecki.
The El Capitan is a nice spot to see a movie in Los Angeles. Besides being a comfy theater that shows both the latest and oldest Disney movies, they often keep memorabilia around the theater, promoting whatever movie they're screening. To celebrate Star Wars: The Force Awakens the El Capitan turned seat BB8 into an actual BB-8.
Behold, the BB-8 chair: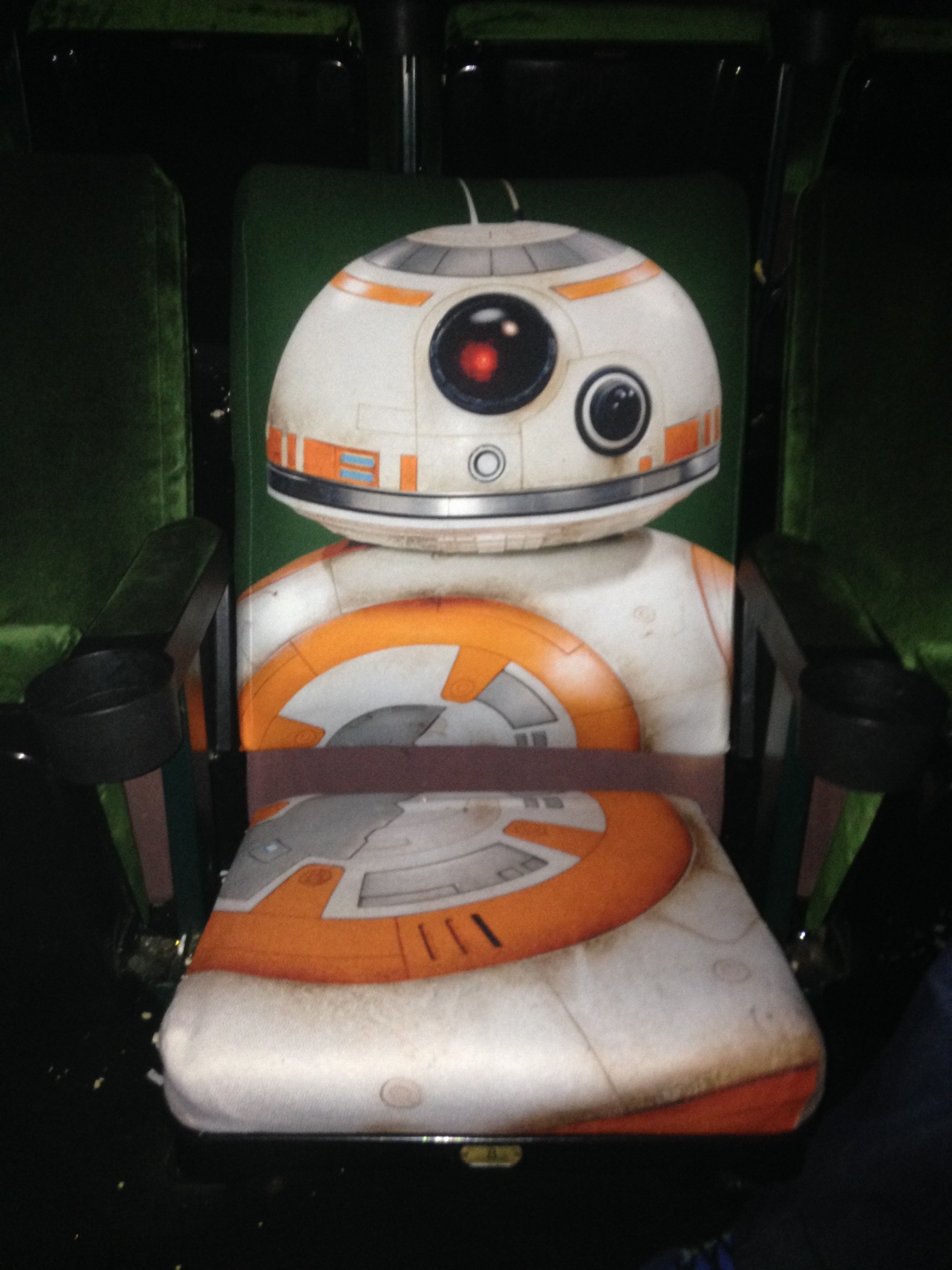 Czarnecki is the owner and founder of Beyond the Marquee, and over on their site he discussed his inspiration for the chair:
It was October 19th, the day that tickets went on sale for the Force Awakens. I managed to finally get thru to an operator at the El Cap theater because the site had crashed with everyone trying to purchase tickets at the same time. So while talking to the girl at the theater and picking out my seats, she offers up some good ones in the balcony, in Row BB. Immediately, my mind races and I had to ask if that row contained a Seat #8. She confirmed that it indeed did. That's all I needed to hear. I secured my tickets, hung up the phone and immediately Photoshopped an image of a theater seat with BB-8 on it and emailed it over to a friend at the El Capitan, joking that this would be a seat I'd love to sit in. He loved it, claiming he thought it was Awesome! His excitement was all that I needed and I decided to take it a bit further and created a sort of one page visual pitch, adding in some fun ideas on how those fortunate to end up in the BB-8 seat, would be the lucky recipients of some cool BB-8/Force Awakens prizes offered up by the theater. Anyway, I sent it over and he ran with it, turning it around and pitching it to the Disney Theatrical Marketing team and given the Green-light soon after. I love robots, R2-D2 is one of my all-time favorite Star Wars characters, so it was pretty cool to see this quirky idea of mine about my new favorite droid in the Star Wars galaxy, coming to life. I mean, it's just a chair with a printed robot on it right? But guests were coming in and lining up to take pictures with it.
So, if you go to the El Capitan, you may want to sit in row BB, seat 8 — a balcony seat. The chair's design will remain until February 7th, 2016.