'Harry Potter And The Cursed Child' Casting: Meet The New Harry, Ron, And Hermione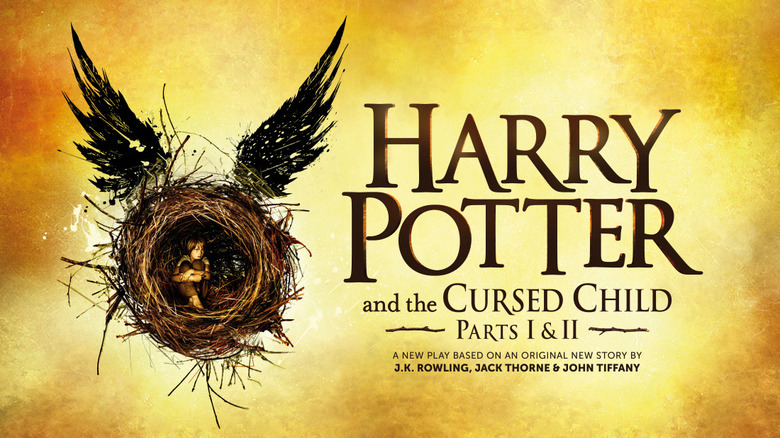 Daniel Radcliffe, Emma Watson, and Rupert Grint completed their run as Harry, Ron, and Hermione in 2011 with Harry Potter and the Deathly Hallows – Part 2. But now with Harry Potter and the Cursed Child set to open in London's West End next year, there's a new trio in town.
Jamie Parker, Paul Thorney, and Noma Dumezweni have just been cast as Harry, Ron, and Hermione respectively in the upcoming two-part play, described as "the eighth story, nineteen years later." Learn about the Harry Potter and the Cursed Child casting after the jump. 
The official Harry Potter and the Cursed Child Twitter account confirmed the casting. From left to right, that's Paul Thorney as Ron, Noma Dumezweni as Hermione, and Jamie Parker as Harry.
We're thrilled to confirm Jamie Parker, Noma Dumezweni & Paul Thornley will play Harry, Hermione & Ron #CursedChild pic.twitter.com/s1rsDbrXMO

— Harry Potter and the Cursed Child (@CursedChildLDN) December 21, 2015
I'm sure Parker, Dumezweni, and Thornley are lovely people, but it feels weird to see anyone but Daniel Radcliffe, Emma Watson, and Rupert Grint in these roles, doesn't it? Dumezweni's casting in particular may come as a surprise to fans, since Hermione was portrayed as white in the movies. But as J.K. Rowling points out, the character's race was never actually specified in the books.
Canon: brown eyes, frizzy hair and very clever. White skin was never specified. Rowling loves black Hermione 😘 https://t.co/5fKX4InjTH

— J.K. Rowling (@jk_rowling) December 21, 2015
Parker currently stars in the West End show Guys and Dolls, and his film credits include Valkyrie, The History Boys (which he also starred in onstage), and Le Weekend. Dumezweni is leading the Royal Court Theatre's Linda. She appeared in Dirty Pretty Things, and has guest-starred on Casualty, Doctor Who, and EastEnders. Thornley stars in London Road, after originating the same role onstage, and is now shooting The Crown for Netflix.
Harry Potter and the Cursed Child enters previews in May 2016, and officially opens July 30, 2016. Tickets are now on sale through May 2017. Jack Thorne is directing the two-part play from a script by John Tiffany. Thorne and Tiffany worked with Rowling to create the story. Sonia Friedman and Colin Callendar are producing, and Imogen Heap provides the music. Get more details at the play's official website.
It was always difficult being Harry Potter and it isn't much easier now that he is an overworked employee of the Ministry of Magic, a husband and father of three school-age children.
While Harry grapples with a past that refuses to stay where it belongs, his youngest son Albus must struggle with the weight of a family legacy he never wanted. As past and present fuse ominously, both father and son learn the uncomfortable truth: sometimes, darkness comes from unexpected places.