'Fuller House' Trailer: Welcome Home Tanner Family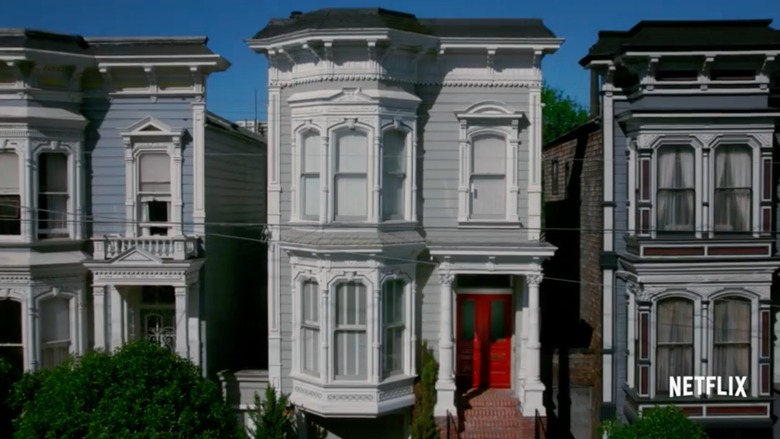 Netflix has released the first teaser trailer for their Full House sequel television series Fuller House. They have also announced that the Tanner Family will debut their new 13-episode spin-off in all territories where Netflix is available on February 26th 2016. Hit the jump to watch the first Fuller House trailer now.
Fuller House Trailer
Any fans of the original sitcom from ABC's TGIF programing block will be taken aback by this new teaser. I particularly love that they used the same font for the teaser text. And while it may be a bit over the top (hey, the show always was) to hear some of the returning characters like Joey using their old catchphrases, but it brought a smile to my face. I'm curious to see if the format and tone of the show will have evolved with the times. As for the story, Netflix says "You got it dude! The Tanner family is back...but the house is a little Fuller this time around."
In Fuller House, the adventures that began in 1987 on Full House continue, with veterinarian D.J. Tanner-Fuller (Candace Cameron Bure) recently widowed and living in San Francisco. D.J.'s younger sister/aspiring musician Stephanie Tanner (Jodie Sweetin) and D.J.'s lifelong best friend/fellow single mother Kimmy Gibbler (Andrea Barber), along with Kimmy's feisty teenage daughter Ramona (Soni Nicole Bringas), all move in to help take care of D.J.'s three boys — the rebellious 12-year-old Jackson (Michael Champion), neurotic 7-year-old Max (Elias Harger) and her newborn baby, Tommy Jr (Messitt Twins).
The series will also feature guest appearances by John Stamos (Jesse Katsopolis), Bob Saget (Danny Tanner), Dave Coulier (Joey Gladstone), Lori Loughlin (Becky Katsopolis) and Scott Weinger (Steve Hale).
Fuller House is from Miller-Boyett Productions and Jeff Franklin Productions in association with Warner Horizon Television for Netflix. Robert L. Boyett, Thomas L. Miller and Jeff Franklin are the executive producers of the series, which was created by Franklin. John Stamos is a producer.