Bryan Singer Breaks Down The 'X-Men: Apocalypse' Trailer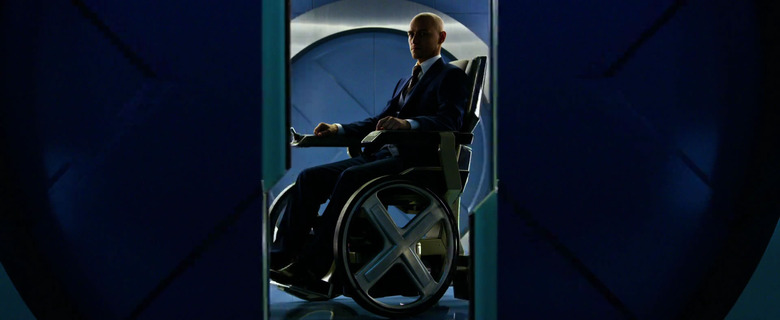 The X-Men: Apocalypse trailer hit the web today, and based on the 200 comments left on that post, it's fair to say the response has been mixed thus far. The footage for director Bryan Singer's sequel teased some high stakes, new characters, its godlike villain, and, most notably, a very bald head. But what were some of the other things you might have missed? After the jump, read an X-Men: Apocalypse trailer breakdown from Bryan Singer.
The footage showed us the young X-Men characters we all know, such as Jean Grey (Sophie Turner), Cyclops (Tye Sheridan), and Nightcrawler (Kodi Smit-McPhee), but I think most people were interested in finally seeing Apocalypse (Oscar Isaac) in action. In an interview with Empire, Singer discussed the character's motivation and more of what to expect from X-Men: Apocalypse.
Here's some of what he had to say: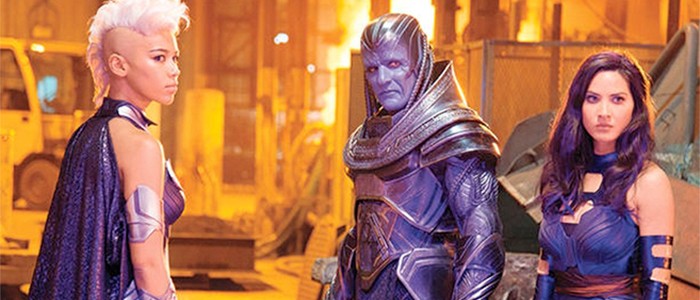 Fans weren't ecstatic over their first-look at Apocalypse. It wasn't an intimidating (or finished) look, but the trailer makes him a towering presence.
What is a God? Why would someone create and rule over a race simply to be worshipped? It bears no respect or devotion to him – that's the big giant ego of the old God. All of it lacks symmetry, order and devotion to him. It needs to be culled. It needs to be wiped away and rebuilt again. [In the trailer] I like that you just see bits and pieces [of him]. It forces you to look at not just his face, but his costume, the scale, the strangeness, the inscription, the technology. It makes you want to lean around the corner to get a better look. That was a picture [regarding the criticisms of the first photo]. He's a very powerful and imposing character and Oscar acts the shit out of it.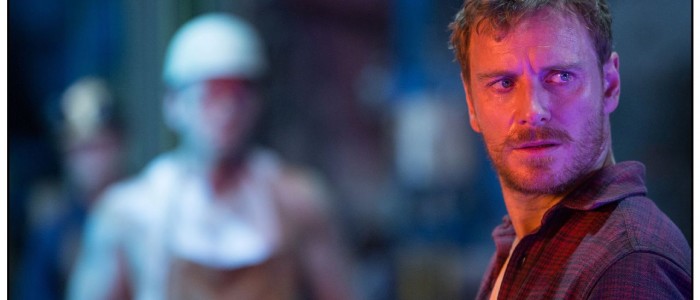 Michael Fassbender has been one of the main highlights of the recent X-Men films. Singer praises the actor, claiming his performance isn't a traditional comic book movie performance.
He's found Erik at the most vulnerable place in his life. He's searching for God. Remember, he was a young Jew in a concentration camp when he first lost his family and now here comes this man who was, is, or claims to be God. The power of persuasion is Apocalypse's greatest power... [Erik's] one of the most pivotal characters. Fassbender really delivers here in non-traditional comic book style. There are scenes here you will not see in any other comic book movie. I really think Erik goes through one of the most complex journeys in the movie.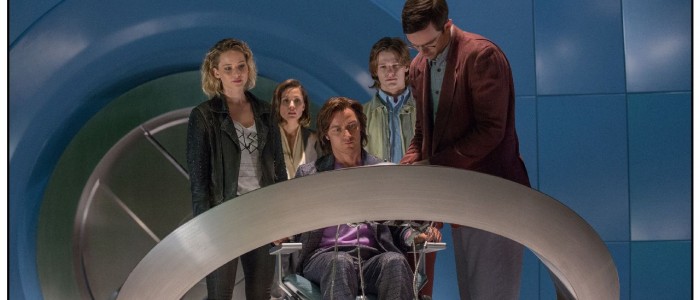 X-Men: Apocalypse introduces familiar and new characters, and for Singer, it was important to remind audiences that these are kids tasked with saving the world.
This movie is about the formation of the X-Men. How do you get all these characters who are in different places in their lives to become the X-Men? That's the challenge of the movie. It was important to show that these are kids. There's no way anybody can get in there but them, and do what needs to be done, and yet they're kids.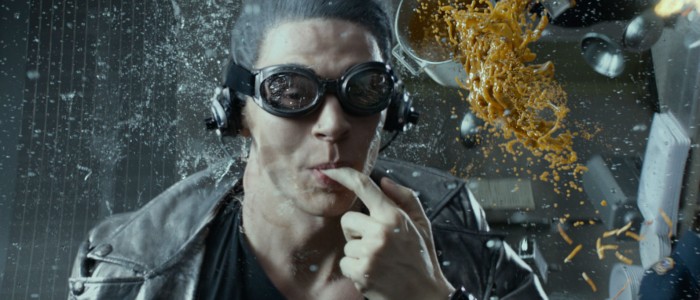 Remember when everyone talked about how goofy Quicksilver looked before X-Men: Days of Future Past came out? Admittedly, the costume was slightly off-putting in the finished film, but the character turned out to be a real scene-stealer. Singer discussed a technically complex sequence featuring the character:
There's one sequence that took one and a half months to shoot for three minutes of film. It involves the most complex camera moves, very sophisticated explosive algorithms, 3D Phantom cameras travelling at 50mph while shooting at 3,100 frames per second. Evan worked more days on this movie than any other actor because of this one sequence.
X-Men: Apocalypse opens in theaters May 27, 2016. Here is the official syonpsis:
Following the critically acclaimed global smash hit X-Men: Days of Future Past, director Bryan Singer returns with X-MEN: APOCALYPSE. Since the dawn of civilization, he was worshipped as a god. Apocalypse, the first and most powerful mutant from Marvel's X-Men universe, amassed the powers of many other mutants, becoming immortal and invincible. Upon awakening after thousands of years, he is disillusioned with the world as he finds it and recruits a team of powerful mutants, including a disheartened Magneto (Michael Fassbender), to cleanse mankind and create a new world order, over which he will reign. As the fate of the Earth hangs in the balance, Raven (Jennifer Lawrence) with the help of Professor X (James McAvoy) must lead a team of young X-Men to stop their greatest nemesis and save mankind from complete destruction.