Cate Blanchett In Talks For 'Thor: Ragnarok'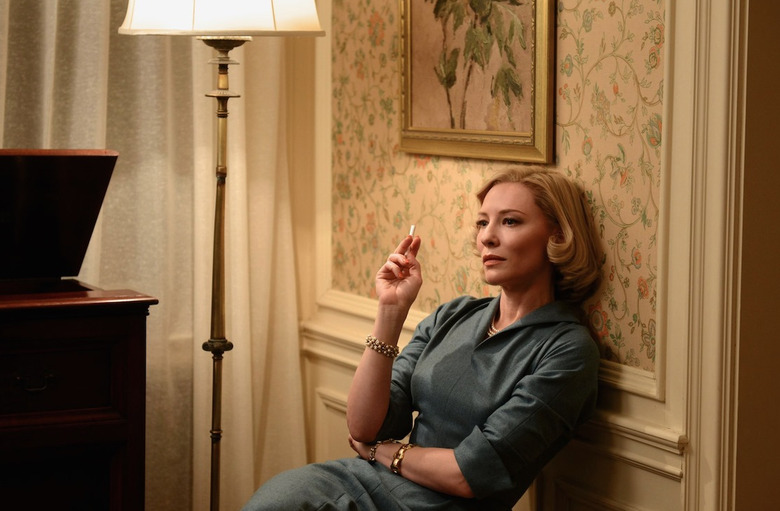 Academy Award-winner Cate Blanchett is in talks to be the new female lead in Marvel Studios' third Thor film Thor: Ragnarok. Learn more about the possible Cate Blanchett Thor casting after the jump.
The report comes from industry newspaper Variety, who was unable to get a confirmation from Marvel which probably means the deal has yet to be officially signed. What role she would play in this third installment of the Thor franchise is unknown, but one would assume she will be a powerful female character.
Rumor had it that Charlize Theron, Emily Blunt and Jessica Chastain were up for the role of a female villain, which could possibly be the same part Blanchett is in talks for. Possible options for the character include Amora the Enchantress, Hela Goddess of Death, Karnila and the Warrior Queen Knorda with Amora being the obvious choise due to her history with Thor.
Ragnarok has appeared many times in the comic books with the backstory seeing "Thor inheriting the Odinpower after Odin basically dies during a battle with the fire demon Surtur. Puffed up with this power, Thor goes a little bit crazy, extending the rule of Asgard to rule of Earth, and spends a couple hundred years as an all-powerful and not-at-all cool deity. Eventually he basically said "oops!" and traveled back in time to wipe out that whole storyline."
So, as Thor gets back to Asgard, a variation on the quest from Lord of the Rings is playing out. The mold that created Mjolnir still exists, and could potentially be used to make other serious weapons. The dwarves who originally forged Mjolnir are carrying the mold around, seeking to throw it into the void between worlds. They nearly succeed, but Loki intercepts the mold. Loki has new weapons made, and with a force of powerful allies he attacks Thor and friends. In the first attack Mjolnir is broken, and the subsequent war basically destroys Asgard.
What We Do in the Shadows/Eagle vs Shark helmer Taika Waiti is slated it direct the film, which will see Chris Hemsworth returning to play the title character. The film will also feature Mark Ruffalo as the Hulk and Tom Hiddleston reprising his role as Loki.Stephany Folsom recently polished the script, which also has been worked on by Craig Kyle and Christopher Yost. Thor: Ragnarok is set to hit theaters on November 3rd, 2017.