The Guilty Remnant Rejoice: 'The Leftovers' Renewed For Season Three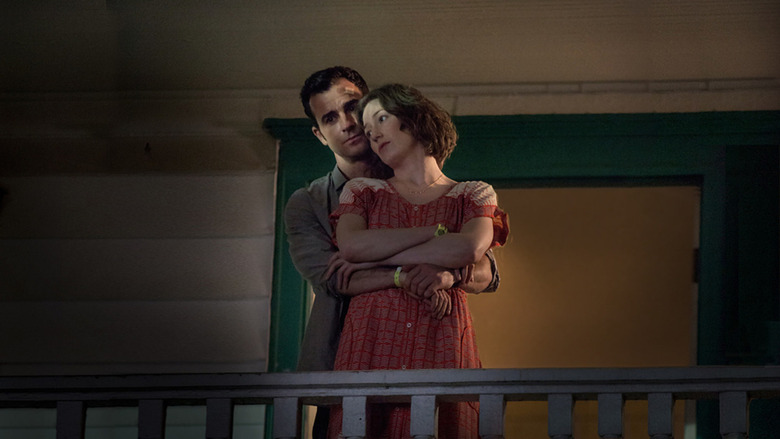 Season two of The Leftovers is fantastic. Midway through season one the show picked up some serious steam, and it just continued to get better and better. Creators Damon Lindelof (Lost) and Tom Perrotta and all involved took a lot of gambles this season — all of which paid off. Following the thrilling second season, HBO has renewed The Leftovers for its third and final chapter.
Learn more after the jump.
If the show was cancelled, the recent season finale actually would've been a fitting ending. Certain (unimportant) answers aren't given — where the hell did everyone go? – but the core character arcs were completed. Season two, in the spirit of the show, ended on a strangely moving note.
In a press release, Damon Lindelof had this to say about the show's return:
I have never, ever experienced the level of creative support and trust that I have received from HBO during the last two seasons of The Leftovers. Tom, myself and our incredible team of writers and producers put tremendous care into designing those seasons as novels unto themselves...with beginnings, middles and ends. As we finished our most recent season, it became clear to us that the series as a whole was following the same model...and with our beginning and middle complete, the most exciting thing for us as storytellers would be to bring The Leftovers to a definitive end. And by 'definitive,' we mean 'wildly ambiguous but hopefully mega-emotional,' as all things related to this show are destined to be. On behalf of our incredible crew and superb cast, we are all tremendously grateful that HBO is giving us an opportunity to conclude the show on our own terms...an opportunity like this one rarely comes along, and we have every intention of living up to it. One more thing. We are blessed by the unwavering support of our fans and the incredibly powerful voice of the critical community. We feel absolutely privileged to heat up one last helping of leftovers.
The other day fans of The Leftovers dressed up as the Guilty Remnant — wearing white and chain-smoking cigarettes — outside of HBO's headquarters in New York City. This season has generated a lot of passion amongst its fans. Lindelof and Perrotta pushed the show in a new direction, making it stranger, funnier, and, somehow, even sadder.
Lindelof mentioned he's grateful they get to end the show on their own terms, and that's a part of what's great about the show: it's not afraid to go its own way, even if that means frustrating an audience. Season two is hardly frustrating, but The Leftovers isn't a show about handholding or putting its drama in a nice little box. This is one of the best shows on television right now, and if you gave up on it during season one, it's time to jump back in before its third and final season.