'Anesthesia' Trailer: A Bunch Of Actors You Like Are United By Tragedy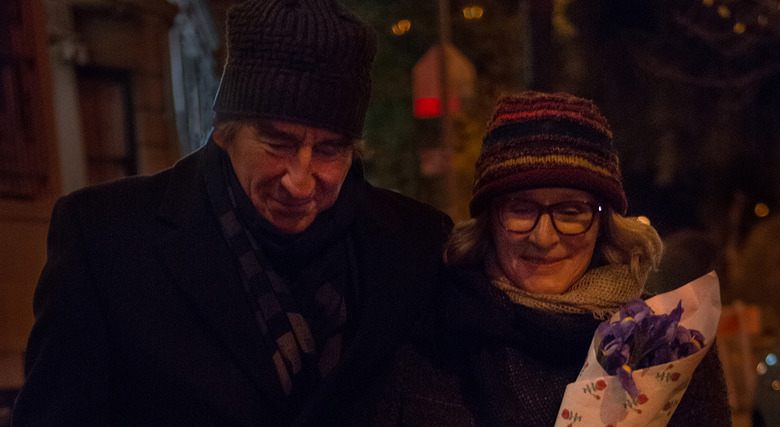 Kristen Stewart may have become a household name on the strength of one of the biggest studio franchises in recent memory, but since Twilight wrapped up in 2012 she's established herself as an indie darling. Earlier this year she garnered tons of buzz for her turns in Still Alice and Clouds of Sils Maria, and next year she'll be back with four or five more titles including Tim Blake Nelson's Anesthesia.
The ensemble drama, which premiered at the Tribeca Film Festival earlier this year, hinges on a violent attack against a well liked professor (played by Sam Waterston). The film jumps back a week to explain how the incident came to back, focusing on a seemingly disparate cast of characters played by Nelson, Stewart, Glenn Close, Corey Stoll, Gretchen Mol, Michael K. Williams, and more. Watch the Anesthesia trailer after the jump.
The Crash-like structure feels a bit stale, and the dialogue might be too on the nose ("the world has just become so inhuman!"), but this cast may be strong enough to sell it. Reviews out of Tribeca were mixed. TheWrap praised Blake's Anesthesia for "avoiding sentimentality," while Variety found it "heartfelt but heavy-handed."
In any case, it's bound to be more interesting than much of the other stuff on offer in the January dumping ground. Anesthesia is in theaters and on demand January 8.
A snowy New York City night, a beloved teacher, a shocking crime: this provocative drama pieces together the puzzle of a man's life just before it changes forever. While on his way home one evening, Walter Zarrow (Sam Waterston), a popular Columbia University philosophy professor, is violently attacked on the street. Flash back one week, as actor-director Tim Blake Nelson traces the domino effect of events that led up to this seemingly senseless assault. Along the way, hidden connections between a seemingly disparate group of people — including a self-destructive student (Kristen Stewart), a hard-drinking suburban housewife (Gretchen Mol), and a desperate junkie (K. Todd Freeman) — emerge, forming a complex, engrossing mosaic of lost souls united by tragedy. The stellar ensemble cast includes Glenn Close and Michael K. Williams.