'Trumbo' Leads 2016 SAG Awards Nominations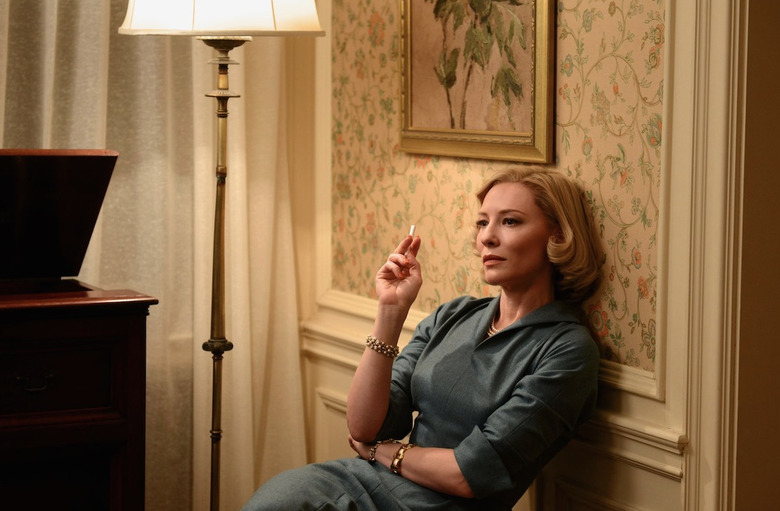 2015's been a weird year for the movie awards race in some ways. Many of the films assumed to be shoo-ins early on have fallen short of their potential, freeing up the field for smaller, quirkier choices. But the race should come into clearer focus over the coming days, as the major awards start announcing their nominations one by one. Today, the Screen Actors Guild revealed their picks for the 2016 awards in the movie and TV categories. Read the full list of 2016 SAG Awards nominations after the jump. 
Trumbo is the big leader this morning with three 2016 SAG Awards nominations: ensemble, best actor for Bryan Cranston, and best supporting actress for Helen Mirren. Actually, today is a good day to be Mirren in general — she was additionally nominated in the lead category for Woman in Gold. The year's other double nominees are Mark Rylance (for Bridge of Spies and Wolf Hall) and Idris Elba (for Beasts of No Nation and Luther).
Several nominations went exactly where you'd predict. Of course Cate Blanchett got some love for Carol; of course Leonardo DiCaprio was recognized for The Revenant. More unexpected choices include Sarah Silverman, who elbowed her way into a crowded lead actress field with the indie I Smile Back. Likewise, as great as Rachel McAdams' work in Spotlight was, it's surprising to see her co-stars Mark Ruffalo and Michael Keaton were stiffed in the male categories.
It's also interesting to see which films got the coveted ensemble nods (the SAG's closest equivalent to Best Picture). Straight Outta Compton scored here, despite not getting any individual acting nominations. Actors make up the largest branch of Academy Awards voters, so Oscar watchers often look to the SAG Awards to see which way the wind is blowing.
Then, as always, there were the snubs. Quentin Tarantino's much-hyped, star-studded Hateful Eight failed to make a showing, as did Ridley Scott's similarly high-profile The Martian. Despite its pedigree, David O. Russell's Joy didn't get any attention either — not even for perennial awards season favorite Jennifer Lawrence. And for those wondering whether Creed might go the distance, the answer is no, or at least not at the SAG Awards.
The TV categories were a less full of twists. There were many repeat nominations (as usual), but newcomers include Key & Peele (for its final season), Unbreakable Kimmy Schmidt, and Rami Malek for Mr. Robot. And action fans should be thrilled to see that Daredevil was nominated for stunts, as was Mad Max: Fury Road on the movie side.
And now, the full list of 2016 SAG Awards nominations: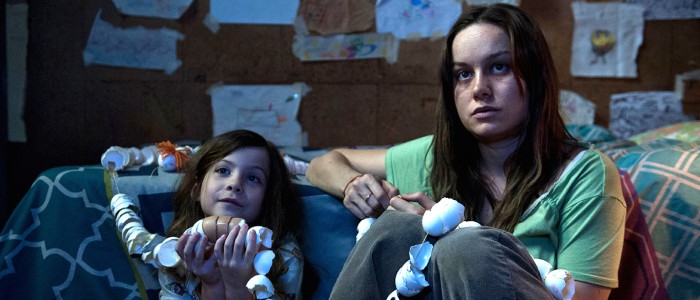 THEATRICAL MOTION PICTURESOutstanding Performance by a Cast in a Motion PictureBeasts of No NationThe Big ShortSpotlightStraight Outta ComptonTrumboOutstanding Performance by a Male Actor in a Leading Role
Bryan Cranston, Trumbo
Johnny Depp, Black Mass
Leonardo DiCaprio, The Revenant
Michael Fassbender, Steve Jobs
Eddie Redmayne, The Danish Girl
Outstanding Performance by a Female Actor in a Leading Role
Cate Blanchett, Carol
Brie Larson, Room
Helen Mirren, Woman in Gold
Saoirse Ronan, Brooklyn
Sarah Silverman, I Smile Back
Outstanding Performance by a Male Actor in a Supporting Role
Christian Bale, The Big Short
Idris Elba, Beasts of No Nation
Mark Rylance, Bridge of Spies
Michael Shannon, 99 Homes
Jacob Tremblay, Room
Outstanding Performance by a Female Actor in a Supporting Role
Rooney Mara, Carol
Rachel McAdams, Spotlight
Helen Mirren, Trumbo
Alicia Vikander, The Danish Girl
Kate Winslet, Steve Jobs
Outstanding Action Performance by a Stunt EnsembleEverestFurious 7Jurassic WorldMad Max: Fury RoadMission: Impossible – Rogue Nation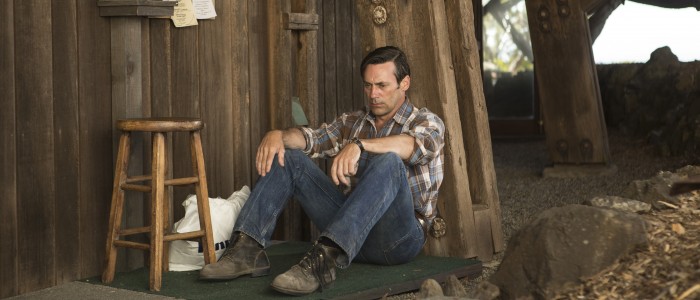 TELEVISION PROGRAMSOutstanding Performance by an Ensemble in a Drama SeriesDownton AbbeyGame of ThronesHomelandHouse of CardsMad MenOutstanding Performance by an Ensemble in a Comedy SeriesThe Big Bang TheoryKey & PeeleModern FamilyOrange Is the New BlackTransparentVeepOutstanding Performance by a Male Actor in a Drama Series
Peter Dinklage, Game of Thrones
Jon Hamm, Mad Men
Rami Malek, Mr. Robot
Bob Odenkirk, Better Call Saul
Kevin Spacey, House of Cards
Outstanding Performance by a Female Actor in a Drama Series
Claire Danes, Homeland
Viola Davis, How to Get Away With Murder
Julianna Marguiles, The Good Wife
Maggie Smith, Downton Abbey
Robin Wright, House of Cards
Outstanding Performance by a Male Actor in a Comedy Series
Ty Burrell, Modern Family
Louis CK., Louie
William H. Macy, Shameless
Jim Parsons, The Big Bang Theory
Jeffrey Tambor, Transparent
Outstanding Performance by a Female Actor in a Comedy Series
Uzo Aduba, Orange Is the New Black
Edie Falco, Nurse Jackie
Ellie Kemper, Unbreakable Kimmy Schmidt
Julia Louis-Dreyfus, Veep
Amy Poehler, Parks and Recreation
Outstanding Performance by a Male Actor in a TV Movie or Miniseries
Idris Elba, Luther
Ben Kingsley, Tut
Ray Liotta, Texas Rising
Bill Murray, A Very Murray Christmas
Mark Rylance, Wolf Hall
Outstanding Performance by a Female Actor in a TV Movie or Miniseries
Nicole Kidman, Grace of Monaco
Queen Latifah, Bessie
Christina Ricci, The Lizzie Borden Chronicles
Susan Sarandon, The Secret Life of Marilyn Monroe
Kristen Wiig, The Spoils Before Dying
Outstanding Action Performance by a Stunt EnsembleThe BlacklistGame of ThronesHomelandMarvel's DaredevilThe Walking Dead