'Downton Abbey' Finale And 'Luther' Special Reveal Trailers; Plan Your Holiday TV Schedule Accordingly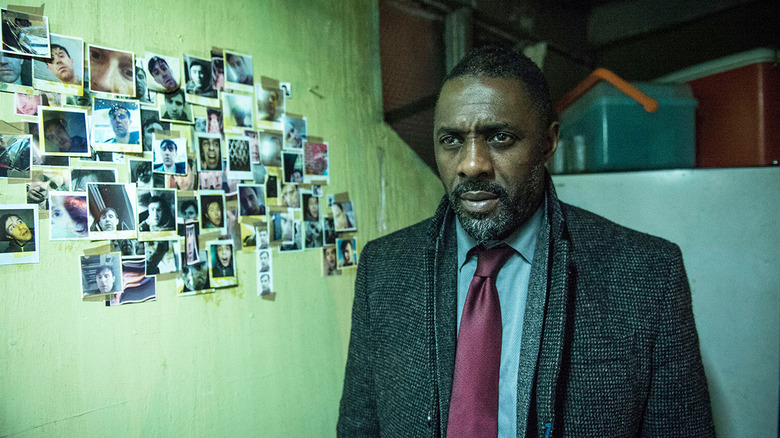 While a lot of your favorite American shows go on hiatus for the holidays (see you in 2016, How to Get Away With Murder, Empire, The Walking Dead...), your favorite British shows aren't going anywhere. In fact, they come bearing gifts in the form of specials.
Downton Abbey is returning for a Christmas special, which serves as the series finale, while Luther has condensed what was supposed to be its fourth season into a single three-hour special. Watch trailers for both after the jump. 
ITV debuted the Downton Abbey Christmas special trailer on YouTube. The show has capped off each season since its second with a Christmas special, and the sixth season will do the same. What makes this one extra-special — and extra tearjerker-y — is that it'll also be the final episode of the show, period.
I haven't even followed Downton Abbey since Season 3, and that got me all misty-eyed. The Downton Abbey Christmas special airs December 25 on ITV in the U.K. and March 6 on PBS in the U.S.
The Luther special isn't really a Christmas special, but it'll air right in the thick of the season, on December 17. Here's the first Luther special trailer.
Well, that makes for a nice palate-cleanser after that Downton Abbey finale trailer. Where Downton Abbey was all sentimentality and togetherness, Luther is all grim violence and bloodshed. Here's the synopsis:
This time we find Luther on a leave of absence from the police force, laying low in a rundown cottage. A visit from colleagues, Detective Chief Inspector Theo Bloom (Darren Boyd, Veep, The World's End) and Detective Sergeant Emma Lane (Rose Leslie, The Last Witch Hunter, Game of Thrones) brings a shocking piece of news that draws him back to London in search of the truth. At the same time, a gruesome cannibalistic serial killer has struck the city, eating body parts as he goes. With a trail of clues leading from one crime scene to the next, Detective Superintendent Unit Martin Schenk (Dermot Crowley, Babel, Bleak House) and his team must work out the twisted logic that connects each victim. But this murdering mastermind is more than a match for Schenk's police, outsmarting them at every step. It's not long before Luther makes his triumphant return to the Bullpen, determined to capture the killer before another mutilated body joins the mounting pile. But he's dogged at every turn by ghosts from his past. Isolated and volatile, it will take every fiber of Luther's being to keep it together.