Universal Orlando May Be Planning Third Theme Park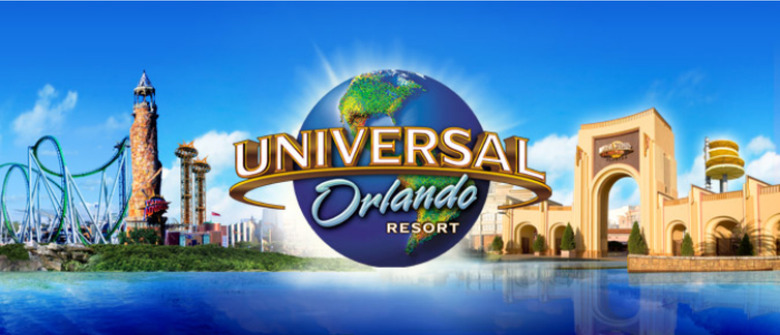 Universal Studios might be planning to add a third theme park to their Orlando Resort to complement Universal Studios Florida and Universal Islands of Adventure. A new report claims that the company is interested in buying a massive lot of land along Universal Boulevard and has an offer in. Learn more about the possible Universal Orlando third park, after the jump.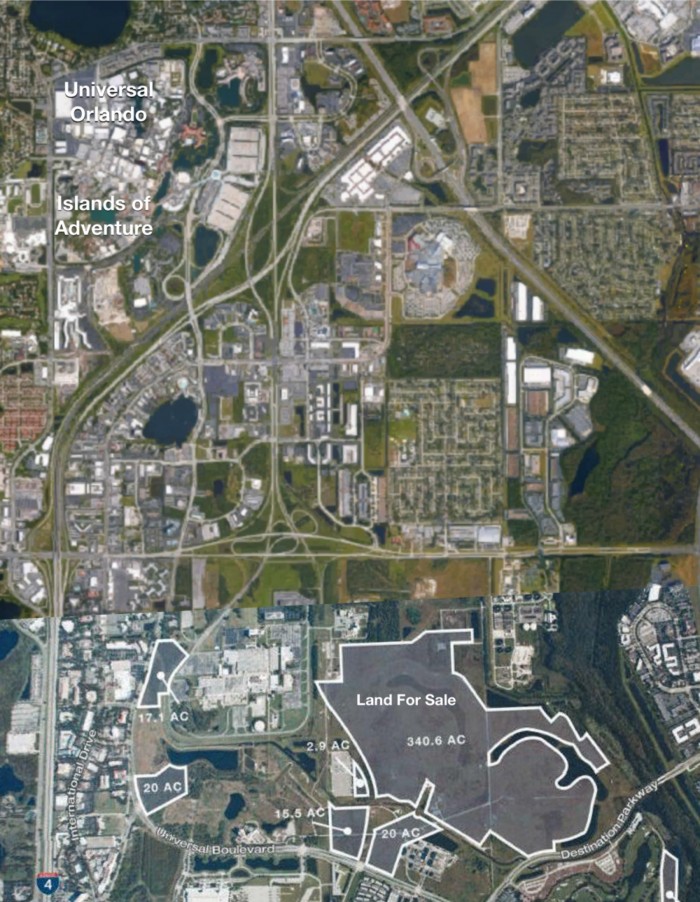 The report comes from Orlando Business Journal who is consistently on top of the Orlando theme park scoops. The 474 acres of land is just north of the Orange County Convention Center, located along Universal Boulevard that runs from Sand Lake Road down to the Rosen Shingle Creek Resort. The land is currently owned by Santa Monica, California-based private equity firm Colony Capital LLC who purchased the property for $500,000 (plus the  the debt on the property) at a foreclosure auction last month. The piece of land, known as the Sand Lake Road Complex, was a former missile testing range for Lockheed Martin.
However, if Universal can acquire the land, there's the potential for multiple hotels, an abundance of retail or dining real estate, and even a theme park. ... There were other suitors vying for that land, including Unicorp National Developments, which wants a portion of the land to build multiple hotels and a Las Vegas Bellagio-style restaurant and entertainment area, as well as a 2,000-seat theate r. Other ideas in the mix include a 65,000-square-foot Topgolf location and a pending 365-room hotel from Empire EQ Hotel LLC.
Universal has aggressively been expanding their theme parks over the last decade, with the addition of The Wizarding World of Harry Potter to both of their Florida parks (and a Hollywood version set to open in spring 2016). Attendance in their three domestic theme parks rose over the last 9 years from 17.5 million to 23.3 million, and the company has expanded into various international territories. The theme park component of the company is one of the most profitable, seeing a 17% ride in 2014 to $2.6 billion.
But Universal Orlando Resort has been constrained to the land they currently. If the company was able to acquire additional land near their Orlando parks for a third gate, it could be be for a huge expansion to the Florida resort. The land in question is more than half the size of their current 800-acre resort which includes two theme parks, four hotels, and an outdoor CityWalk mall, with the planned addition of a new water theme park called Volcano Bay (coming in 2017) and a $300 million hotel called Sapphire Falls.