'Zoolander 2' International Trailer And Poster: Derek Is Out Of Fashion [UPDATED]

It's a bit surprising to realize now that the first Zoolander actually wasn't a huge hit when it came out back in 2001. It was the 55th highest domestic grosser of the year, behind such gems as Rat Race and The Animal. Like most good comedies, however, it eventually found an audience, and over the past decade and a half, it's become so beloved that it's now spawned a sequel.
Zoolander 2 puts Derek (Ben Stiller), already an old-timer on his way out in the first film, back into the fashion game. This time, he's wrapped up in a larger investigation of a mysterious killer targeting the world's most beautiful people (of which Justin Bieber is apparently one). Fortunately, he's got plenty of help beside him, including his rival-turned-BFF Hansel (Owen Wilson) and an impossibly gorgeous Interpol agent (Penélope Cruz). Watch the Zoolander 2 international trailer after the jump.UPDATE: There's also a new Zoolander 2 poster, which you can see after the jump.
Paramount Pictures International dropped the Zoolander 2 international trailer on YouTube.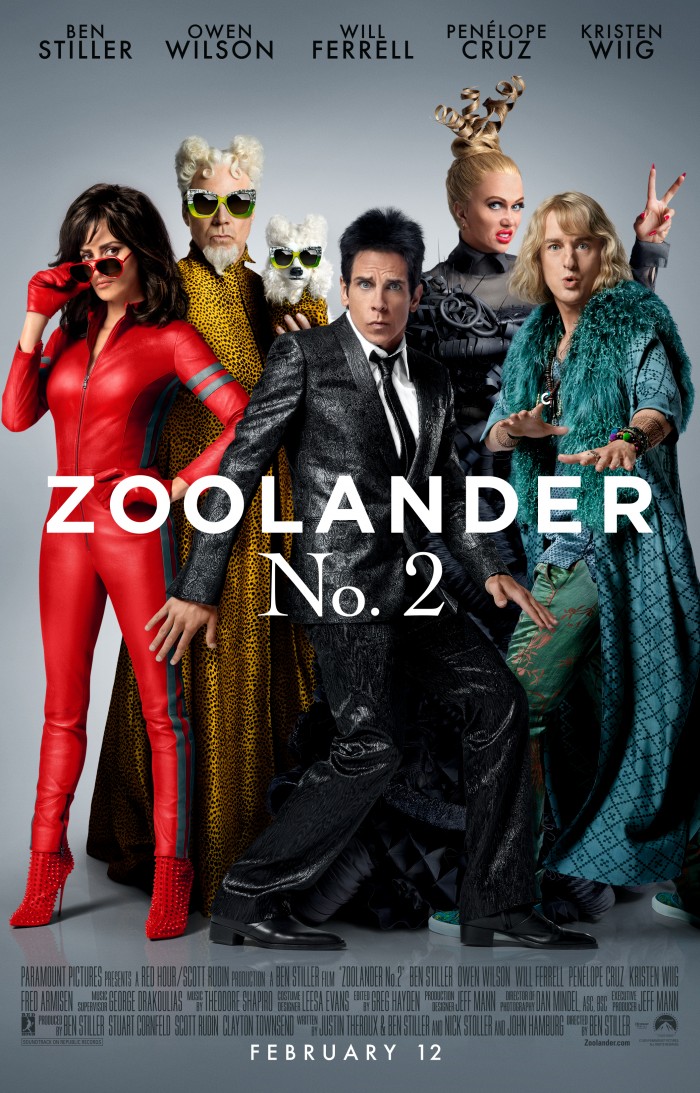 The new Zoolander 2 international trailer adds more context to the character played by Cruz. Maybe too much context. It's no fun when a trailer gives away all the best jokes, so let's just hope there's more where that came from in the actual movie.
Elsewhere, Benedict Cumberbatch's cameo as androgynous supermodel All continues to be one of Zoolander 2's most surprising gags. The joke is not without controversy, though, as some have criticized the film for being transphobic.
On the bright side, pretty much everyone seems into the notion of Bieber tossing off a Blue Steel before dying. Bieber fans are just happy to see him, and presumably delighted that he is, for the purposes of this movie, considered one of the world's most beautiful people, whereas Bieber haters are thrilled to see him get killed off.
Zoolander 2 arrives in theaters February 12, 2016. Will Ferrell returns as Mugatu, and Kristen Wiig joins the cast as a Donatella Versace / Lady Gaga-esque fashion designer.