Matthew Weiner To Helm 'Orange Is The New Black' Episode; Peter Jackson To Direct 'Doctor Who'?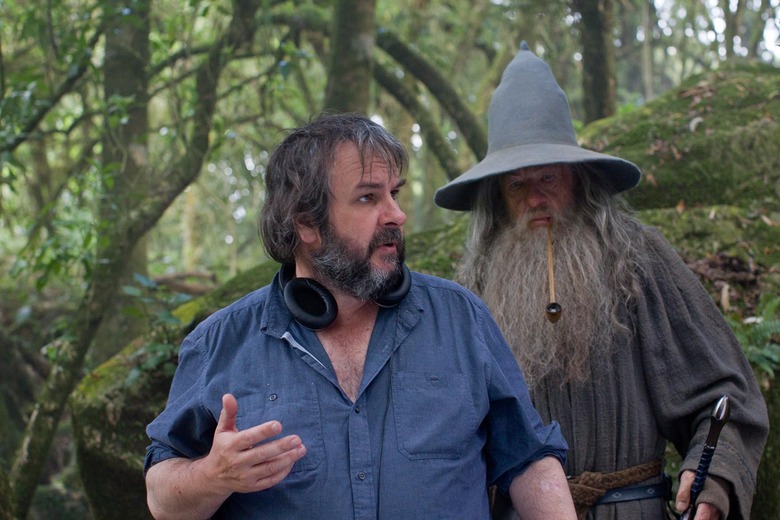 What do you do when your years-in-the-making passion project has finally, at long last, come to an end? Well, if you're anything like Peter Jackson and Matthew Weiner, you turn to other people's TV shows.
Mad Men creator Weiner is directing an upcoming episode of Netflix's Orange Is the New Black, while Hobbit / Lord of the Rings director Jackson seems, at long last, to be coming to Doctor Who. Get the Peter Jackson Doctor Who and Matthew Weiner OITNB news after the jump. THR reports Weiner is currently filming a Season 4 installment of Orange Is the New Black. Weiner's previous directorial credits include the 2014 feature Are You Here and nine episodes of Mad Men. The Orange Is the New Black episode marks Weiner's first time helming a project he did not write himself, and his first project since Mad Men wrapped up earlier this year.
Weiner is apparently a longtime friend of Orange Is the New Black creator Jenji Kohan. The show's other past directors include Jodie Foster, Nicole Holofcener, and DGA-nominated Mad Men vet Jennifer Getzinger. In a chat with THR, Orange Is the New Black star Laura Prepon praised Weiner's skills:
We filmed a huge day on Sunday, and a lot of directors might have been overwhelmed by that, but he wasn't and he knew exactly what he wanted to do. With a huge cast like ours, when you have a director who knows exactly what they want, it makes everything go a lot smoother. I love Matt — he's awesome.
Mad Men had a pretty sprawling cast itself, so it makes sense Weiner would feel right at home in the busy world of Litchfield. Orange Is the New Black Season 4 is expected to land sometime around summer 2016.
As for Peter Jackson, the New Zealand filmmaker hasn't quite confirmed his involvement with Doctor Who. He just very, very heavily teased it in a video on Facebook. In it, Jackson is polishing his Oscars as his daughter, in the grand tradition of daughters and sons everywhere, helps her clueless dad with his email. "Hey Dad, Steven Moffat is trying to you," she informs him. See how it unfolds below:
The Peter Jackson Doctor Who tease turns into something like an actual Doctor Who episode as the current Doctor, Peter Capaldi, passes through chased by a Dalek. Jackson, however, remains mostly oblivious, and only manages to muster up some real enthusiasm when he realizes it's "Doctor Who night"... because it means "on the other channel, there's The Walking Dead!"
The possibility of Jackson directing Doctor Who has been hinted at before. "He's a genuine big old Doctor Who fan. He's mentioned it, and then we email him and he doesn't reply," Doctor Who creator Steven Moffat said in a recent interview. "I think his plan is we all go to New Zealand and spend six months making it and our plan is he comes to Cardiff and makes it in 12 days. There's that disparity." Jackson's video, above, seems like a good-natured response to Moffat's comments.
The video also includes one very interesting non-Doctor easter egg: a copy of J.R.R. Tolkien's The Silmarillion placed conspicuously in the foreground. Jackson hasn't announced any plans to direct The Silmarillion — and since Tolkien's family still holds the rights, it's somewhat unlikely he will — but it's a cute little nod in the direction of fans like Stephen Colbert who'd really, really love to see more of Tolkien's work hit the big screen.